One day, while perusing the Pioneer Woman's website, I stumbled upon her
cooking post on making homemade hot chocolate
. I instantly ran to the store and looked for Nestle's Abuelita to make Mexican hot chocolate. I had never heard of this stuff before and, boy, am I glad PW introduced me. It is SO delicious!
Get your (equal parts) milk and half-and-half in a saucepan and start warming it up (keep it low, burnt milk is icky!).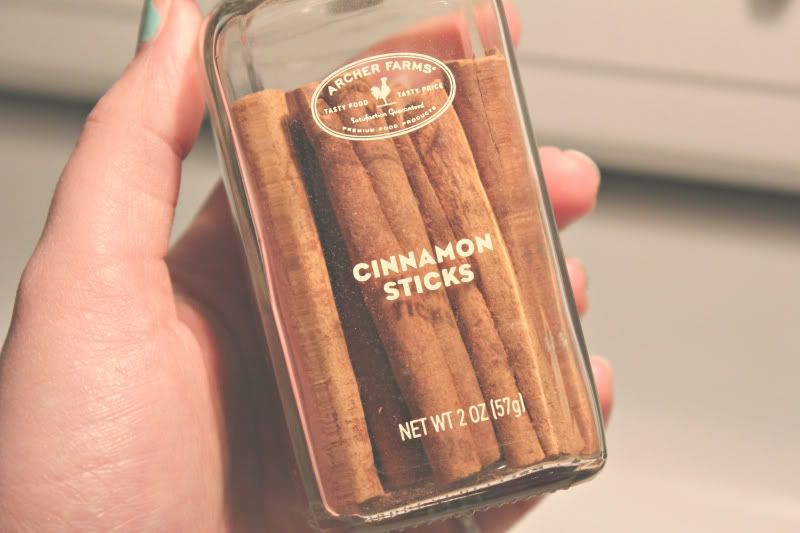 Grab a couple of cinnamon sticks and throw 'em in.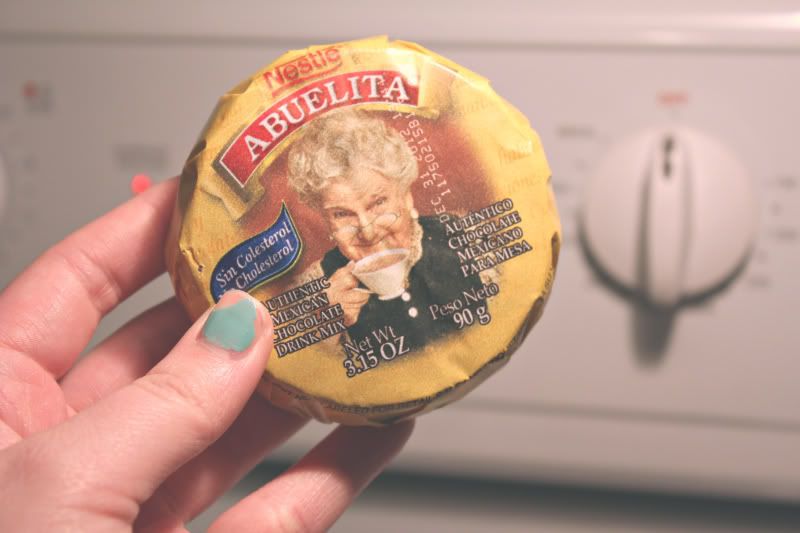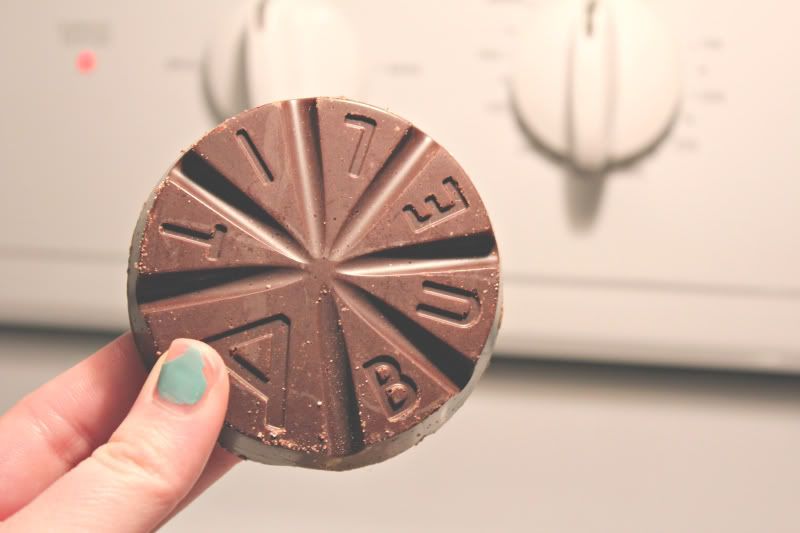 Then, grab one disk (or however much you're making) of Abuelita chocolate and drop it in. Stir it around for a while, watching the chocolate/cinnamon/sugar goodness melt away into the liquid.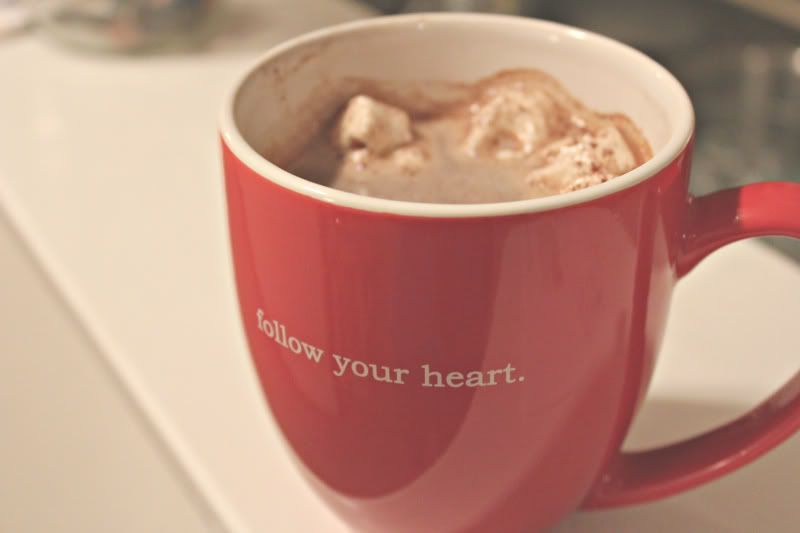 Add a dollop of whipped cream (if you fancy such) and drink up.
For normal hot chocolate, she combines the milk and half-and-half with a bunch of semi-sweet chocolate chips and a little sugar. I don't know if I will ever prefer packaged cocoa mix again over this homemade recipe. It's so simple and so yummy.
(I also tried the raspberry hot chocolate and highly recommend!)