You know that scene in "Julie and Julia," when Julie has had a bad day and it cuts to her toasting bread in a butter-filled skillet while chopping up tomatoes? And then they eat it and love it.
Ever since I watched that scene, I have had an insatiable craving for Bruschetta. And I would always order it at restaurants, only to be less-than-satisfied. But then, the Pioneer Woman was an angel. And she posted a recipe for
homemade Bruschetta
on her website. And I died a little.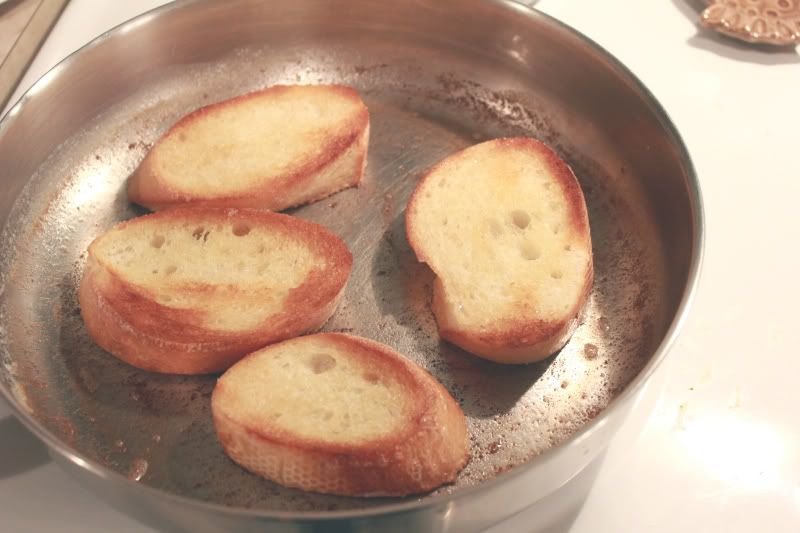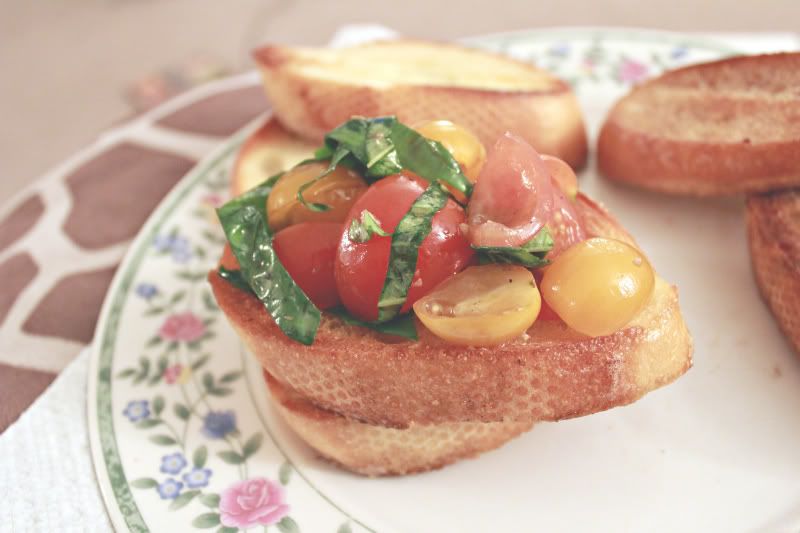 I didn't photograph the process because it's really quite basic. You mix the tomatoes, basil, balsamic vinegar, and sauteed garlic together. Let the flavors mingle with each other for about an hour or two. Then toast your bread in a pan of butter (this is not the most health-conscious meal, but definitely the most taste-conscious). You pile the mixture on top and just devour it. I ate way too much and ended up getting a stomach ache afterward. But I regret nothing.