It's been a while. Finals are here and so is the Christmas season. But what exactly have I been up to lately?
Eating better. My diet has completely changed and it revolves around the fact that I am working out at least every other day. I can't remember what made me start up exercising again. Maybe it's the feeling of change in the air (it seems to be all around me). Maybe it was because I found a few photos of myself back in high school on a soccer tournament trip and noticed how frickin' in shape I was. But it happened about three weeks ago and I'm feeling great. After the first week, I stopped wanting junk food as much as I usually do. But don't get me wrong, I still love my chocolate.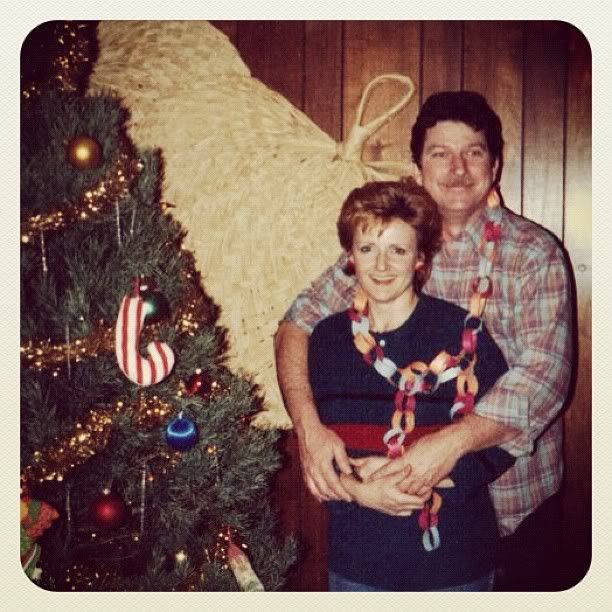 Getting ready for Christmas. How cute are my parents? Once their tree is set up next week, I plan on making them recreate this photo, paper chain and everything. As for
my
tree, I still need to work on that... After finals are finished, I will find some way to make this apartment more festive.
Being with friends and taking their photos. Have I ever mentioned that I have amazing friends in my life? They make me smile and laugh and feel good about myself. And that's all a person could ever really ask for in a friend. More photos from this certain Winter Gala that I shot last week are coming soon!