First of all, school is out!! No more finals for this girl and I am so ready for a break. Unfortunately, the Holiday season greeted me with a head cold this weekend. So I was laying on the couch a lot, keeping a box of tissues close by, and drinking a whole lot of this...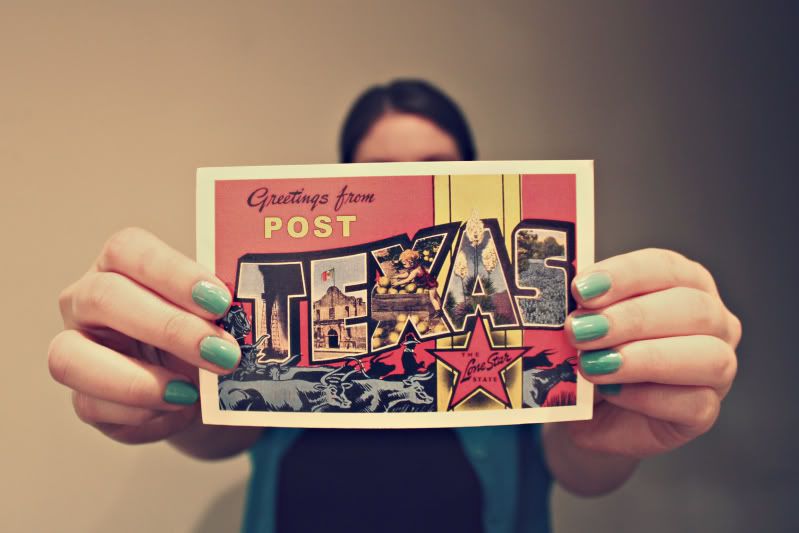 Also, I got the cutest post card in the mail from my mom when she visited Texas earlier this month (I'm horrible at checking my mail every day, so I got it a little late).
That's all for this weekend; not much happened. I'm on my way to see
Sherlock Holmes 2
tonight, but I would be lying if I said I was more excited about the movie than I am about the previews.
The Dark Knight Rises
, anyone?!