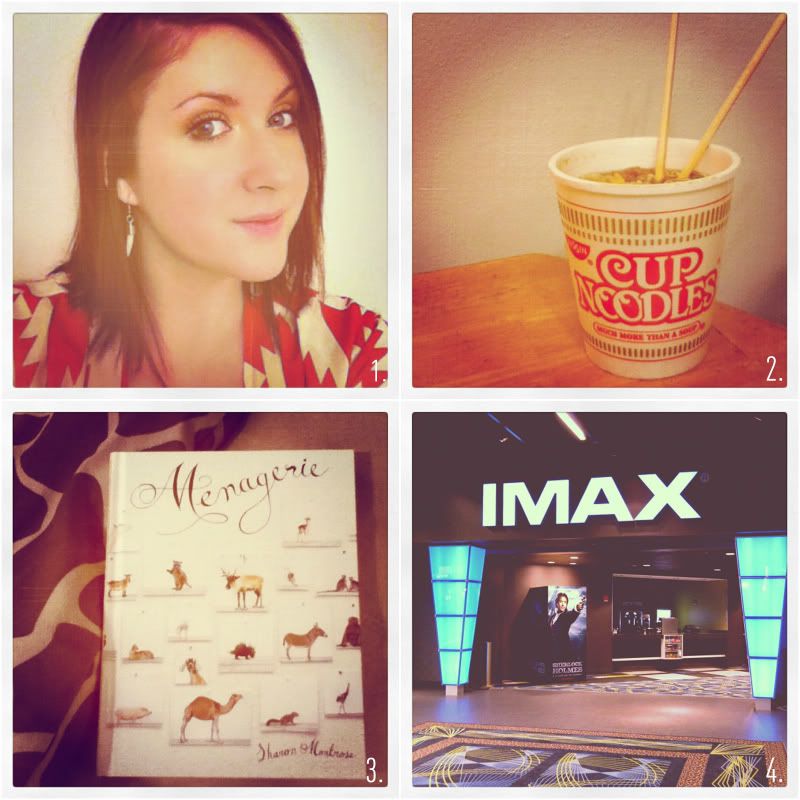 1. A photo taken on a Sunday afternoon. (top and earrings from
f21
)
2. Yep. That would be my dinner the other night. Eating with chopsticks made me feel better about the decision.
3.
Menagerie
- A new book that I adore.
4. We got a new Imax theater here in town! Now I don't have to drive down to Branson every time I want to see a movie on the HUGE silver screen. Yay!