It's so easy to update you via Instagram photos. I just snap them at any random moment. I hope you don't mind. :)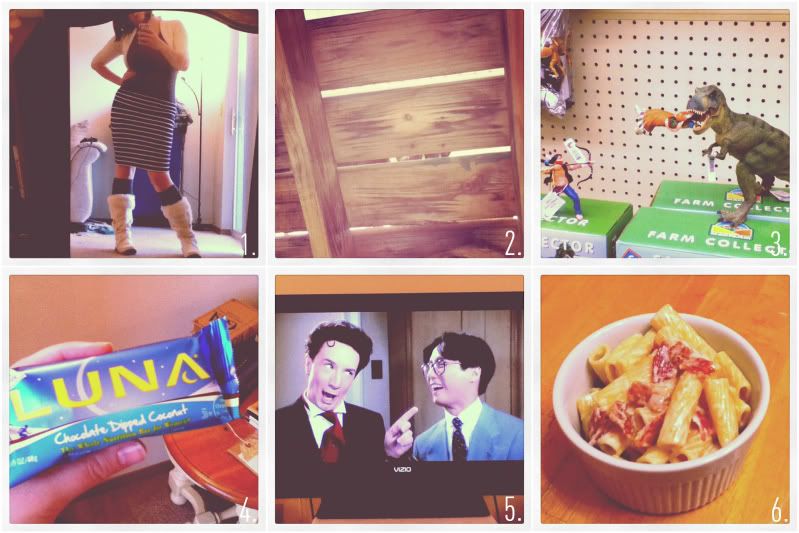 1. Choosing an outfit.
2. My upstairs neighbor's dog likes to spy on me.
3. Found this while walking through Hobby Lobby. Love the imagination.
4. Luna tastes yummy.
5. Father of the Bride 2... One of my top favorites.
6. Bacon Parmesan Pasta for dinner.