On Saturday, Mom and I hopped on over to the brand new Hy-Vee here in town. I had never been to a Hy-Vee (I thought it was just another grocery store like Price Cutter or Walmart). I was definitely in for a treat! It's probably one of my new favorite places to be in Springfield now. It was the first weekend for this store, so to say it was packed would be an understatement.
I have to admit, I loved the place before I even walked inside. While trying to scout for a parking spot, we passed the handicap spaces AND additional reserved packing spaces for "New and Expectant Mothers Only." Talk about a good first impression! How classy is that?
And then we walked in and I was suddenly surrounded by at least five different buffets, a fresh-made sushi bar, an entire gourmet cheese counter, and so much more. Not only do they have amazing produce and services (in-store dietitians!), but the employees were uber-helpful. It basically felt like the anti-Walmart. And I don't mind that one bit.
Anyway, after Hy-Vee, we hit up a small market place that sells only local produce. I stocked up on farm-fresh eggs, Foccacia bread, chocolate milk, etc. Buying local always lifts me up in a way. I know I'm supporting businesses that are run by hard-working people in my area. And I know the eggs and milk didn't come from a massive, over-crowded factory where they treat the animals like trash and pump them full of hormones.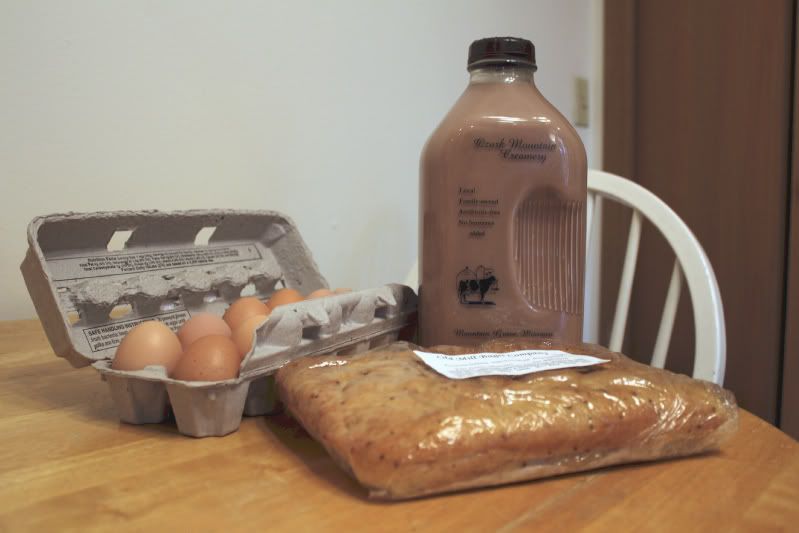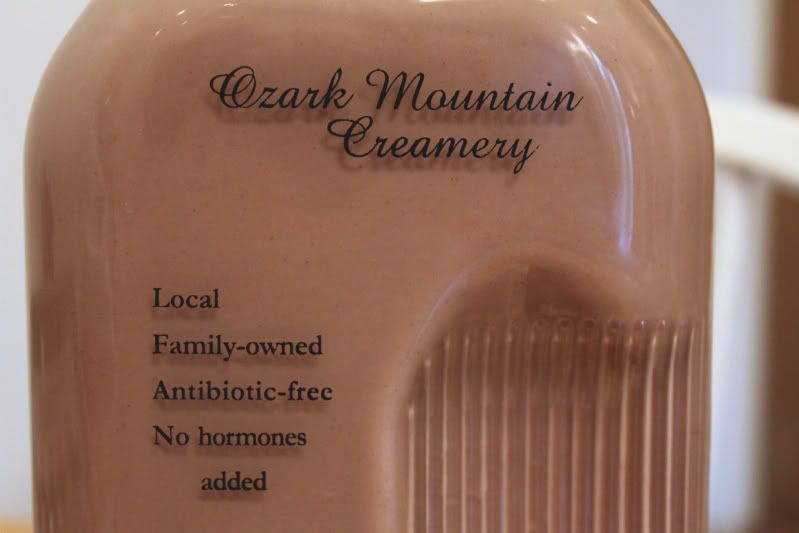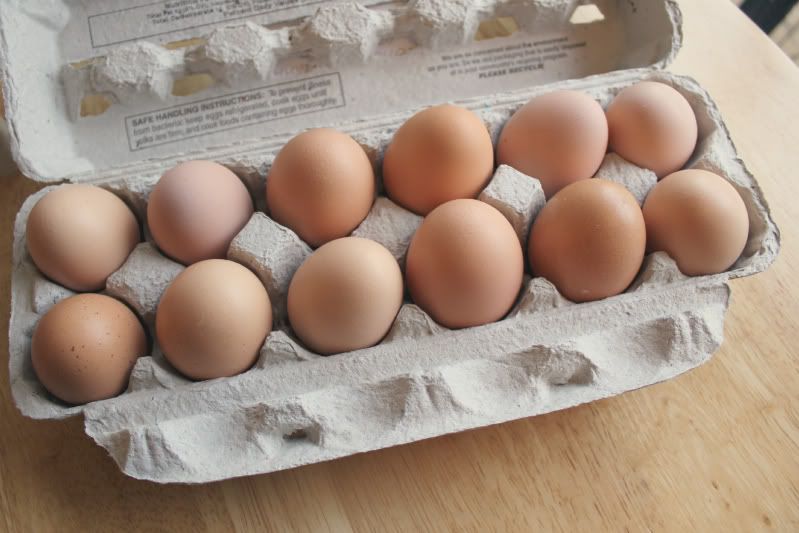 Side note: Did you know that chocolate milk is one of the healthiest beverages a person can drink?
Recent studies
have discovered that the carbohydrate-protein ratio in the drink is optimal for our bodies (especially for atheletes!). So start drinkin' your chocolate milk people!