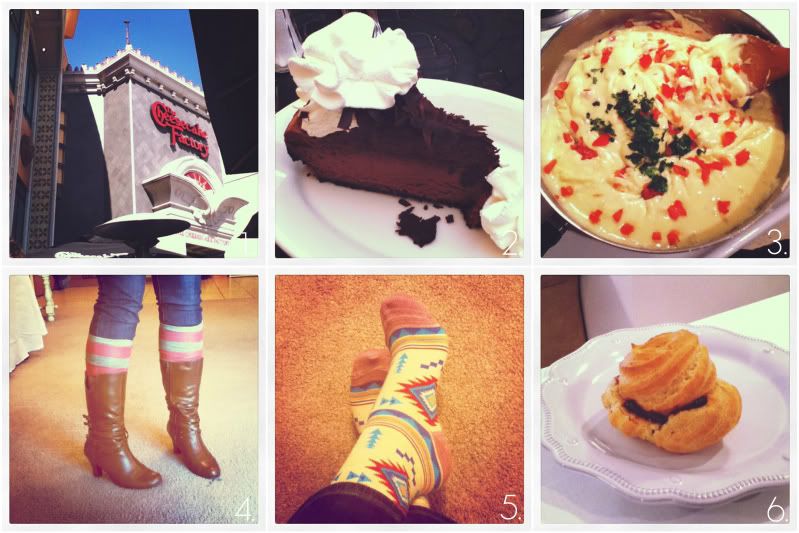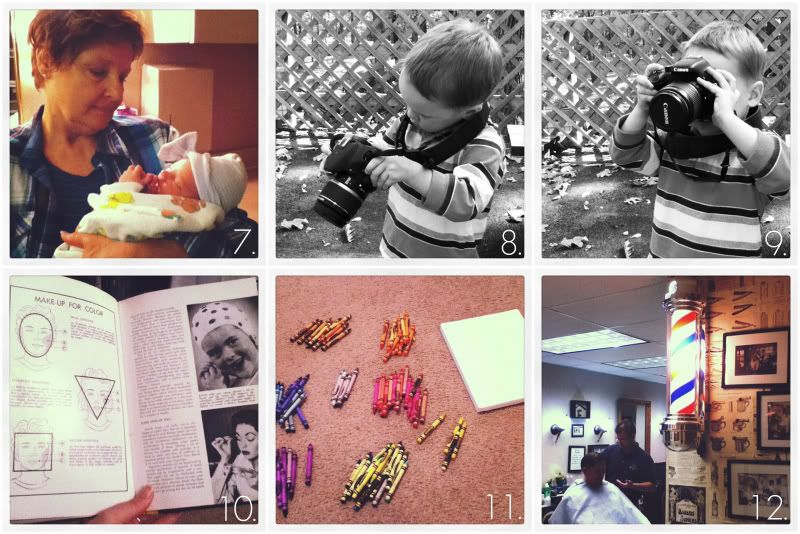 1. Lunch in St. Louis.
2. ...and dessert. Obviously.
3. Making homemade Queso dip.
4. Fall attire.
5. Rad socks from Forever 21.
6. Chocolate cream puffs from class.
7. Mom and Lyndee
8. Masen, little photographer in the making.
9. Lens caps are required when this little boy holds my camera.
10. Retro photography book (how to apply makeup to your models).
11. Crayola projects
12. Cute little barbershop found in the middle of the hospital.