I know that, lately, all of my posts have consisted of photos from Instagram. You'll have to forgive me about the quality; it's just so easy to pull out the Touch and grab a photo. Much easier than carrying my DSLR around everywhere. But I have quite a few of those for you, too. I'll be posting them later this week. As for now... more Instagram pics!
Yesterday after class, I made a quick run to the library, grabbed me a Berry Buzz smoothie from the
Mudhous
e, and drove over to
Decades
, a vintage store downtown owned by a dear friend of mine, Jina. She is putting on a
fashion show
this weekend and asked me to walk the runway for her! I'm only debuting a few looks, but I am really excited to get all "America's Next Top Model" on everyone. I stopped in to
Red Velvet
first; such a darling store run by the cutest girls ever (including Elsie from
A Beautiful Mess
and Katie from
Skunkboy Creatures
).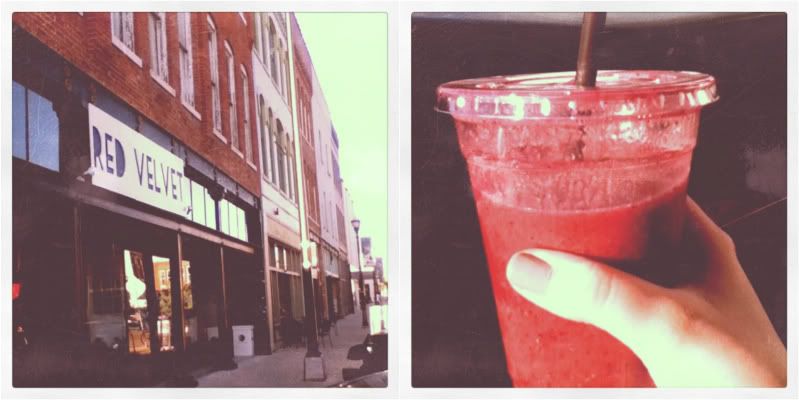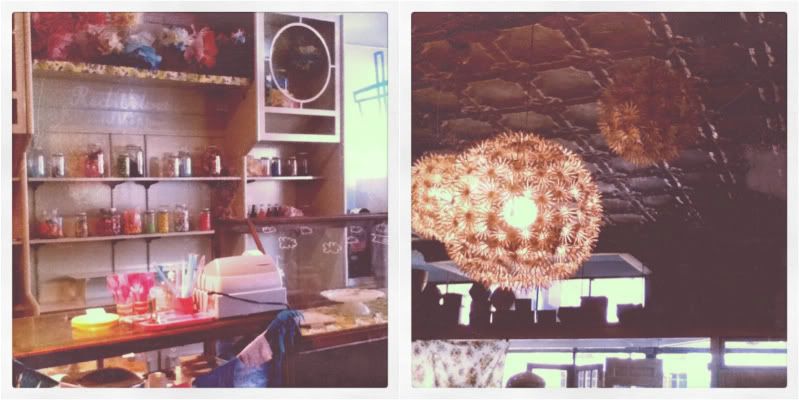 Last night, a bunch of us girls met at
Decades
to try on the looks we'll be walking in and practice some runway finesse. It was so much fun and I can't wait to be in the middle of the hair/makeup/changing clothes-like-crazy scene this Saturday night! If you live in the Springfield area and need something to do this weekend, check out the show on C-Street!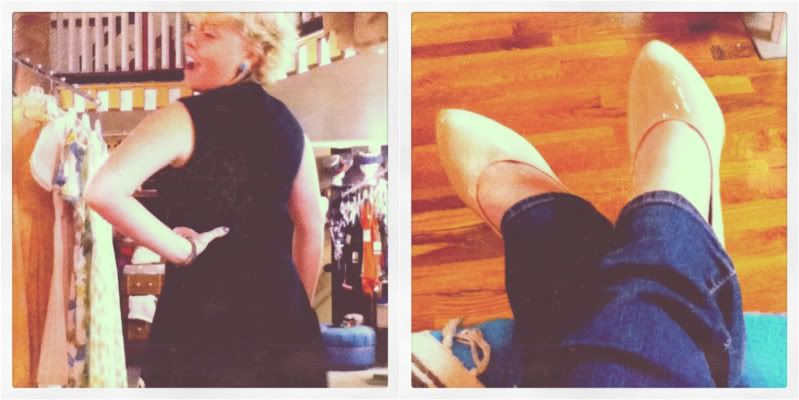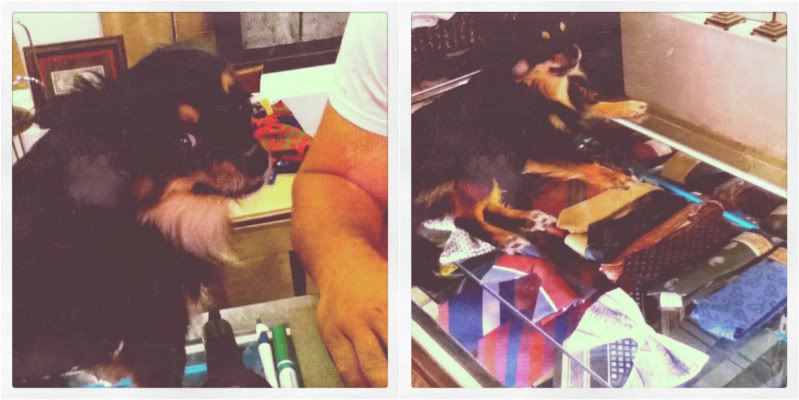 And speaking of clothes, I finally received my
Urban Outfitters
jeans in the mail last week. Boy, was that a process. I ordered them well over a month ago and had to deal with address changes, sizing issues, etc. But I have them now and they fit perfectly (except for the length, I definitely have to hem them up). And I'm kind of obsessed with them in a big way...