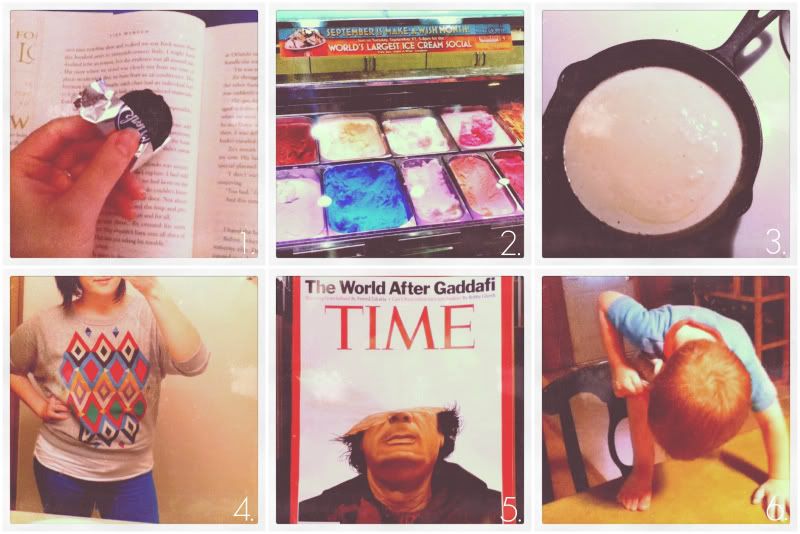 1. York Peppermint Patties and a
good read
.
2. Cold Stone Creamery and their colorful ice cream. How fun is that blue?!
3. Late-night cooking (which is what I'm used to nowadays). A simmering Parmesan-cream sauce.
4. A comfy weekend look.
(sweater from f21)
5. TIME magazine never fails to amaze me with their powerful covers (whether they be inspiring or creepy).
6. Mister Masen showing me an owie on his ankle.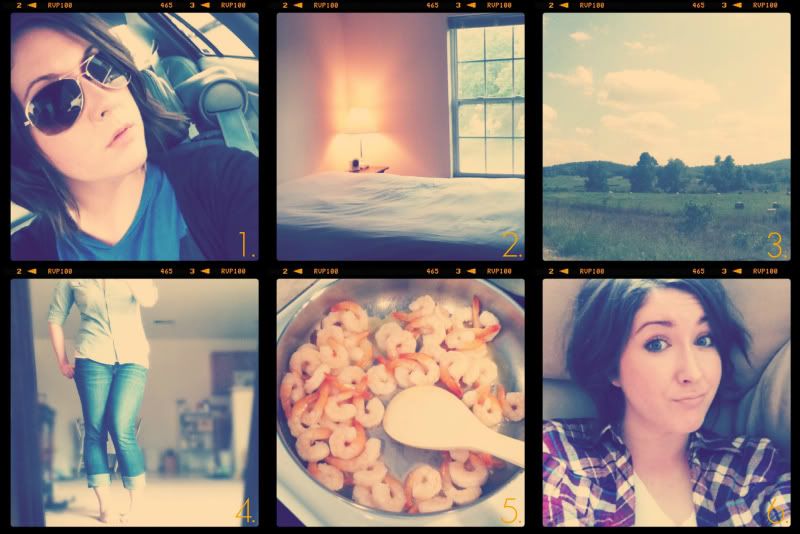 1. Aviators. 'Nuff said.
2. A peaceful bedroom set up.
3. Driving back to town from my parents' home. Which I still call my home. A forever-habit.
4. Sporting two shades of denim. What's up now?
5. Craving shrimp.
6. Me in plaid = Me wishing for Autumn to be here
now
.