It's chilly outside. Just the way I love it. I already have two hearty dinners planned for this week/weekend: Steak Stew and
Mulligatawny soup
. I'm going to photograph the meals this time, because it's been too stinkin' long since I've posted anything about cooking! Yikes.
In the meantime, here are a few quick Instagrams from my life lately...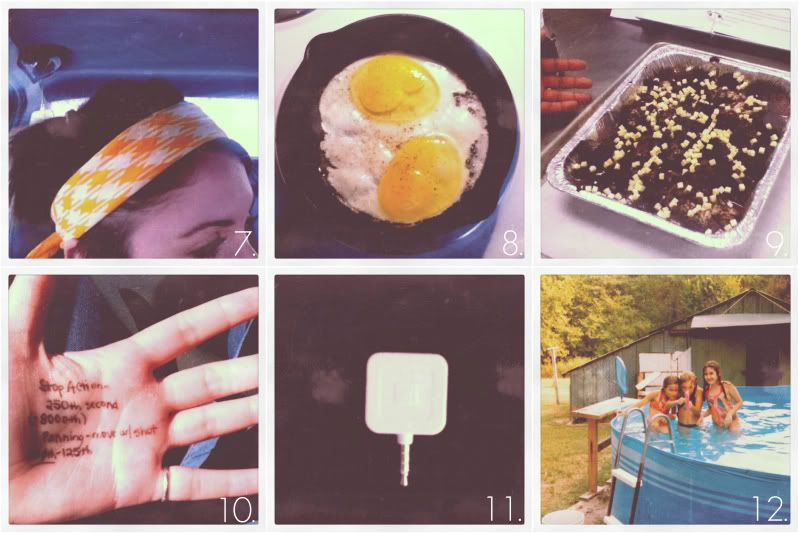 1. Time for thick, knit beanies!
2. And boots on cloudy days.
3. Spending a cold, rainy day at the library with Pumkpin Pie Hot Chocolate (life-changing beverage).
4. Reading "The Truth About Forever." I enjoyed it. Not super-fantastic, but a nice read.
5. S'mores for dessert (with caramel marshmallows... I couldn't only handle one and a half).
6. I love finding quirky cards. They make great framed art for offices/craft rooms!
7. Sunday scarf.
8. Pretty breakfast.
9. Double Chocolate Bread Pudding in my pastry class. Chocolate OVERload.
10. Shutter speeds written on my hand = Photography nerd?
11. My Square finally came! Pretty nifty gadget.
12. Memory lane! This was taken one summer at my best friend Molly's house. Many, many years ago!