Masen absolutely LOVES helping Mom in the kitchen. Any time she is cooking or baking, he wants in on the process.
On Sunday, she made yummy blackberry cobbler (from
PW
)...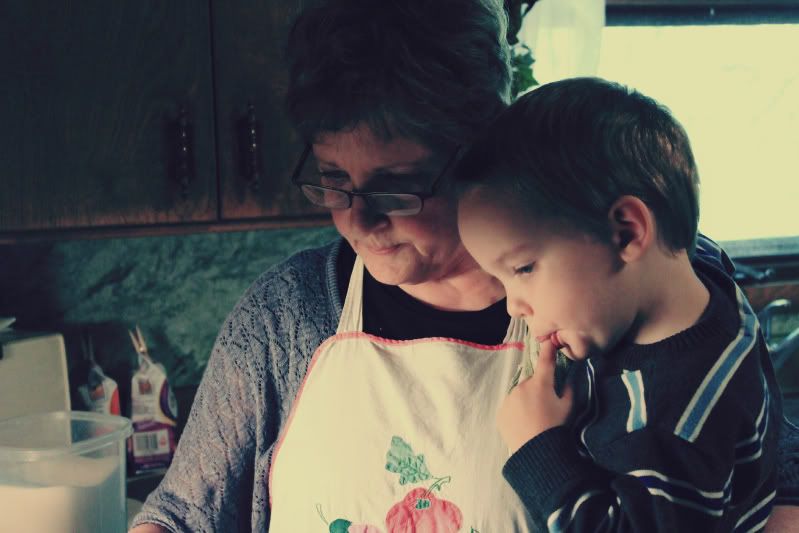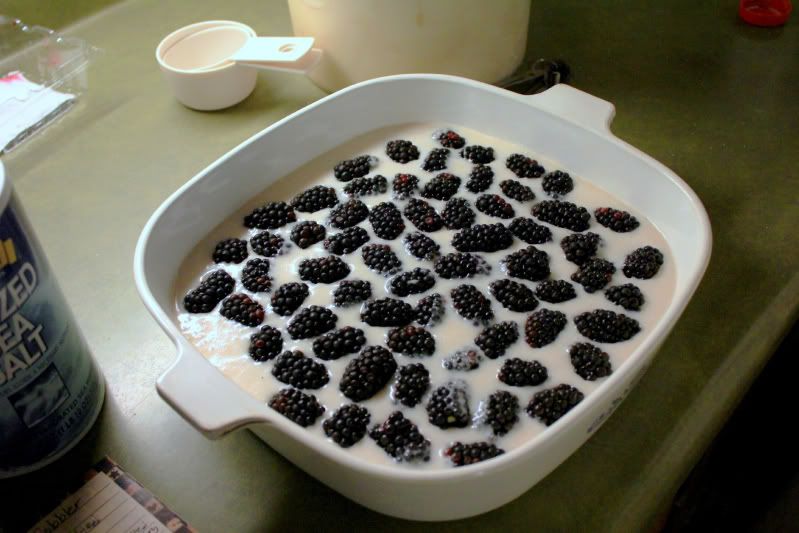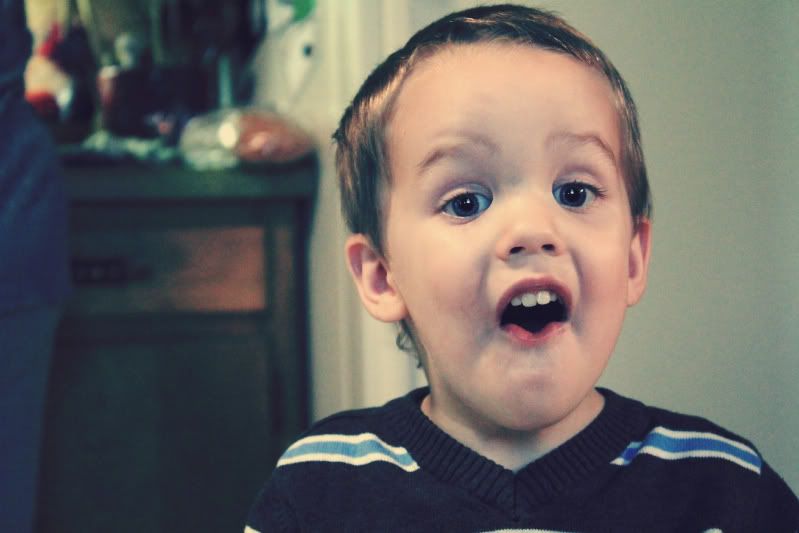 Showing me the blackberry in his mouth.
He kept saying, "Hurt my teeth!" I'm right there with ya, kid. Those seeds are killer.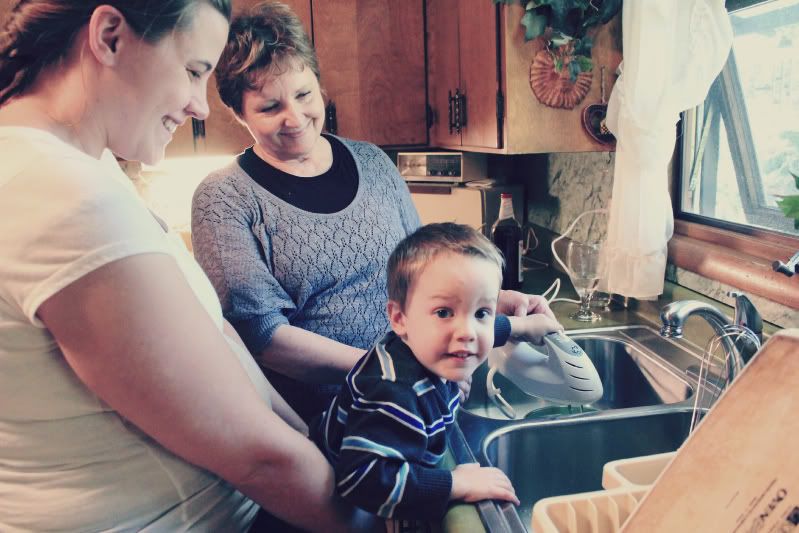 Helping with the homemade whipped cream.
P.S. Casadee (my sister in-law) is due this week! Masen will be the best big brother.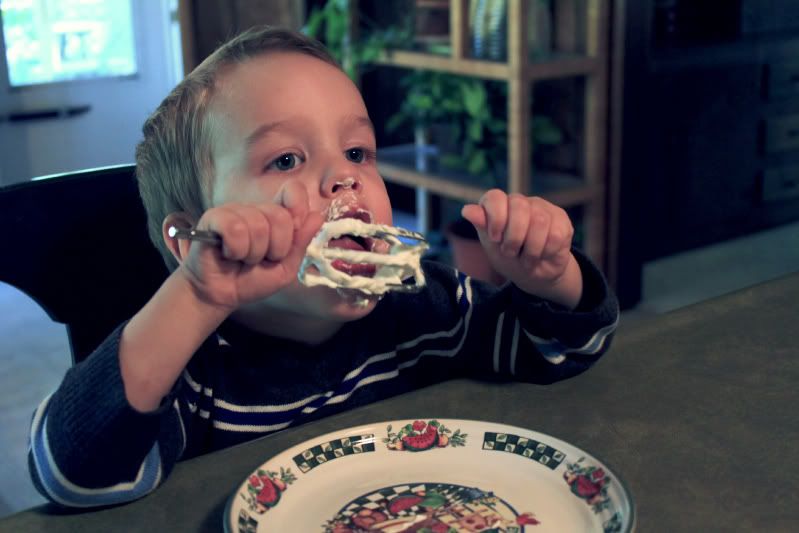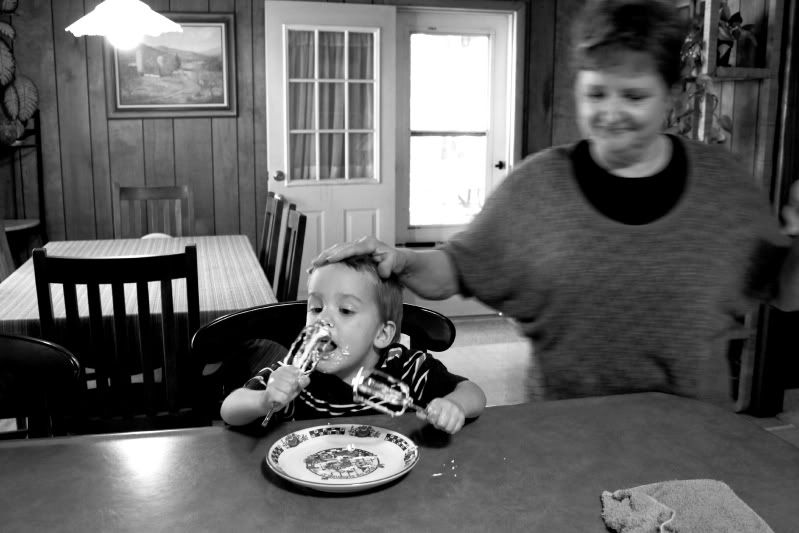 And helping clean up, of course.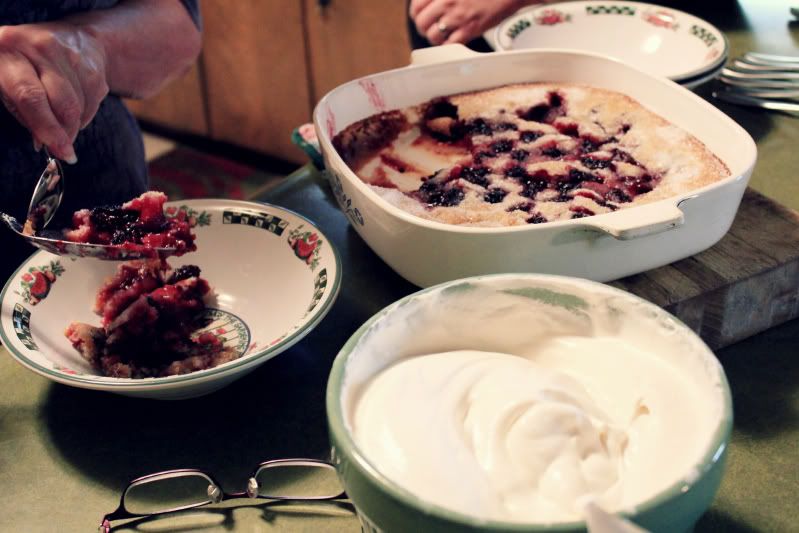 It was so delish. Thanks Mom and Masen! :)
After dessert, we sat by the back door and looked for spiders and things through the binoculars. I don't know if he could actually comprehend what he was looking at, but he sure loved playing with them!