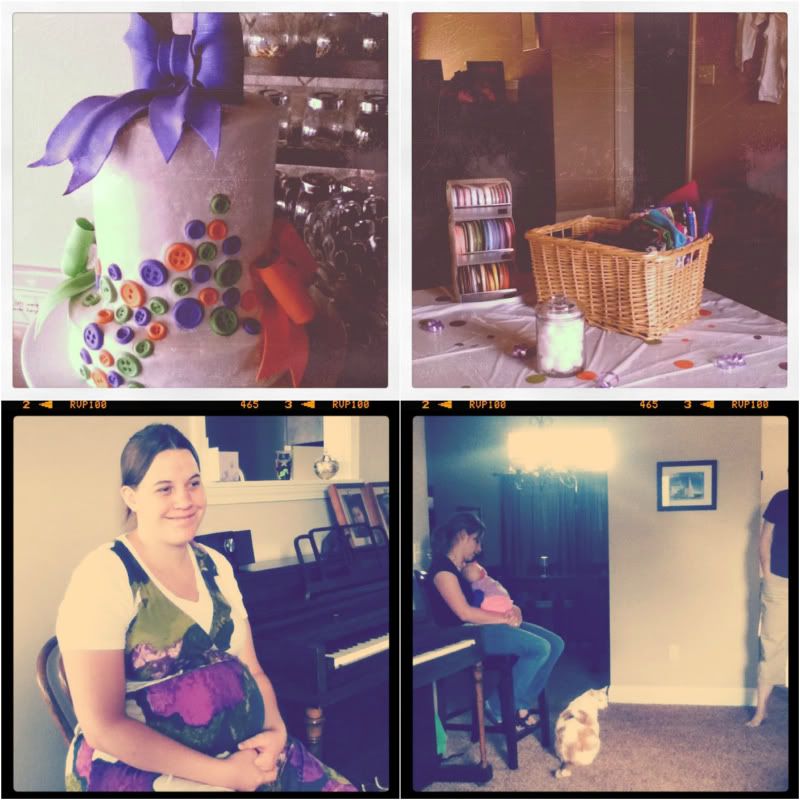 Last weekend was my sister in law, Casadee's, baby shower. Her sister, Morgan, planned everything and it was probably one of the best showers I've attended.
First of all, Morgan made the cake. And how adorable is that cake?! The theme involved buttons and ribbons (Cas is having a baby girl super soon!) and when everyone got there, she had a bunch of plain onesies hanging from a clothes line against the wall. In the middle of the room was a basket filled with fabrics, threads, ribbons, etc.
Second of all, no games! There were a couple of small activities, but nothing like the norm. You know the ones I'm talking about. They take place at most LDS showers (bridal or baby) and while they are cute and all, no one really comes away from the party saying, "Oh my goodness, I love shower games to the max!" If you
do
really enjoy them, I apologize; this isn't a shower-game-bashing post at all. I simply have yet to meet someone who relishes them.
Third of all, sewing! The main event, besides Casadee opening all of her sweet gifts, was everyone making a custom onesie for the upcoming baby. Such an original idea! We all sat around, chatting and snacking, while we sewed and crafted. The onesies were all unique and personal. I definitely love this idea.
Also, I recently learned that outside of the Mormon culture, men are often invited and involved when a baby shower is thrown, not just women! I had no idea! I'm thinking, for the future, I might really like to have both women
and
men invited to my baby shower and turn it into a social/mingling event as well as a party.
And while we are on the subject, can I just tell you how in love I am with the
baby shower
that was thrown for
Rockstar Diaries
blogger, Naomi Davis? The decor was to die for (so cute and chic) and the theme was even better: Books only!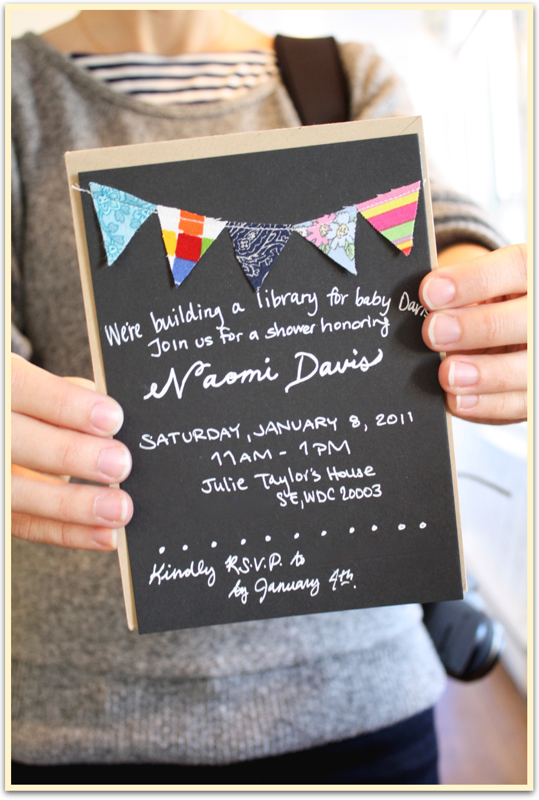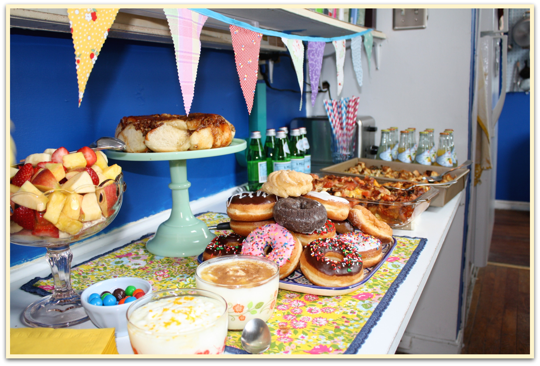 "because josh and i are keeping baby stuff to a minimum (i swear you don't need half the "stuff" they say you do...) and also because we haven't found out the sex, we did a book theme to start building our little library of children books to read to our sweet little one." -Naomi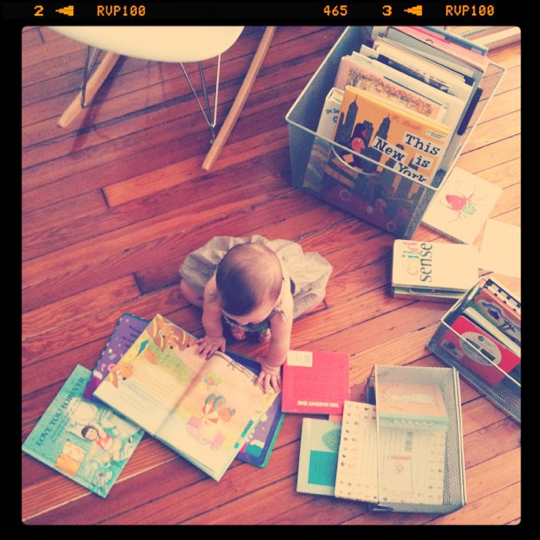 (their little girl now, reading all of the books she got at the shower)
My hero. I like the way this girl thinks. When I
am
pregnant (in the fuuuuuuture), I hope whoever throws me a baby shower (momma?) is reading this. :-)