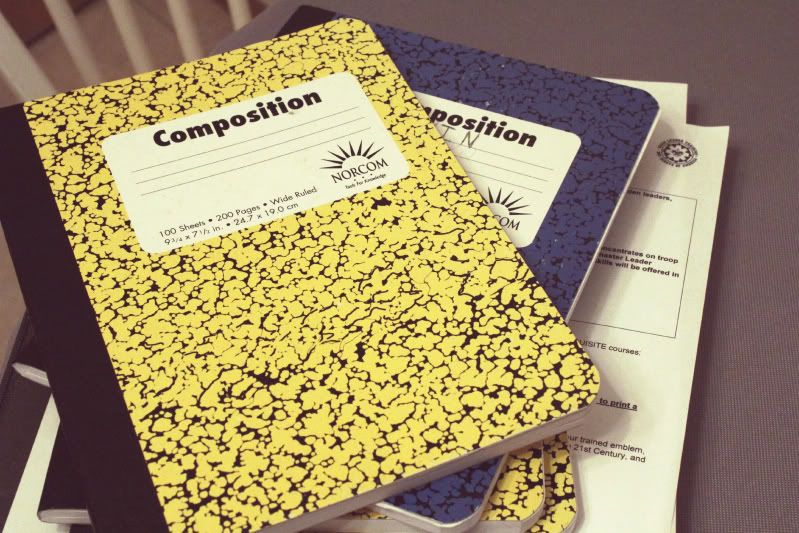 Cub Scouts has started back up again (we took a summer break this year). Time for more flag ceremonies, deep discussions about super heroes, badges in service and knot-tying, and learning about all things science (volcanoes, solar energy, photosynthesis, etc).
What is in store for
you
this upcoming Autumn? I have a feeling it's going to be a good one. Because Fall is always amazing. I personally think it's the best season out of the year. Late night bonfires, scarves with jean jackets, warm apple cider, Halloween/Thanksgiving decorations, leaves that look on fire... Oh dear. I think I'm in love.
And have I mentioned I start school on Monday? Have I mentioned the wonderful classes I enrolled in this time around? It's a hodgepodge schedule full of classes I want to take and may decide to pursue in a degree program (I have my Associates Degree, but no Bachelors yet). I'm all about college. Not for the money. Not even for the work it might give me. It's about the value of learning. It sounds cheesy, but I really crave being in a classroom and learning new things. Starting next week, I will be taking a Baking & Pastry class, American Literature, aaaand a photography class. I love all of these subjects and I can't wait to dive into the curriculum (and hopefully bowls full of cake batter and ovens filled with yummy tarts).