A few days ago, I posted an
Instagram photo
of a specific a late night snack (#6). Ever since then, I have heard non-stop about bananas and Nutella. Everywhere! The Food Network Channel has been saturated with recipes requiring one or the other. Pioneer Woman posted a recipe for
Bananas Foster
today. My Twitter feed keeps popping up with talk of Nutella (from friends
and
celebrity chefs that I wish were intimate friends of mine).
And yesterday, possibly one of the best days of my life,
Sara
baked
Banana Nutella muffins
. I found two of them on my doorstep. I ate one of them (I had to leave one for Gabriel. But it was really hard.). And happiness was mine!
Every time I taste something so amazing, I fear that the recipe is a closely guarded family secret that I will never get my hands on. Luckily, this was not the case with
the muffins
. I am going to try them this weekend. And if they don't turn out as decadent as Sara's, I am going to cry a little and then bribe her into making me some more.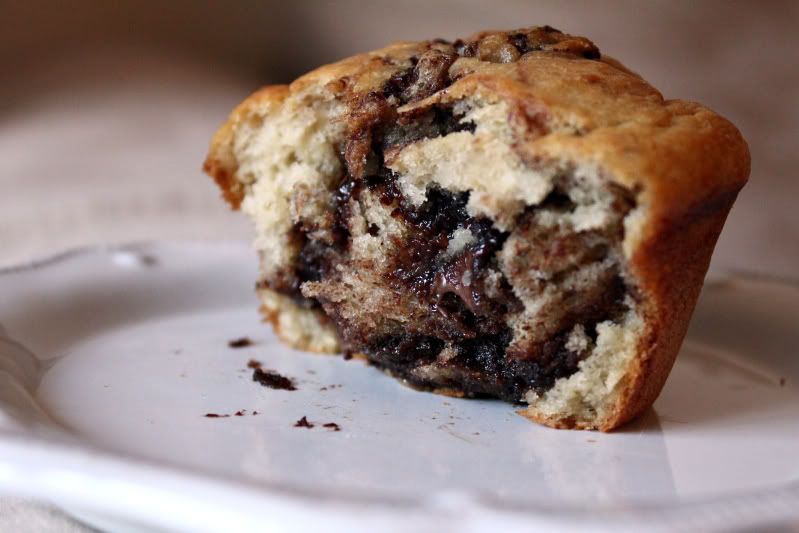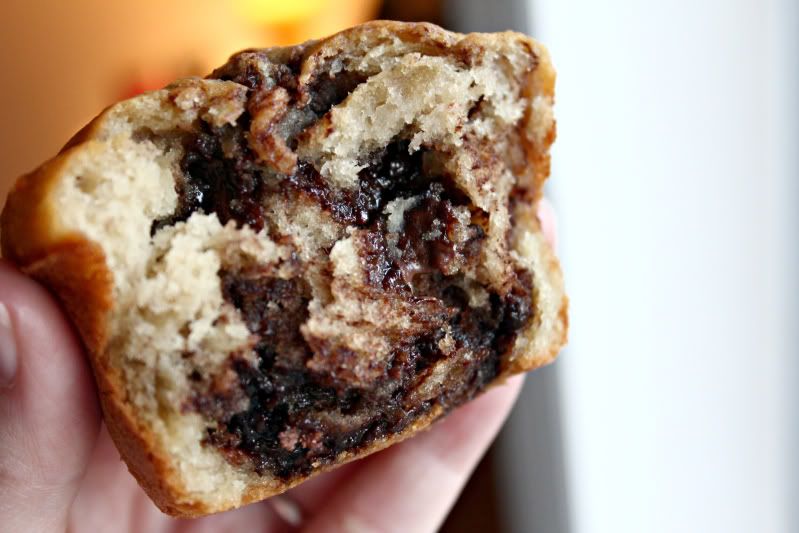 Just looking at these photos makes me crave that mellow, chocolatey, banana essence in the form of rich, moist bread. You have to try these.