Over the weekend, I made another
PW
recipe: her
Caramelized Onion & Proscuitto Pizza
. Ohmigosh. It was the tastiest thing ever.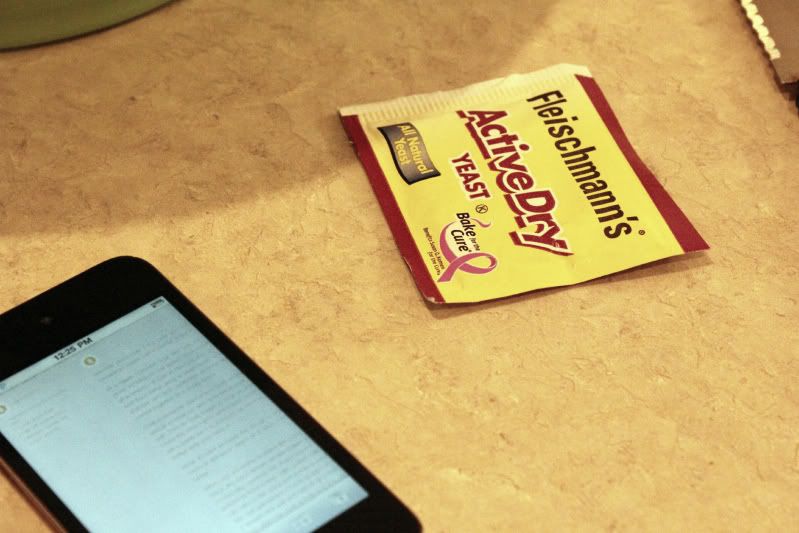 I love my iPod for this reason. Even when I print out the recipe on paper, she still goes through the process step-by-step on her blog.
I like to pull it up and follow it for new recipes. Handy-dandy.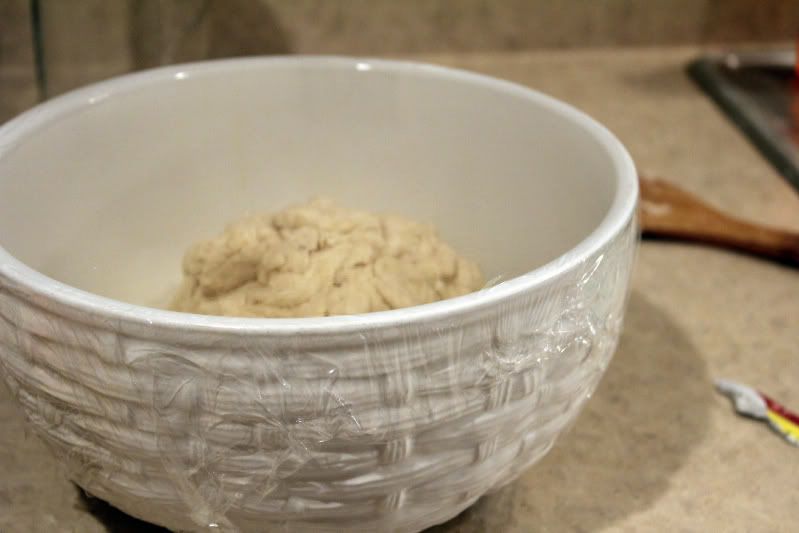 I made
the dough
a day before the pizza. And I thought I failed. The consistency felt all wrong.
But I was determined to eat pizza, so I decided to pretend that it was the most perfect pizza dough ever made.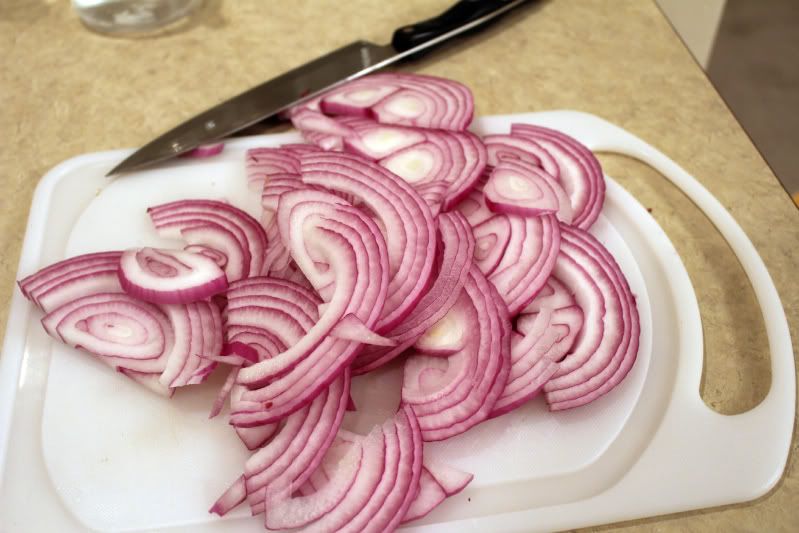 Red onions have never been my favorite. I almost tweeked the recipe and used yellow onions, but I am SO happy I trusted PW.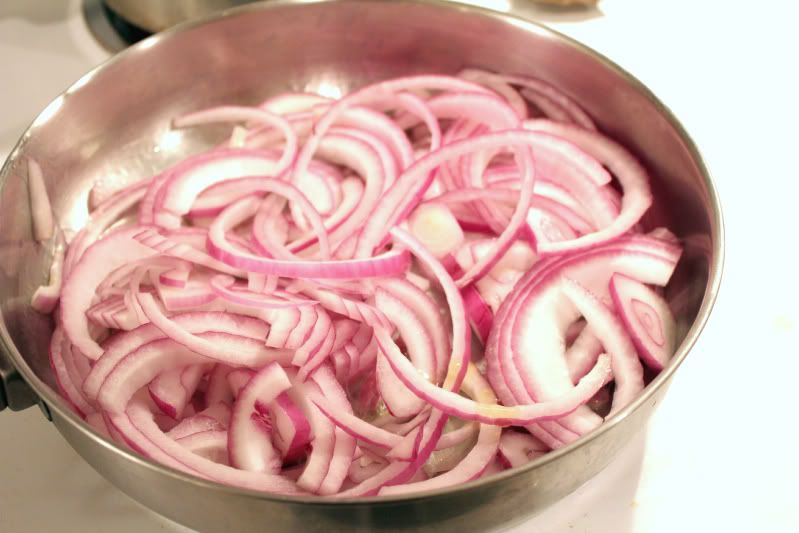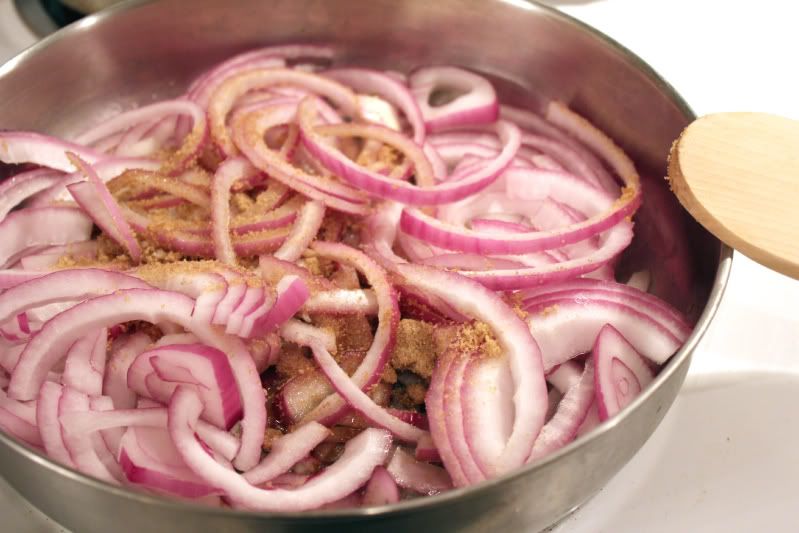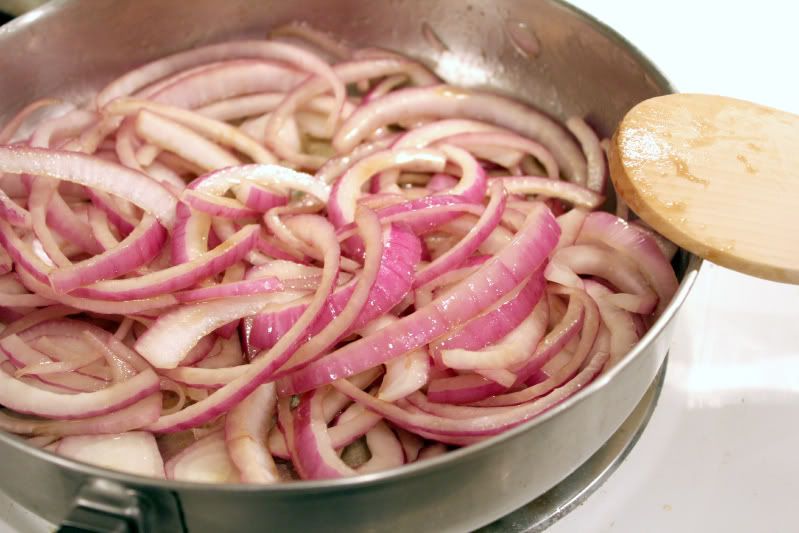 Yes. Brown sugar. Put the onions in a little olive oil to sautee. And then add brown sugar. And stir. And let it cook. Genius!
It makes the onions caramelize so beautifully.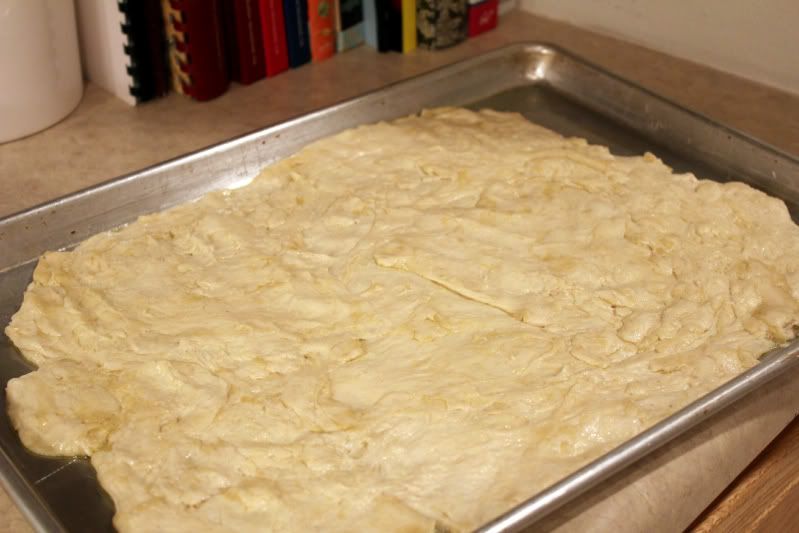 By the time I took the pizza dough out of the fridge and worked it onto the pan, my faith was restored. It worked perfectly.
I made twice this amount for other dishes I had in mind. PW says the dough is best after sitting in the fridge for 3 to 4 days. I agree.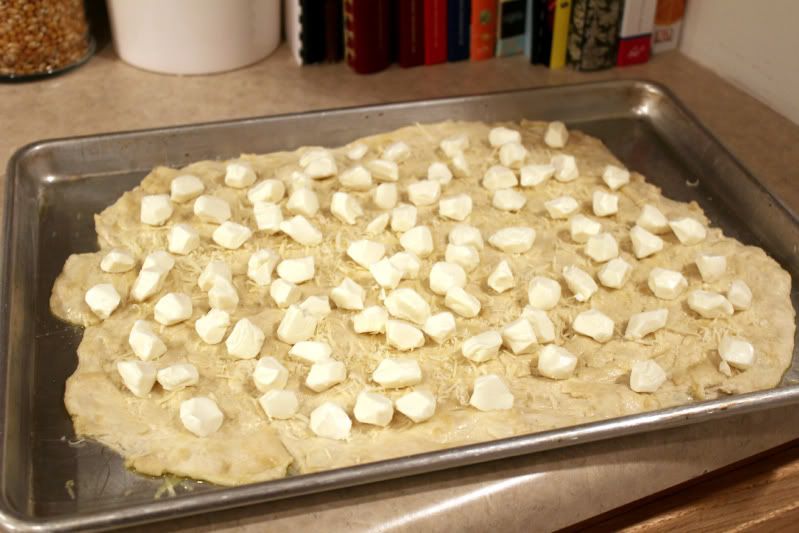 No sauce. Just cheese (fresh Parmesan and mozzarella). I'm not a lover of pizzas that are drenched in tomato sauce, so I was happy to oblige.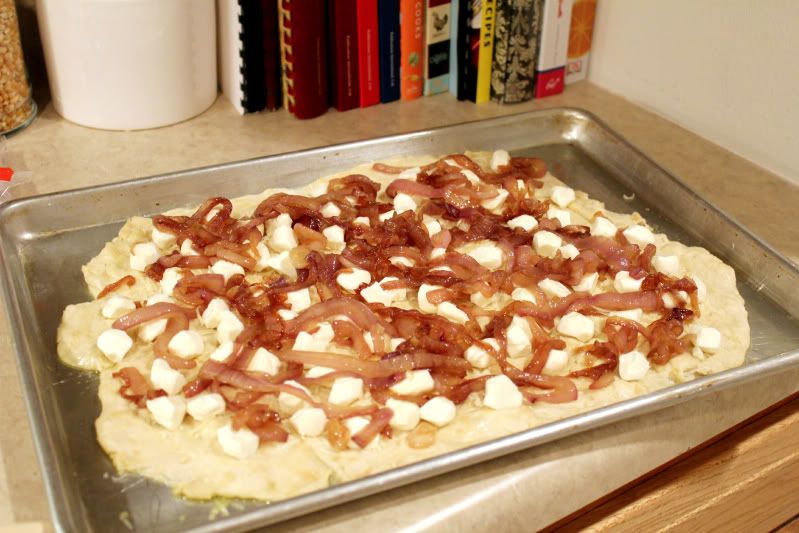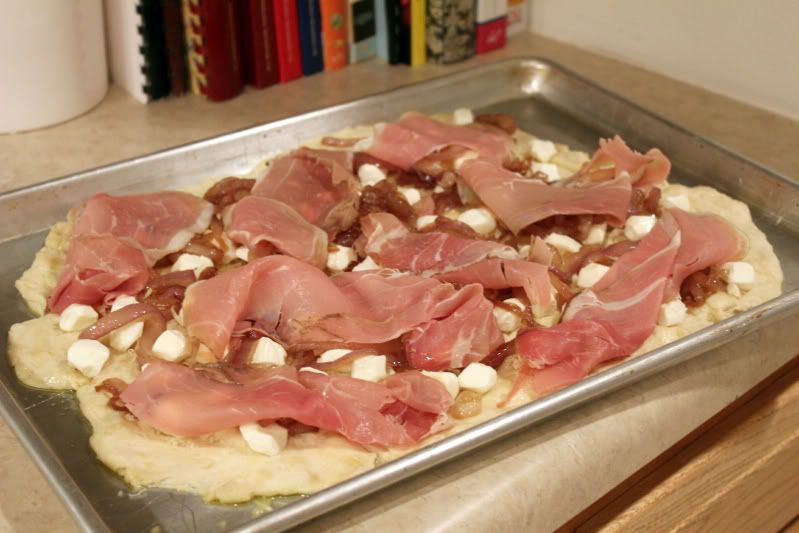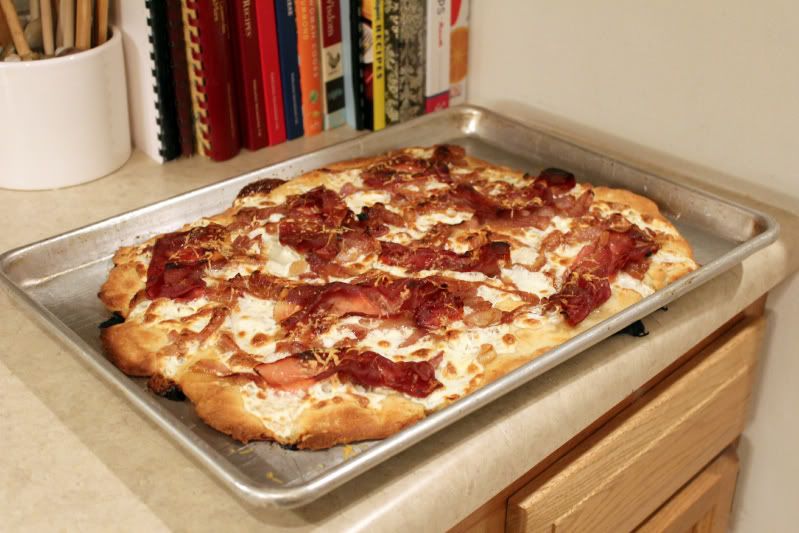 Finite.
Gorgeous.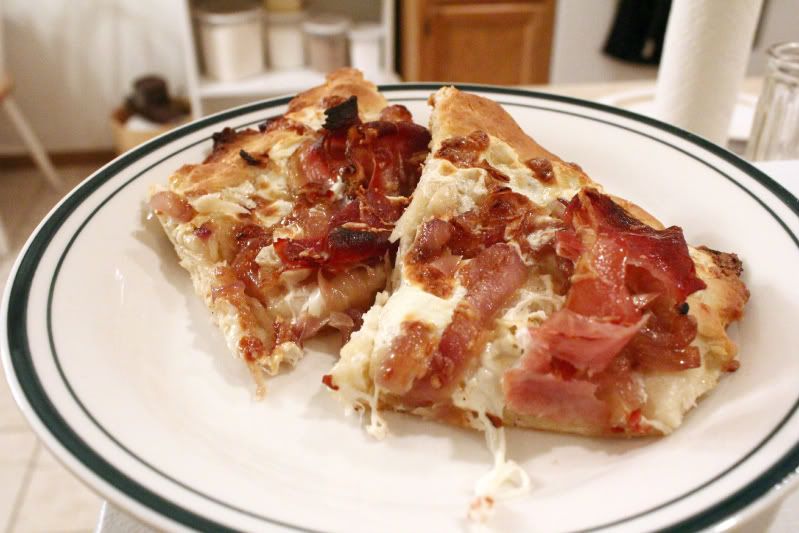 And then eat it all.