Mom and I made this yummy treat for Sunday lunch a few weeks ago. It sounded like the perfect summer course.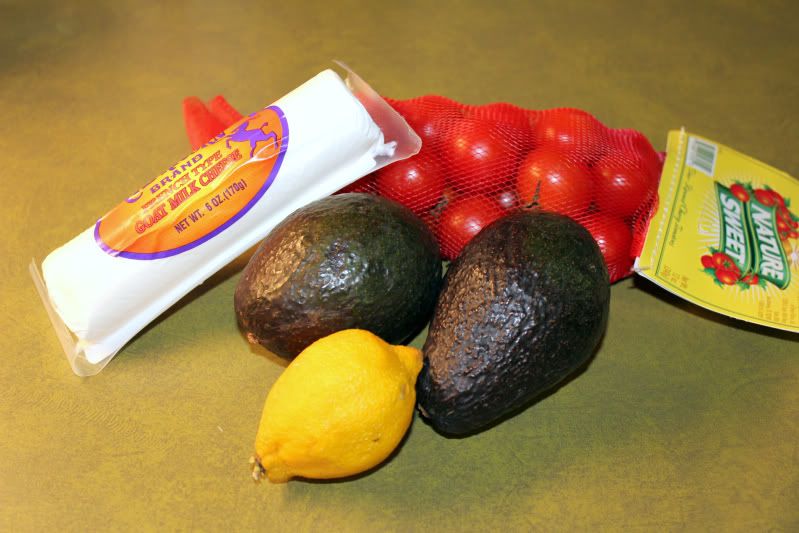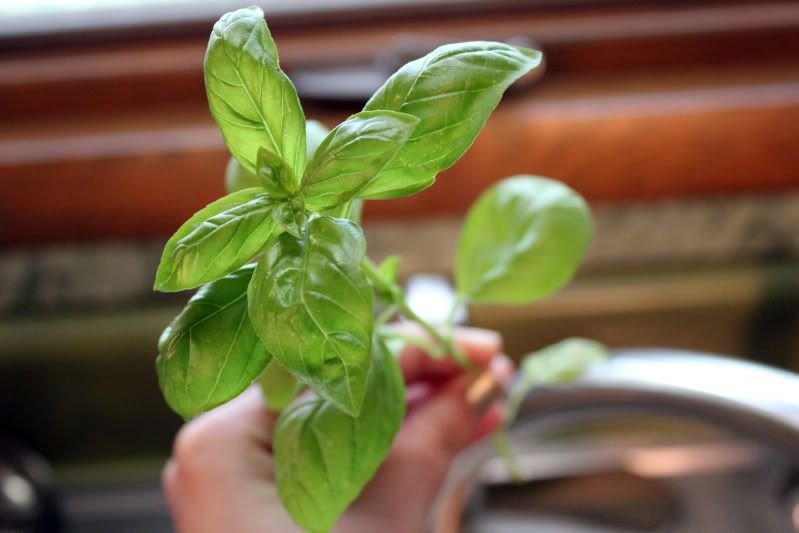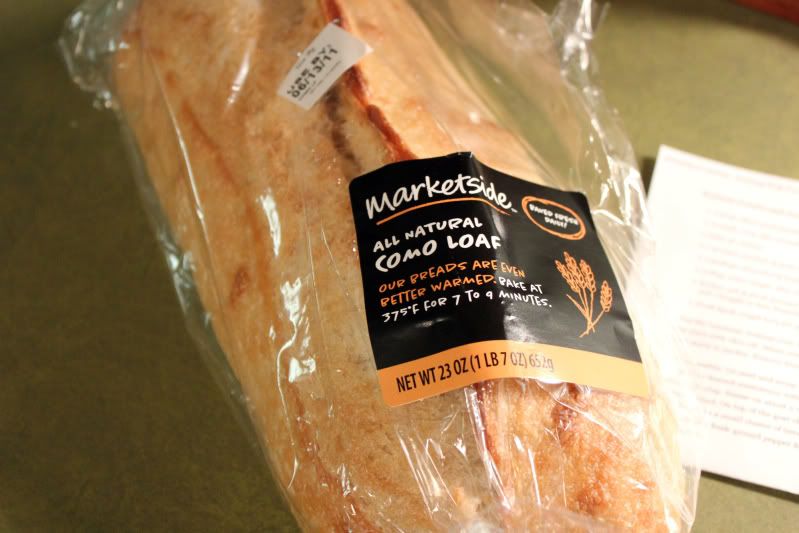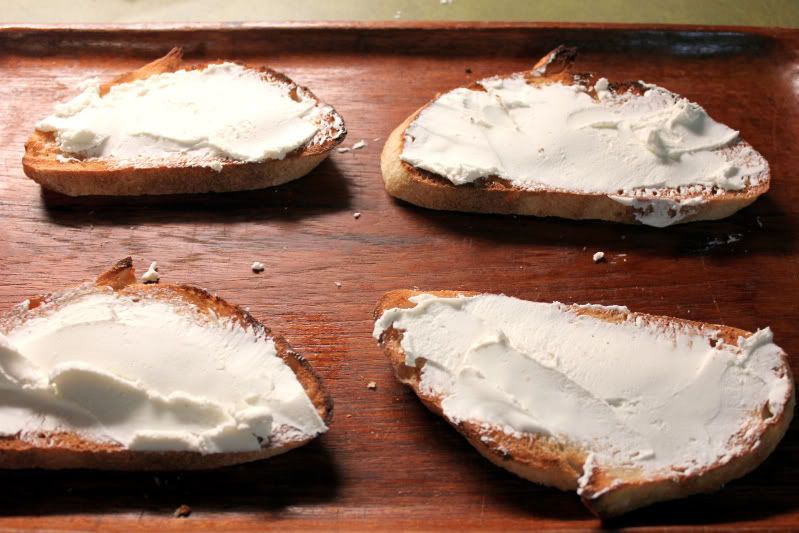 Spread room-temperature goat cheese on slices of crusty bread (toasted). If you don't like goat cheese, I'm sure another soft/white cheese would work fine. Or any cheese for that matter, especially if you melt it into the toast.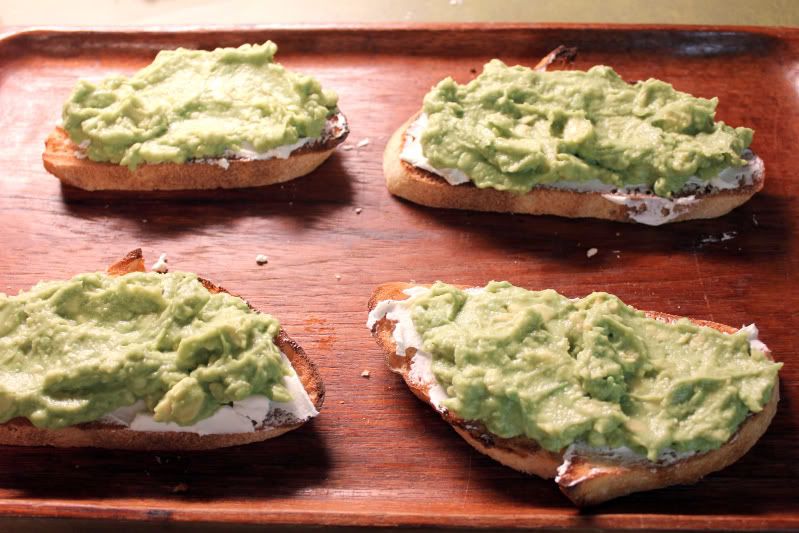 Top that with your avocado.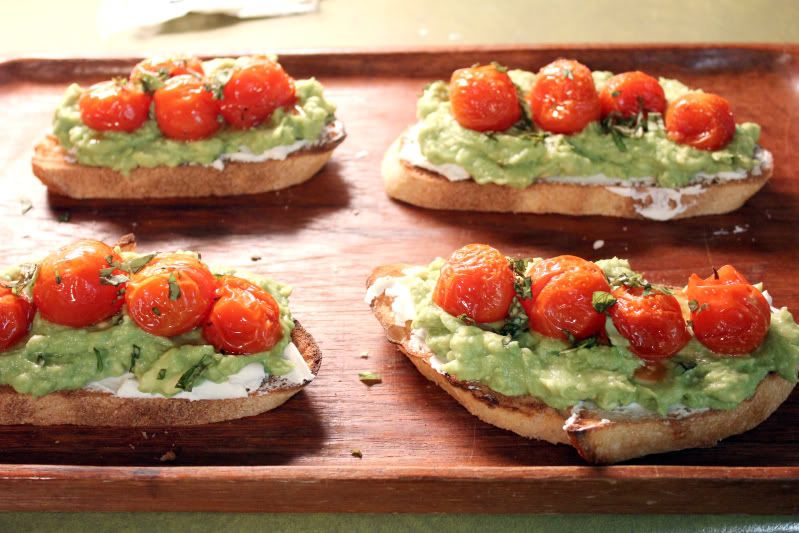 Finish it off with a few roasted strawberry tomatoes and fresh basil.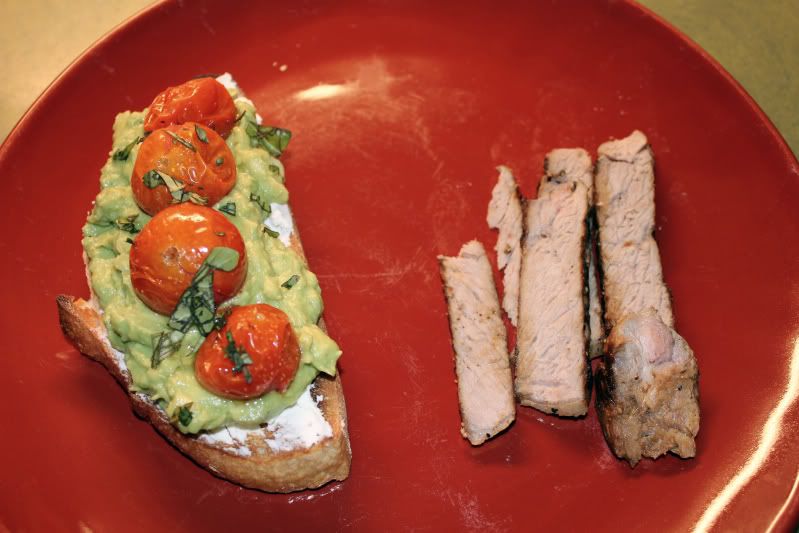 Eat it with some yummy chicken or steak. Or by itself because it really is enough to fill you up, I promise!
{full recipe here}