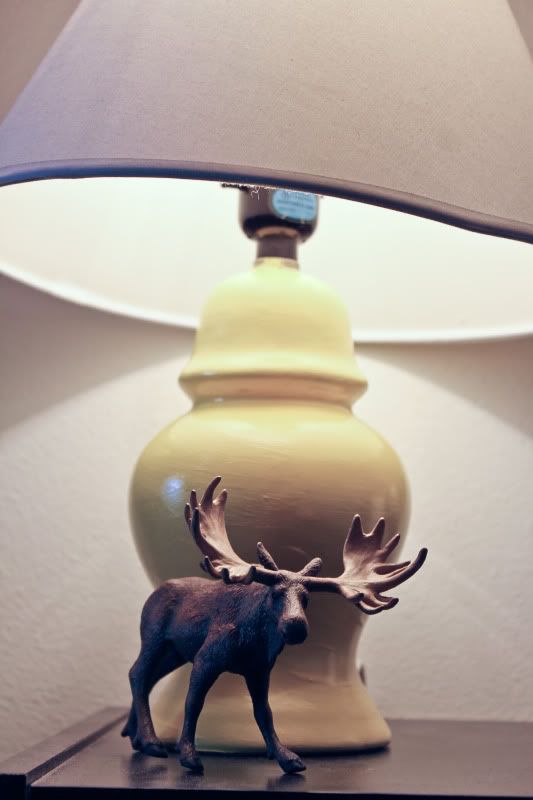 See this cute little guy? I brought him home from the craft store and set him down underneath this little lamp. He looked charming. And what I was about to do haunted me for a super busy two days. "Haunted" is putting it strongly. I was actually slightly amused that I had to saw the head off of this guy. That's right, you read it right. I had to behead the moose. But I had a goal. I'm not just a weirdo person who likes to dismember plastic figurines every night after I get home from work. I only do it for cute DIY projects. I promise.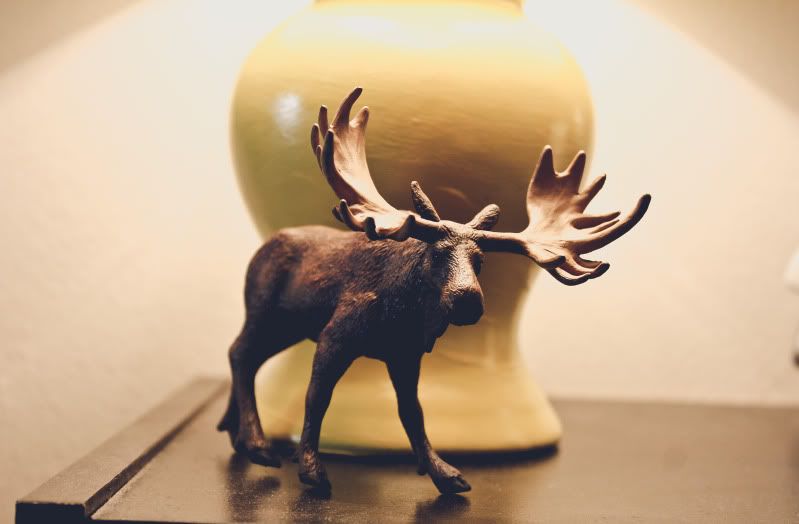 And this was his destiny...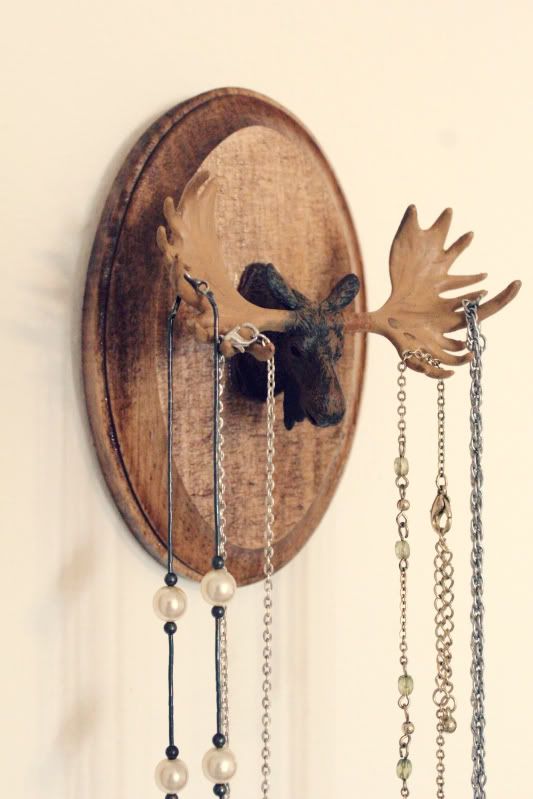 I think he's just as charming holding my jewelery. I got the idea from
EvaForeva here
.
Here's the how-to: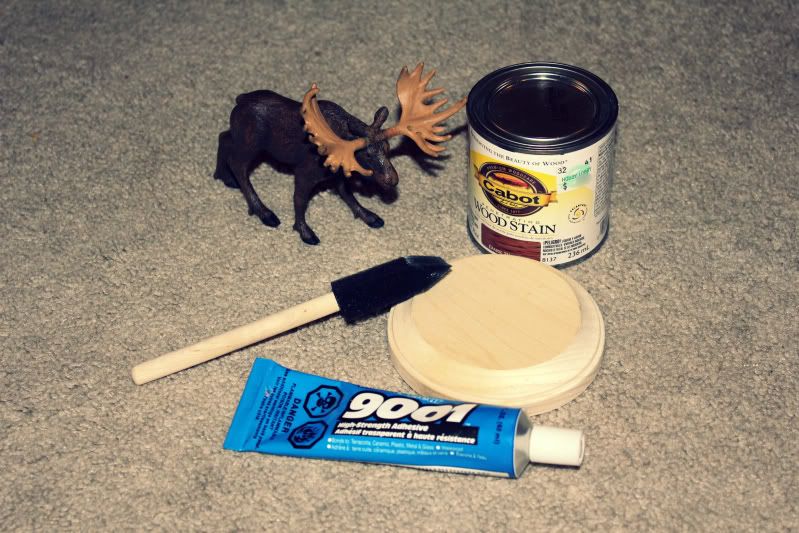 The ingredients.
(I found the moose at Michael's)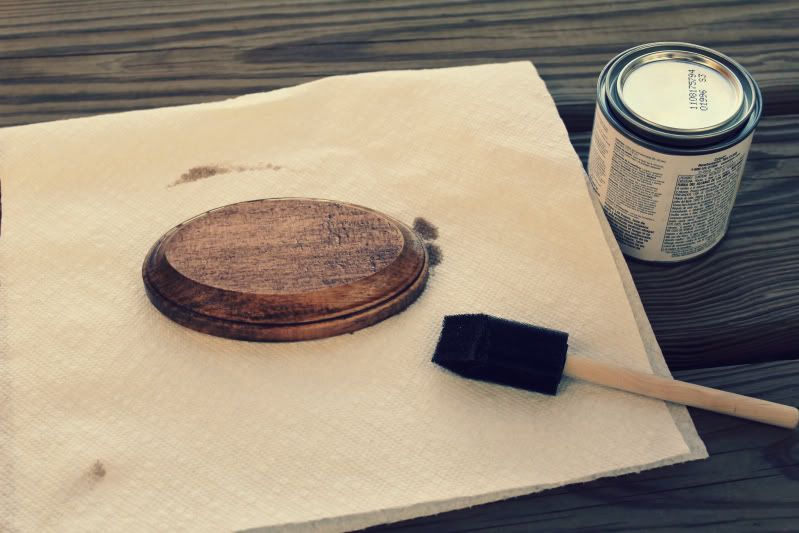 Notice I changed my mind on shape. I decided to go with an oval plaque instead of the circle. I put on two coats of stain to make sure the color was deep enough for my liking.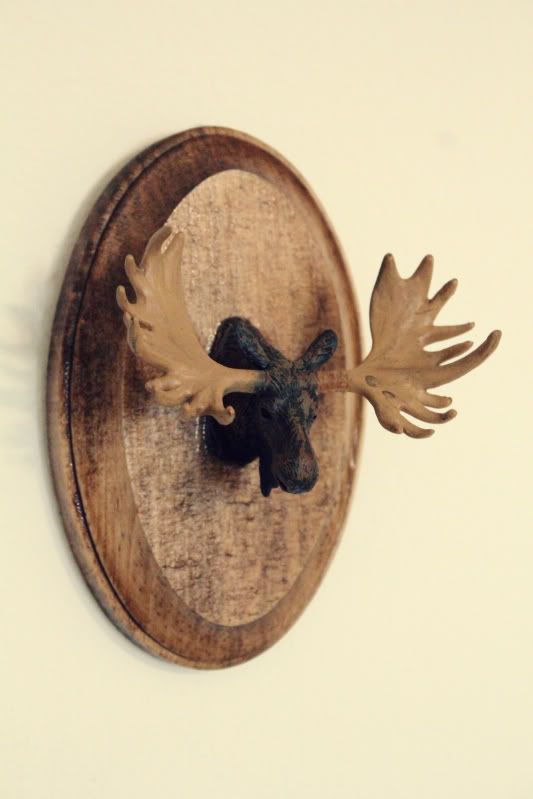 Let the stain dry for a day or so. In the meantime, you have to cut the moose's head off. And I recommend using a good saw, or else it will take for-everrrrr. Like it did me.
Afterward, glue the head onto the plaque. But not before attaching some hanging device on the back. The original plan calls for tape, but I didn't want to tempt gravity.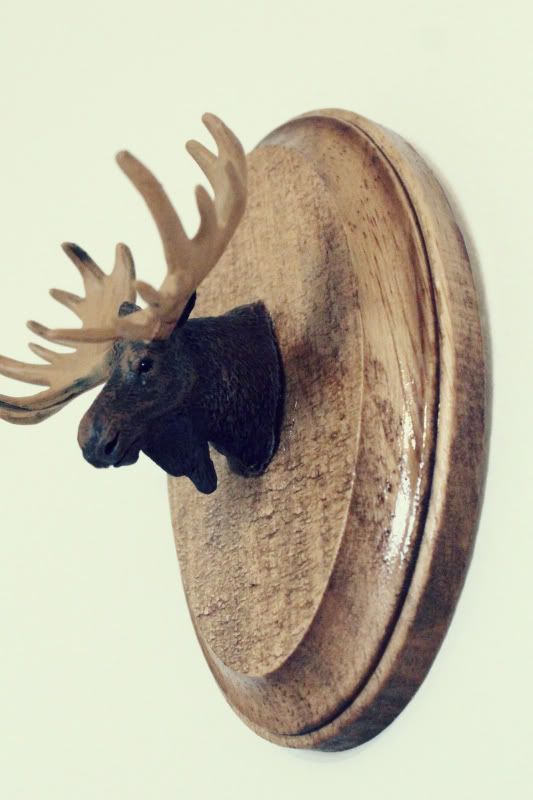 The end.