I recently re-decorated my tiny dining room. It's so easy to go over board on wall decor, center pieces, etc. So I took everything away and started from scratch. Keeping it as simple, yet cute, as possible.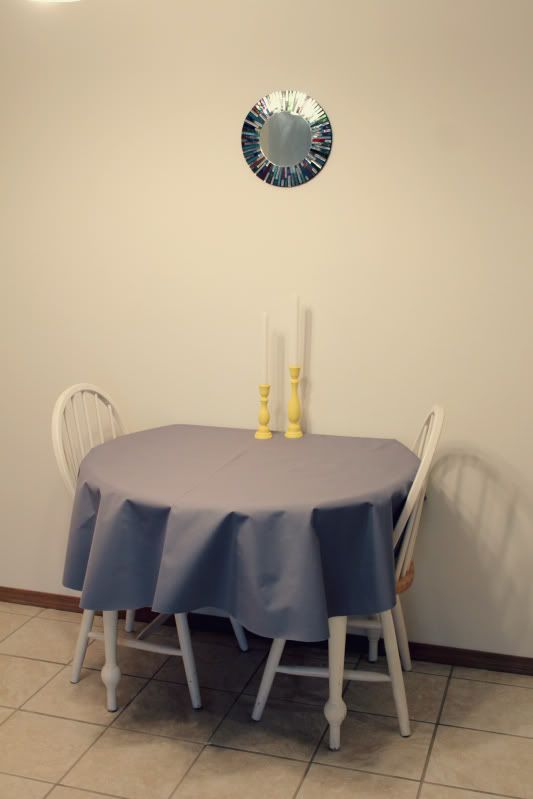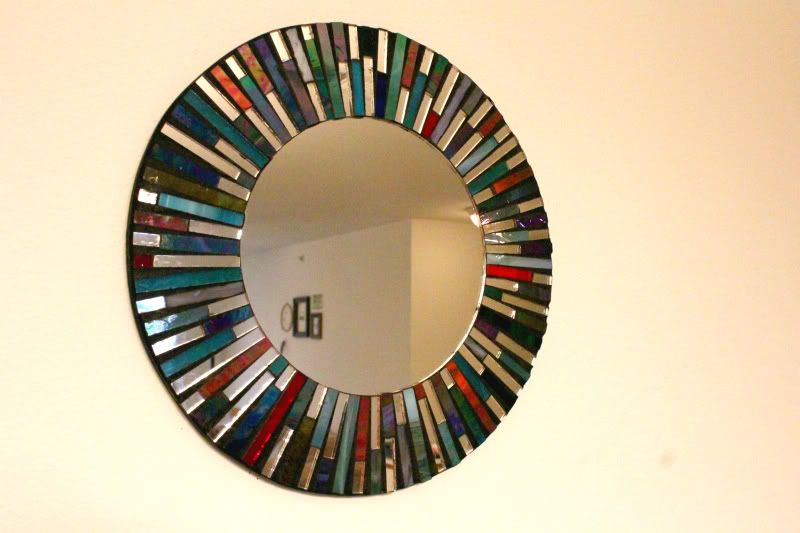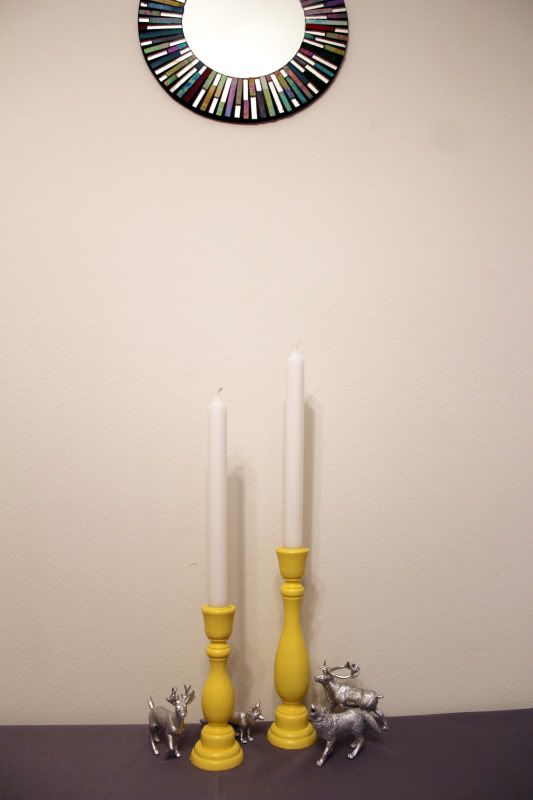 Love it. Except that table cloth is purple-er than I thought. I might have to hunt for an alternative (I wanted more of a gray tone).
More on those silver figurines later.