Did you know "gratin" is a culinary technique where a dish is topped with a browned crust (bread crumbs, cheese, etc)? It's one of my favorite words. This recipe for
Cauliflower Gratin
is from
Barefoot Contessa
. I remember seeing a photo of it on
Everyday Musings
and deciding, right then and there, that I was going to try it. Another one of Olivia's recipes I am going to make this week? The
Caramel Salted Brownies
. The photos for this dessert. Oh my heavens. But that is for another post...
I love cauliflower and I love cheese. But I had never tried them together. I was intrigued.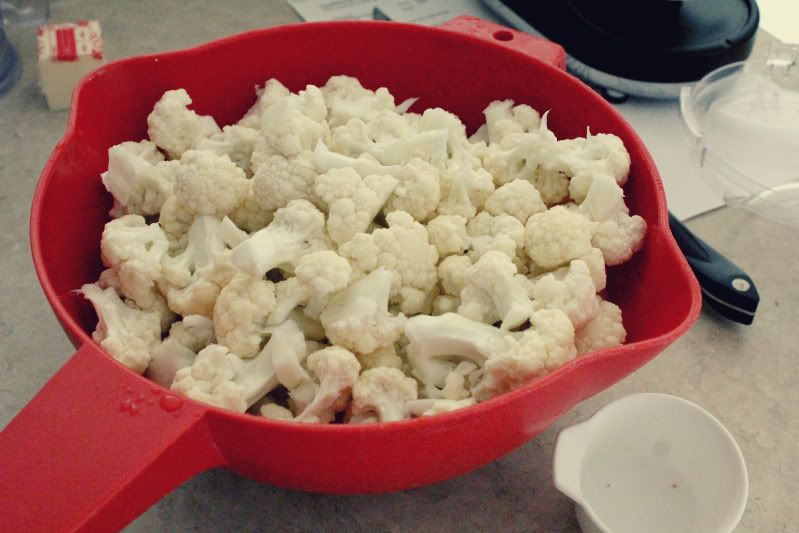 Start by cutting up a huge head of cauliflower.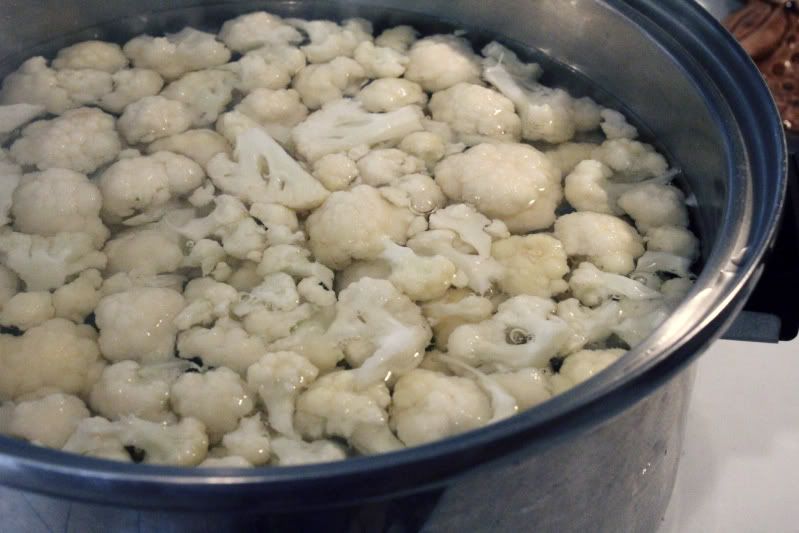 And boiling it for a while to soften it up a bit. Afterward, you can drain it and set it aside while you prepare the cheesy sauce.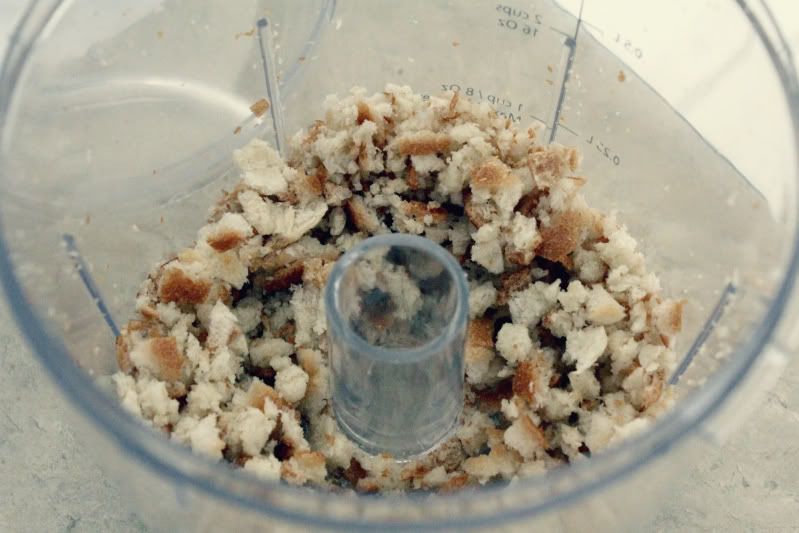 But before that, process some bread to make crumbs for the top.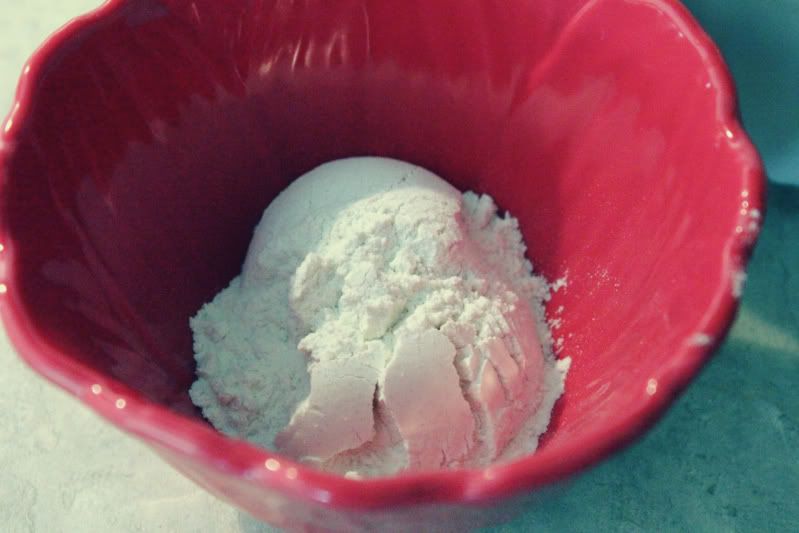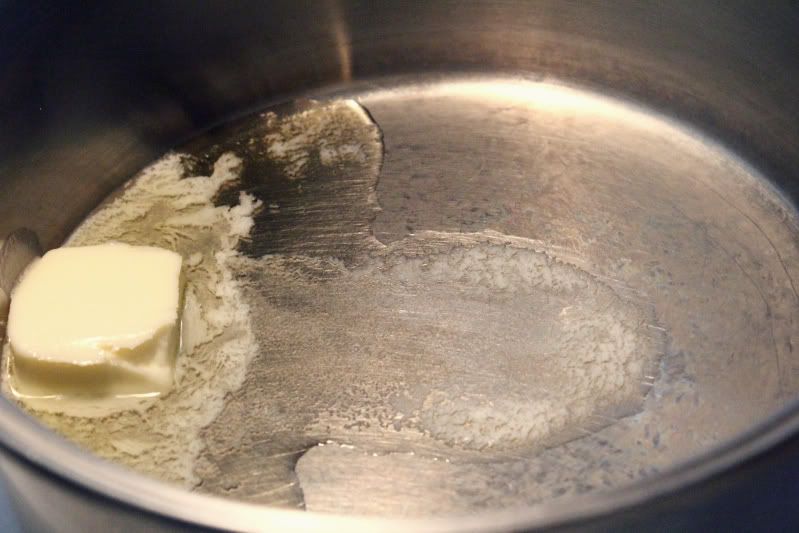 Start making a simple roux with butter and flour. I love a good roux. Best aroma ever.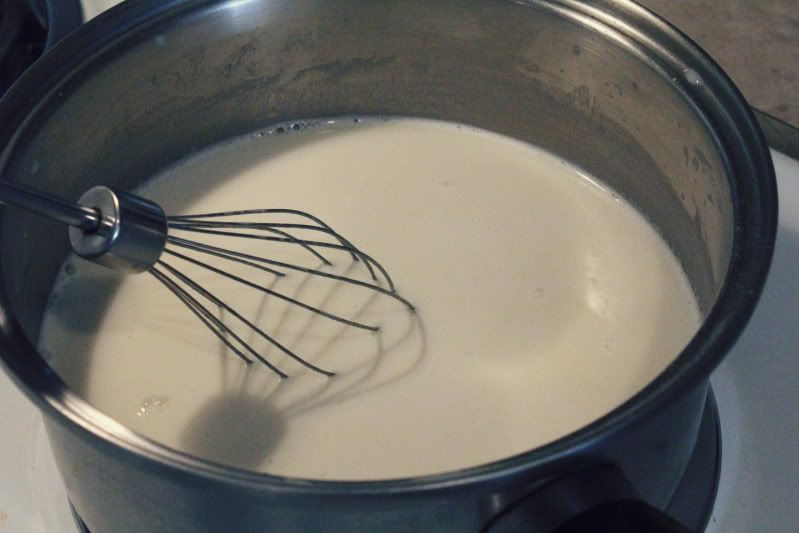 Once the flour and butter have combined and been stirred for a minute or two, add in some hot milk and slowly bring to a boil. And start stirring...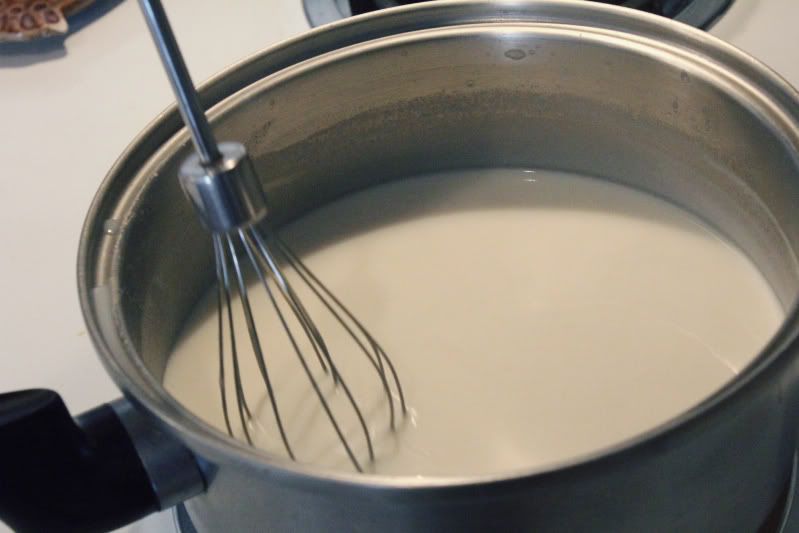 Constantly.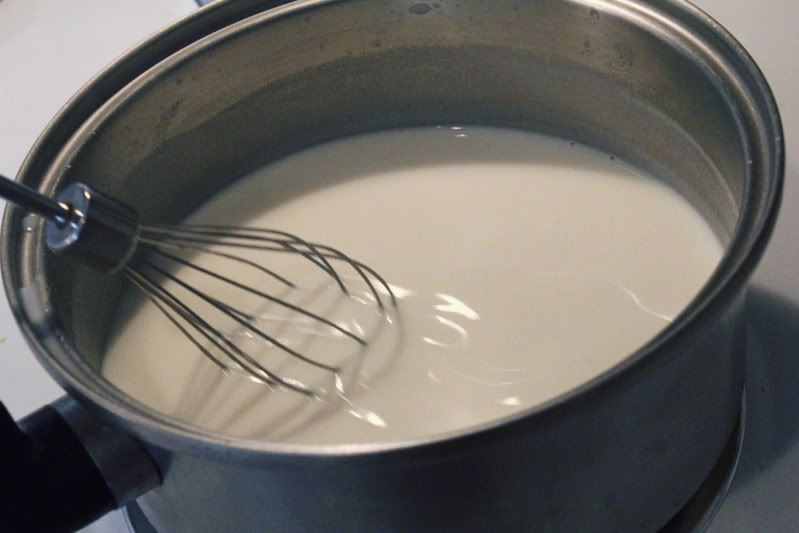 Constaaaaaantly. This seriously felt like it took forever.
But is there anything worse than burnt milk? I hate starting over. More than I hate stirring for hours (exaggeration).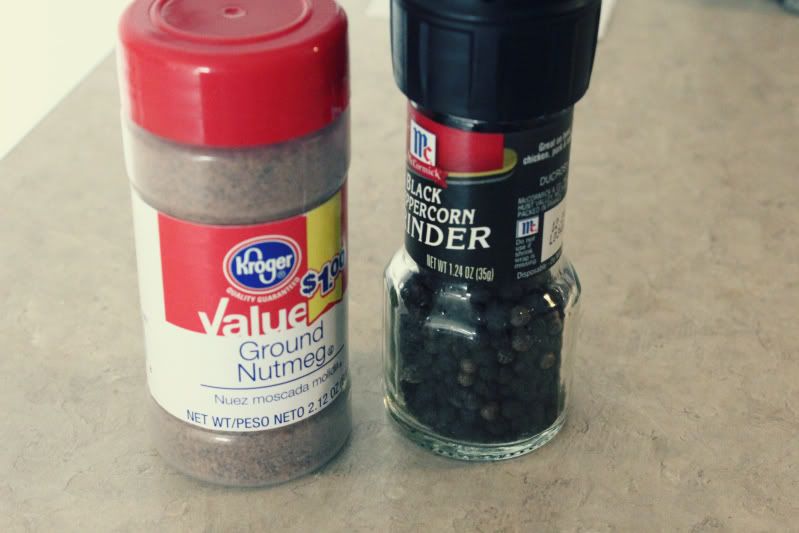 When the milk/roux mixture has boiled and thickened, add salt, pepper, and nutmeg.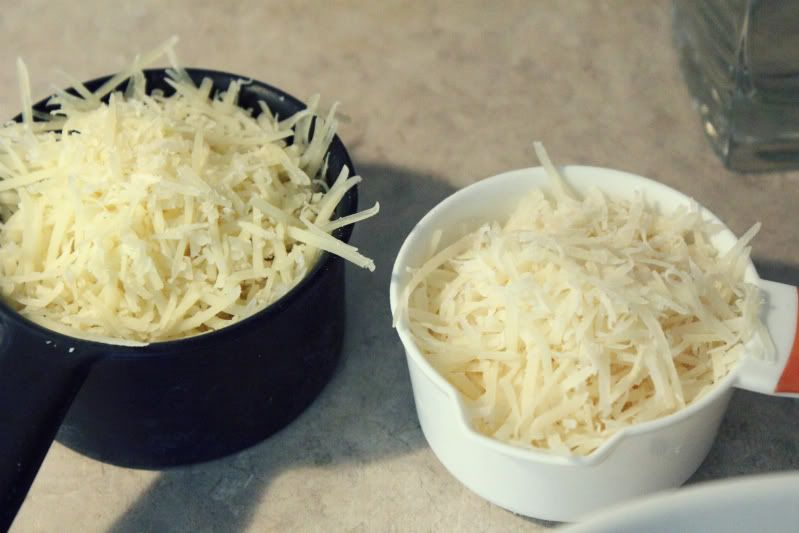 And add the cheeses. Oh, joy! Gruyere and Parmesan together. It's a happy thing.
Side note: Gruyere is the kind of cheese you have to save up for.Maybe have a fundraiser or two. Or find a store that sells it in smaller quantities (more reasonable).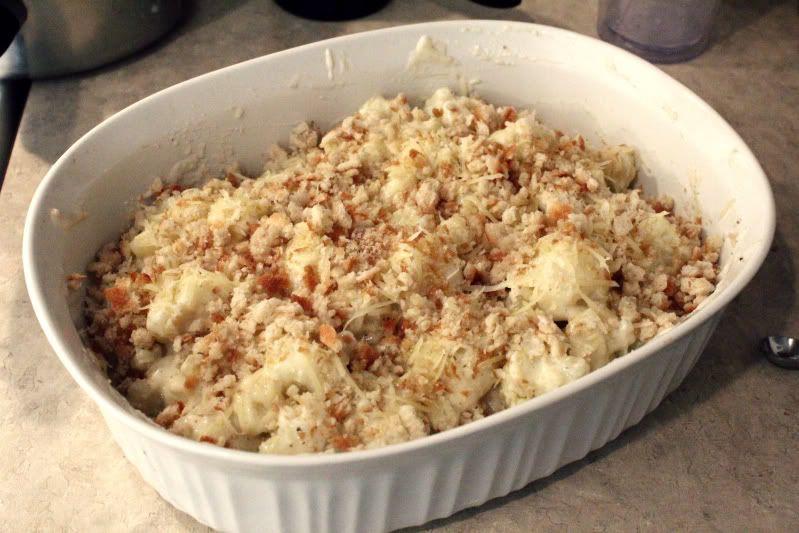 When everything is ready, pour in 1/3 of the sauce, all of the cauliflower, and then the rest of the sauce, topped with the crumbs. Stick it in the oven.
And then sit down. Or collapse. Because you deserve it after how much stirring you had to endure.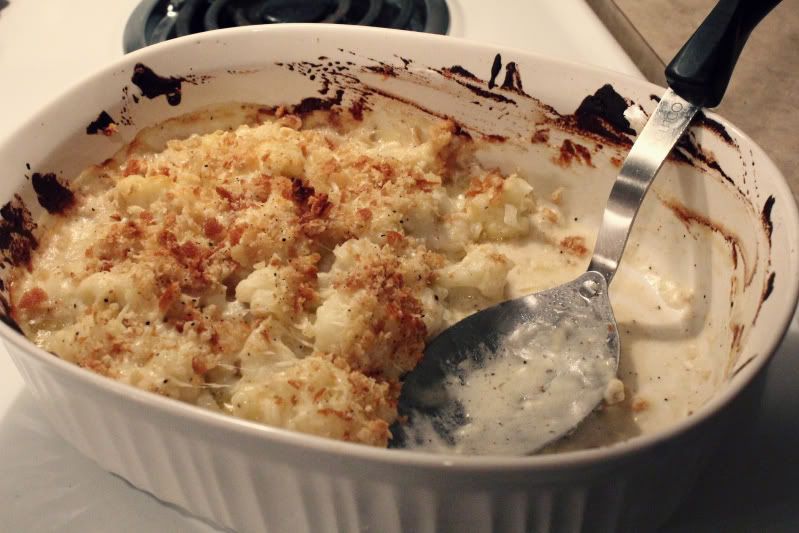 Let it rest for a few minutes (something I always like to do), and then serve it up.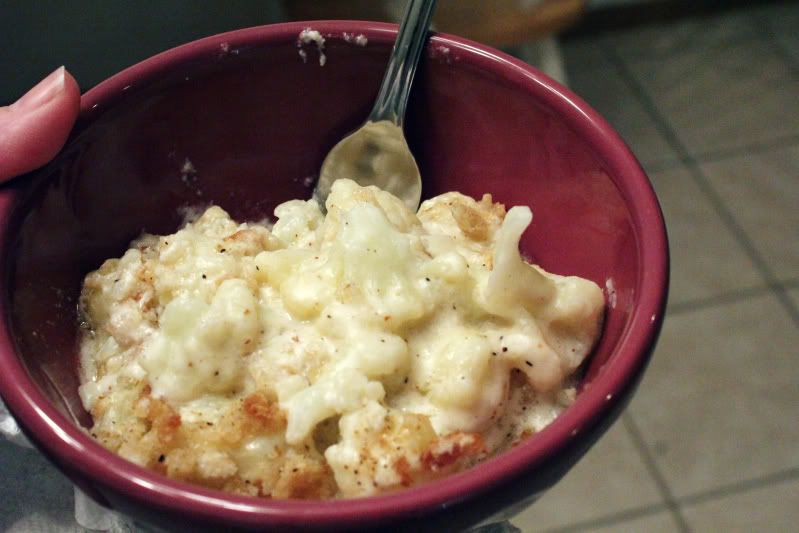 And then devour. Seriously so amazing!