This past weekend was amazing. A-mazing. A trip to St. Louis had been planned for a while; so when I heard that
NieNie
was speaking at a nearby ward building in Chesterfield, I couldn't pass up the chance to see her. Gabriel and I left early-early-early in the morning to make it to the 9:30 women's conference (yep, it was his first women's conference!). We ended up arriving an hour early (lost sleep on his part) which was actually perfect. We got great seats right near the front and waiting patiently for the wonderful Stephanie Nielson to walk in. If you don't know her story, here is a little video for introductions...
Inspiring, right? Tell me you didn't tear up at least once during that video. I have been following her very well-known blog for about a year and half now, I am hooked on the amazing influence that she is.
When she walked into the chapel with her parents, the room quieted just a bit. She was glowing. The entire time. The meeting started with the usual opening hymn and prayer, along with the video shown above. She was introduced by her mother (who read quite the loving letter from none other than President Monson himself to Stephanie). Stephanie spoke for an hour and a half, followed by a 30-minutes Q&A session with us in the audience.
I have read her story countless times on her blog. And I have watched her interviews with Oprah and The Today Show, etc. But nothing compares to
hearing her
personally speak about it. The entire room was in tears right off the bat. We just felt so much love for this woman. She is such a caring, compassionate, humble person. Her strength is so evident, especially as she tackled some more challenging questions from audience members. I really wanted to meet her afterward (I don't even know if she waited around to meet people?), but we were on a schedule and had to leave right after she spoke.
Gabriel and I were both so uplifted after the meeting. It was the perfect way to start our day in St. Louis and the early drive up was definitely worth it. And it just so happened that an old friend of mine scooted into the very same pew that we were sitting in. We have a mutual best friend and met years ago on a camping trip in New York. Seeing her again was so much fun!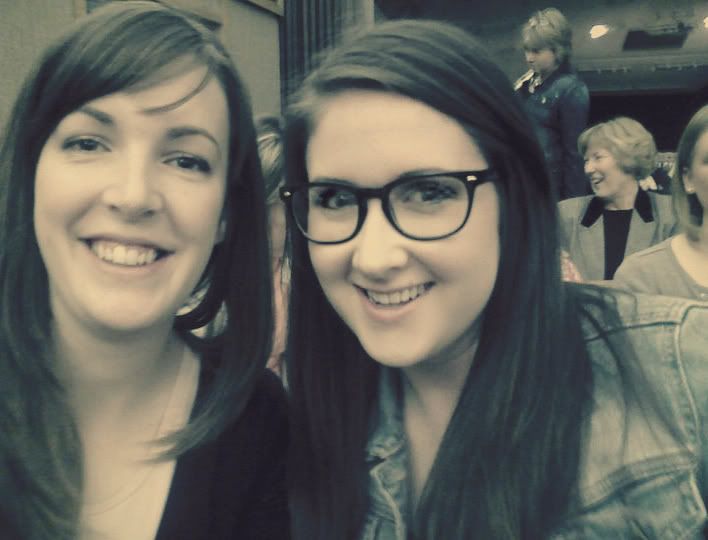 After the conference, we grabbed some lunch and headed to the temple. It is such a holy place and contains the most peace of anywhere on the earth (and that's a fact). It felt so good being there and it is always fun when weddings are happening on the grounds. I love seeing the family members scurry around the bride and groom, taking photos, and mingling with one another.
Our last stop was the Galleria Mall. This place has so many stores that I feel deprived of here in Springfield. Namely,
Anthropologie
,
H&M
,
MAC cosmetics
,
Apple
, etc. While in
Anthropologie
, I spotted the exact outfit NieNie had been wearing during the conference that morning. A cute red dress with an ivory cardigan. It made me love here that much more. Our mission was to obtain an iPod Touch. I had won an Apple gift card from the lovely
Pioneer Woman
and thought an iPod would be fun to have. And that is an understatement.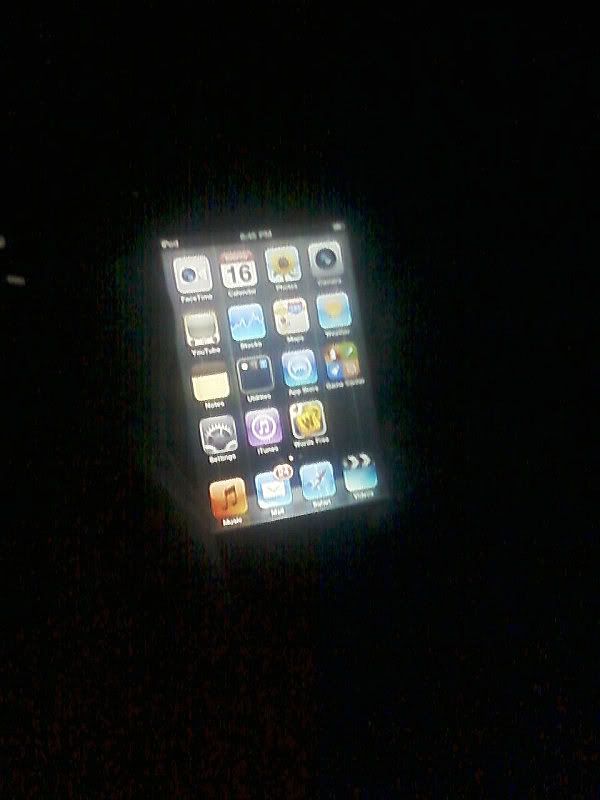 I love it. I love that it has everything except a phone. I love the photo apps. I'm obsessed with Angry Birds. However, last night's level was really hard and I guess I was getting a little too into it. According to Gabriel, "Angry Birds makes an angry Caty!"
I hope your weekend was uplifting and fulfilling. What did you end up doing with your time?