Never leave a huge, three-wick candle unattended on your coffee table.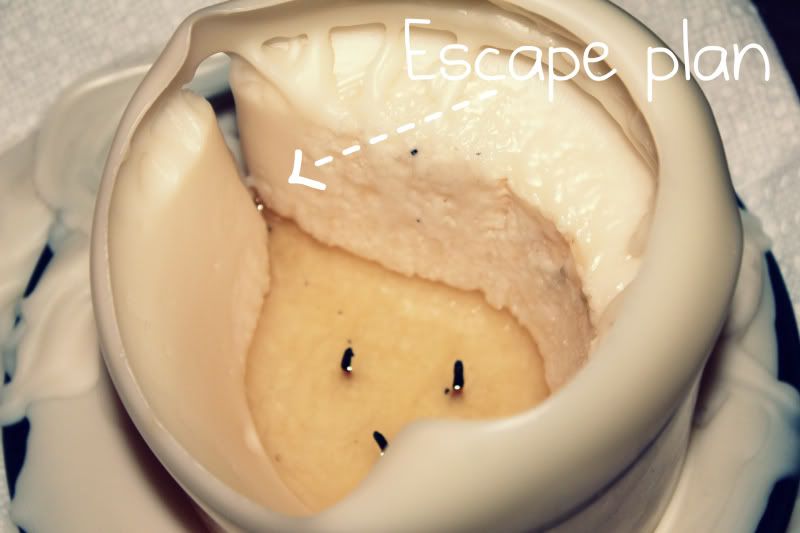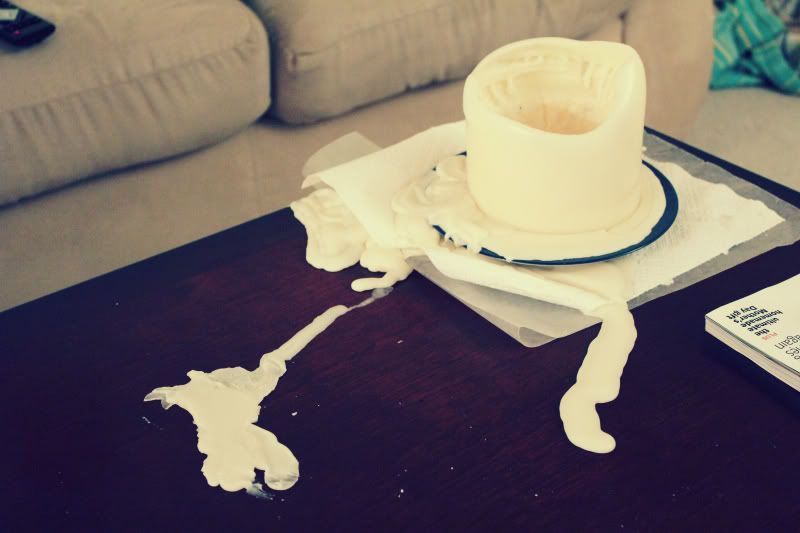 I put wax paper underneath the plate when I saw the wax was beginning to pile up. Mind you, the candle was no where near finished at this point. But about two hours later...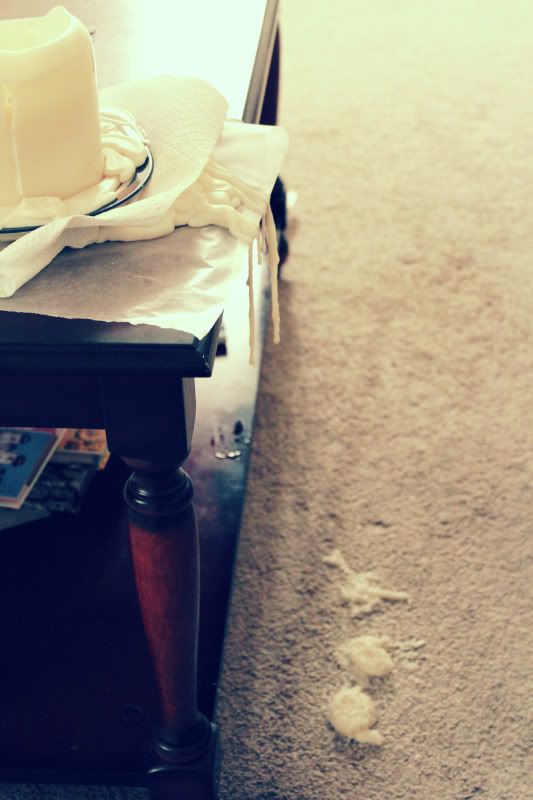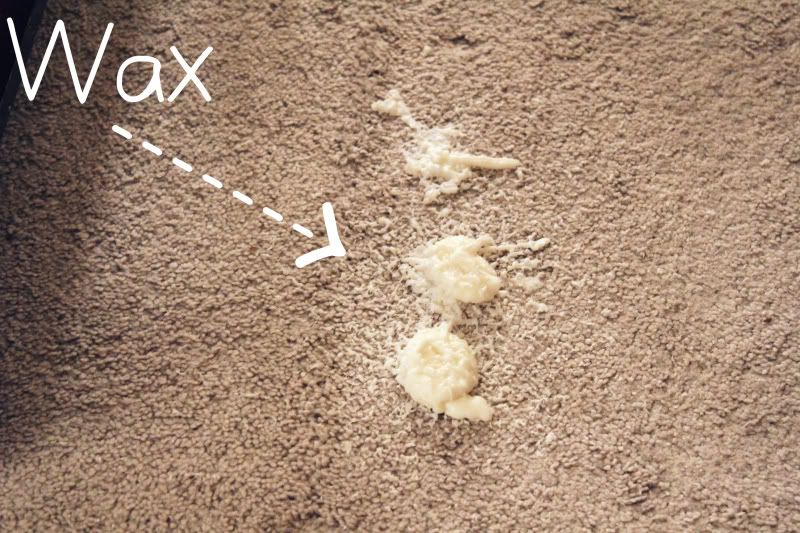 This was fun to clean up.