My new table is now cheerfully adorned with a yellow gum ball machine, yellow candlestick holders (with white taper candles), and colorful homemade felt roses in a ramekin. Seeing this every day makes me smile.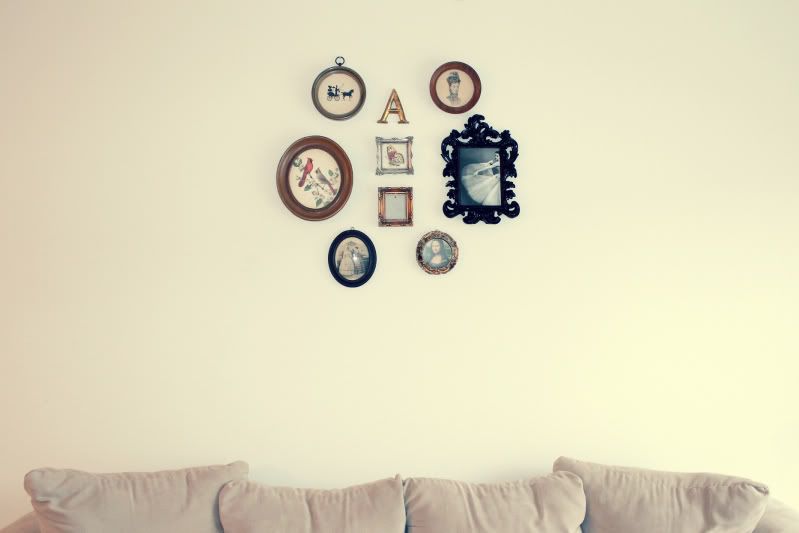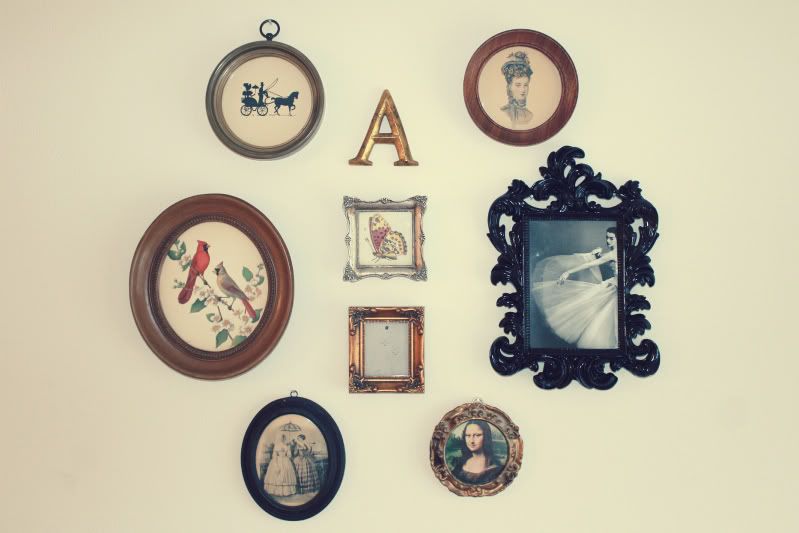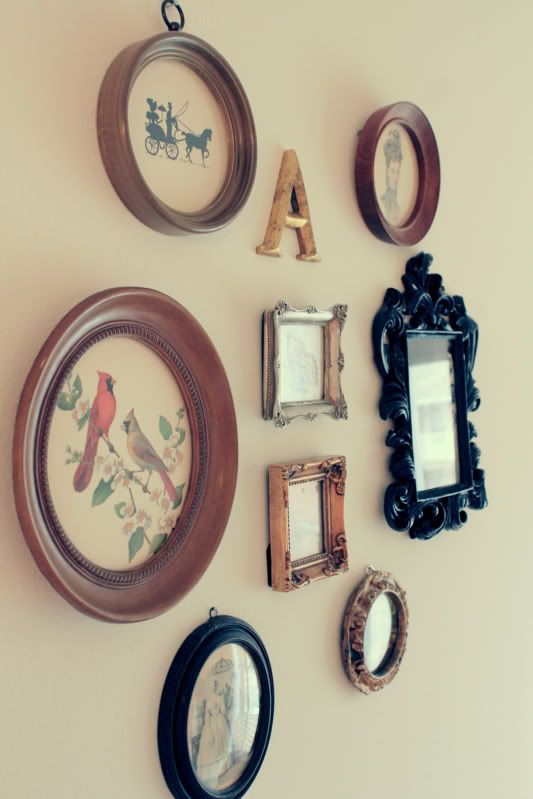 My new living room wall. It is a work in progress. But so far, I'm pretty pleased with the arrangement of my favorite photos/frames. I know one of the smaller frames is empty; I have yet to find the perfect photo for it. I was inspired by
this blogger's gallery wall
.