I love to cook. And I will be completely honest and say I am pretty good at it. I have this instinct that makes me really happy; an instinct for flavor combinations and cooking times and spices and so on. But I am only half responsible for every great meal I make, because the
reason
I have this instinct and why I have this talent has a lot to do with my mom. I know she doesn't think she is that responsible, but I beg to differ. I grew up in a home where food was a joy and the mom cooked her food with love.
Sundays are the "big meal" days. We don't have lunch and dinner; we have one huge lunch. And it is always a lunch to look forward to. Yesterday, Mom and I decided to make the famous Cheddar Chicken with a few sides. Here are a few photos for your viewing pleasure…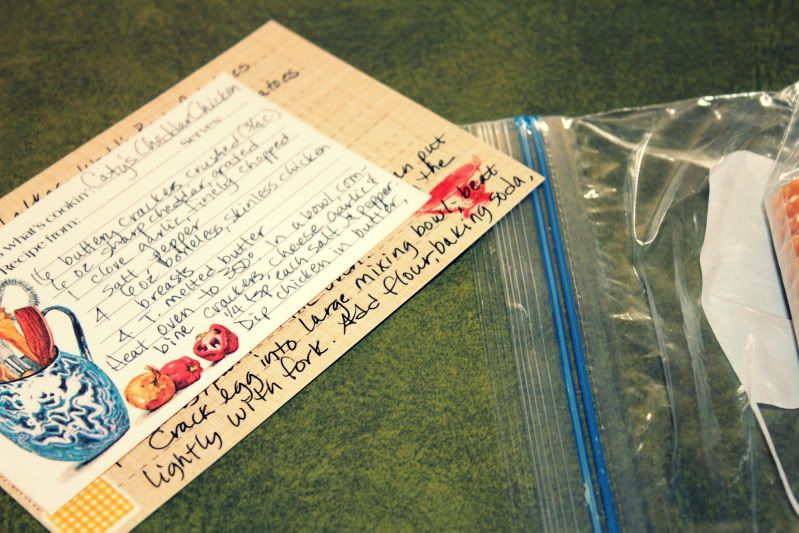 The card says "Caty's Cheddar Chicken" because I love to make it allll the time. But I found the recipe in Real Simple magazine
here
.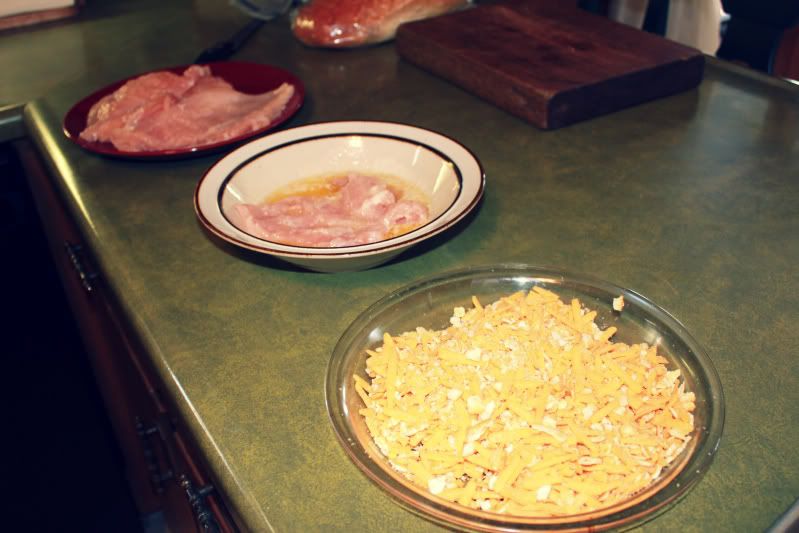 I love laying out the process all neat and order-like, like an assembly line.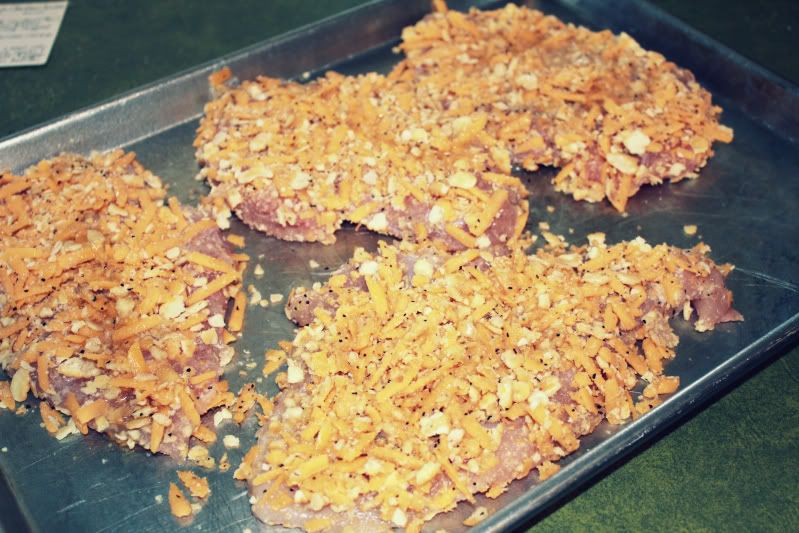 Chicken coated in butter, cheese, garlic, and crackers. Beautiful.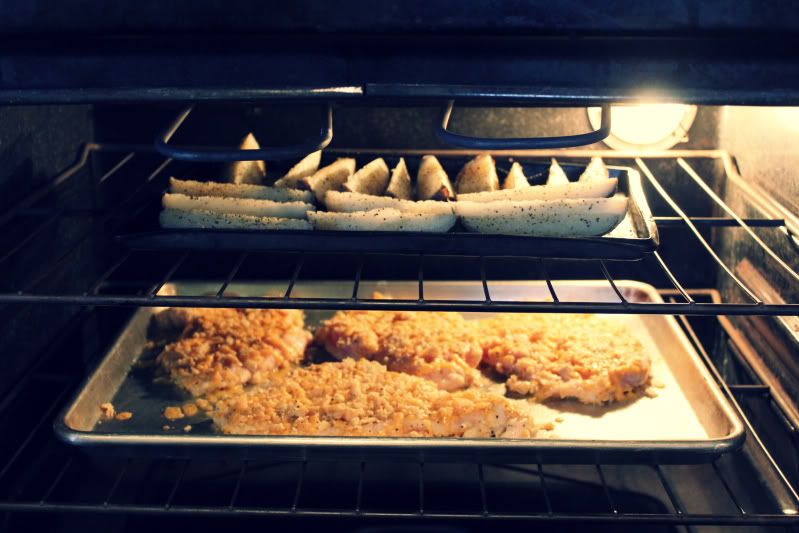 In the oven with some seasoned potato wedges.
Colors! My favorite thing about eating veggies is the color involved.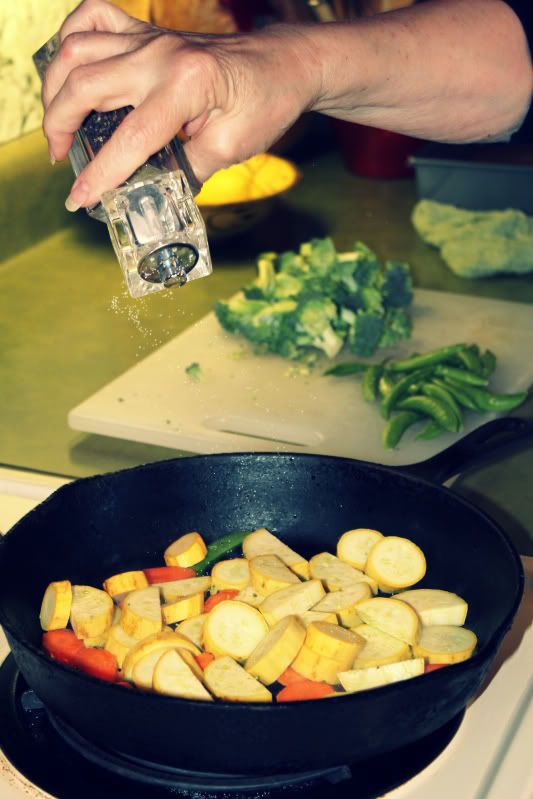 Oh, and if you are super amazing like my mom, start whipping up a chocolate cake in the midst of everything else...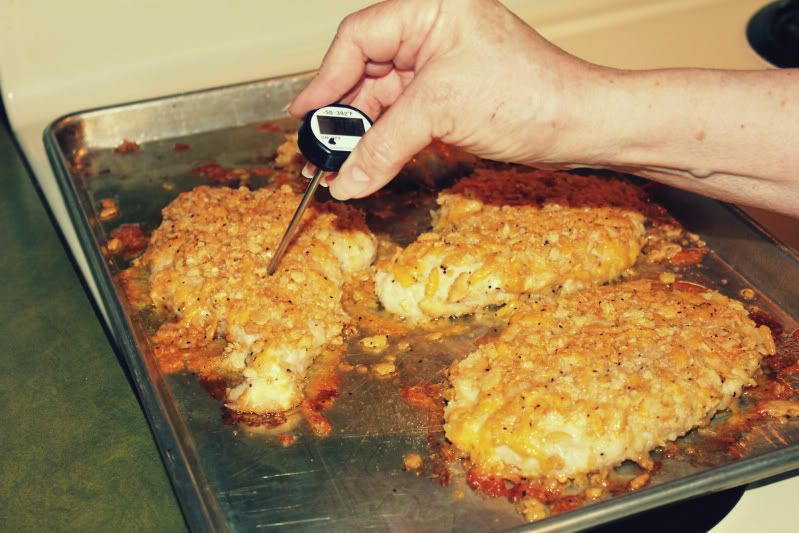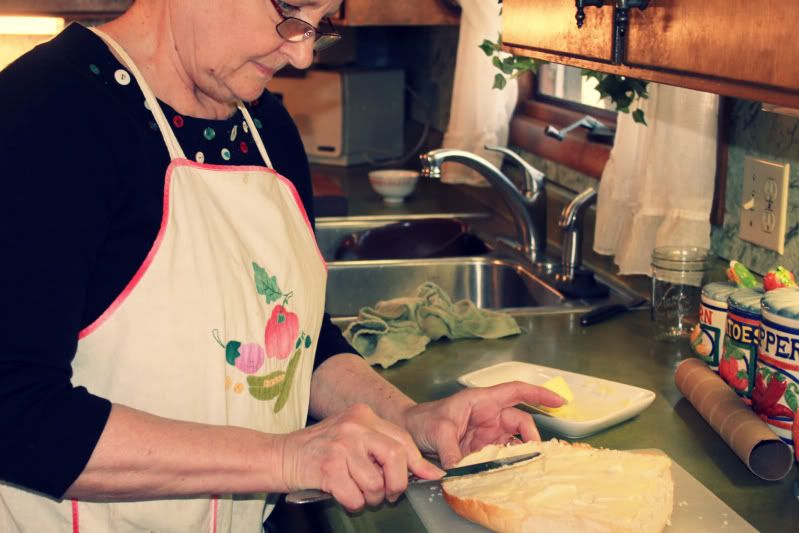 We made
"The Bread"
from Pioneer Woman. It contains a
lot
of butter. So much butter that I have never had the courage to use the suggested amount.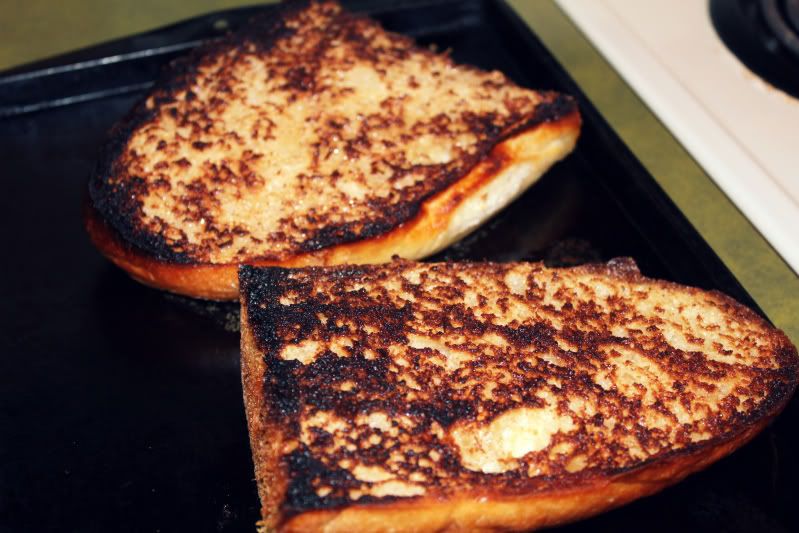 Everything is coming together.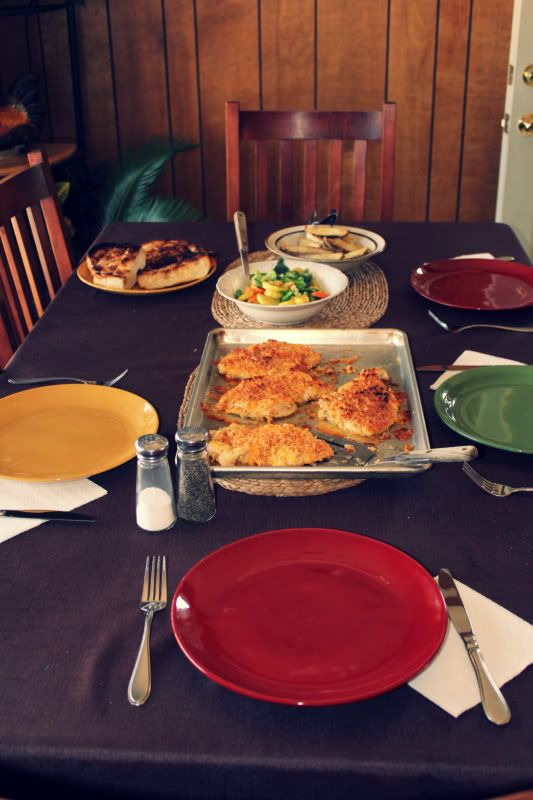 I loved this meal.