A few people have asked me to post outfits on the blog. I know that BusyBee Lauren does it (and thank goodness for it, she has great style). But I always feel weird taking photos of my outfits. Probably because I wish I dressed up more or had different items in my closet. But I make due with what I have; which is already too much. My closet is a disaster area.
Over the weekend, I tried it anyway. Usually, unless I am going to an event, my style is pretty simple. Sundays are different. I love dressing up for church meetings.
So here you go... my weekend outfits...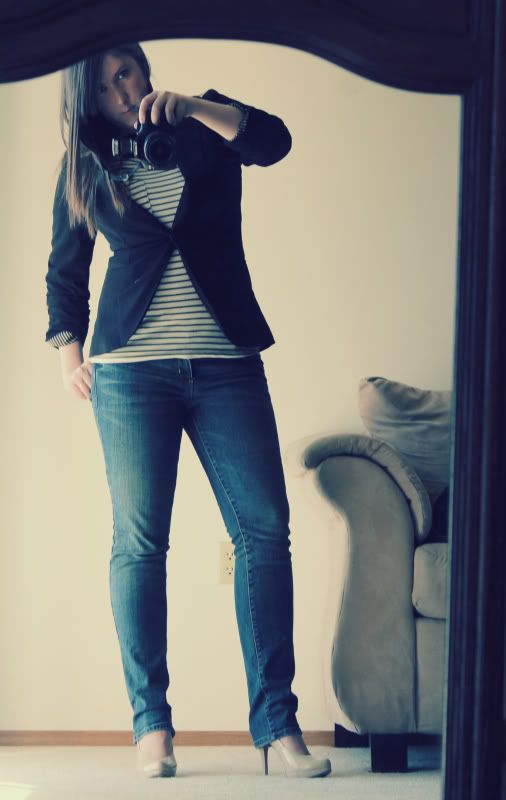 Stripes, blazer, jeans, nude heels. This is one of my favorite outfits. I probably wear my blazers more than anything else in my closet (save jeans). And I recommend every woman buy a pair of nude pumps. They go with
everything
.
Striped top: f21
Blazer: f21
Jeans: AE
Heels: Rack Room Shoes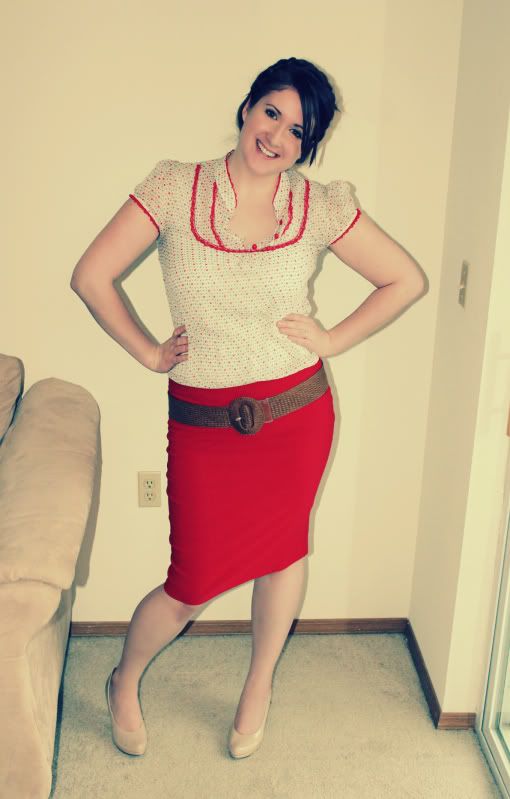 My Sunday outfit was fun to put together.
Top: f21
Skirt: Charlotte Russe
Belt: thrifted
Heels: Rack Room Shoes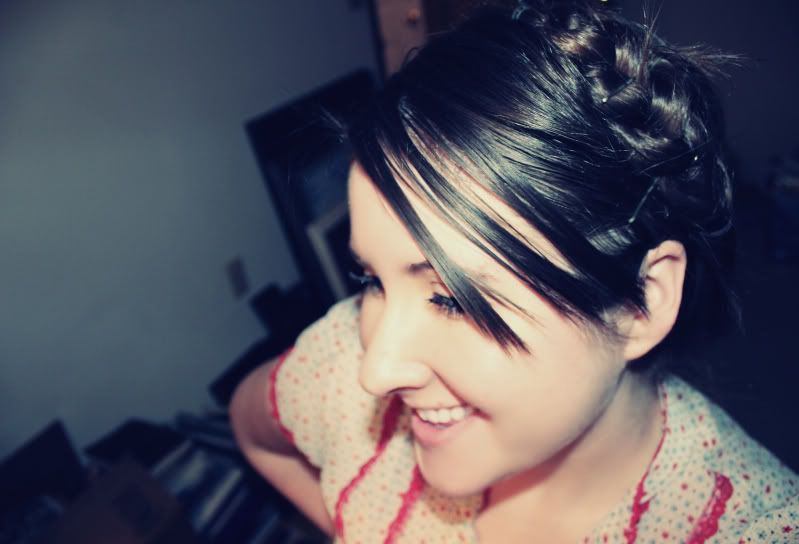 And my braids... I love my hair in braids.