Lately, I have been infatuated with oval and circle-framed photos. I find the best ones at antique malls and flea markets. I have yet to create the soon-to-be montage on my lucky office wall; but here are some puzzle pieces to be included.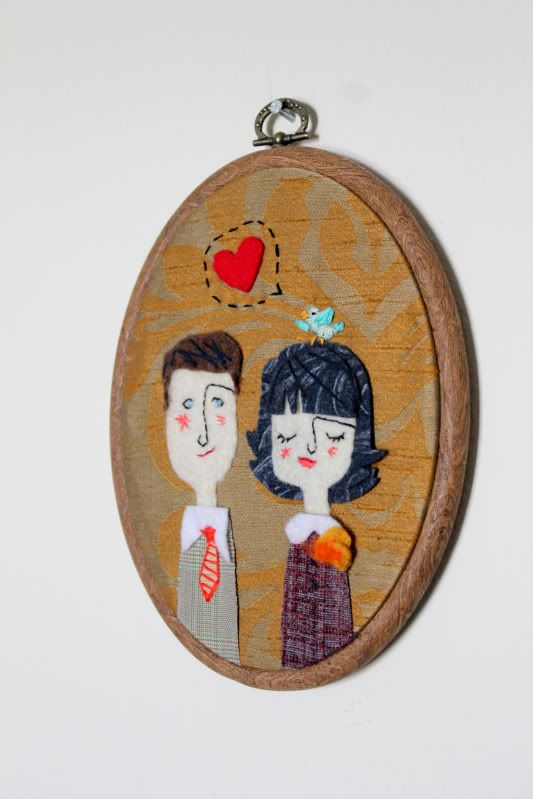 This is one of my favorite art pieces ever. It was made by the dear
Stephanie Kelly
(if you couldn't tell, it is me and Gabriel!)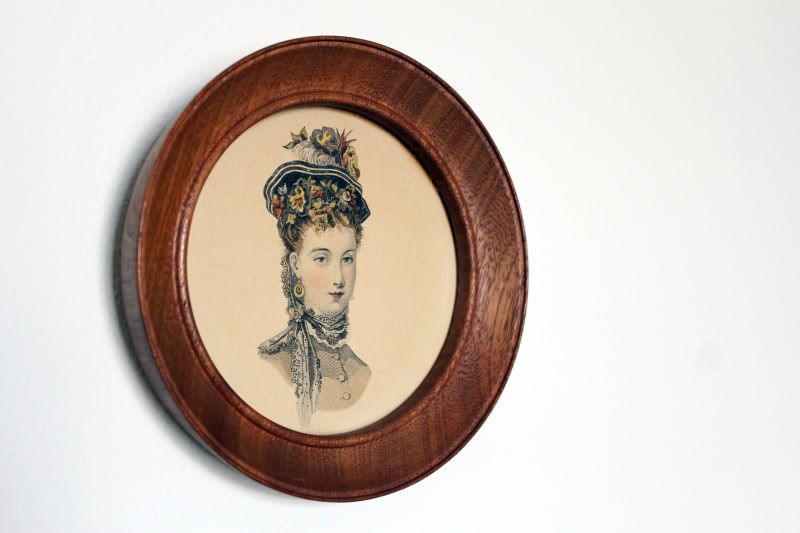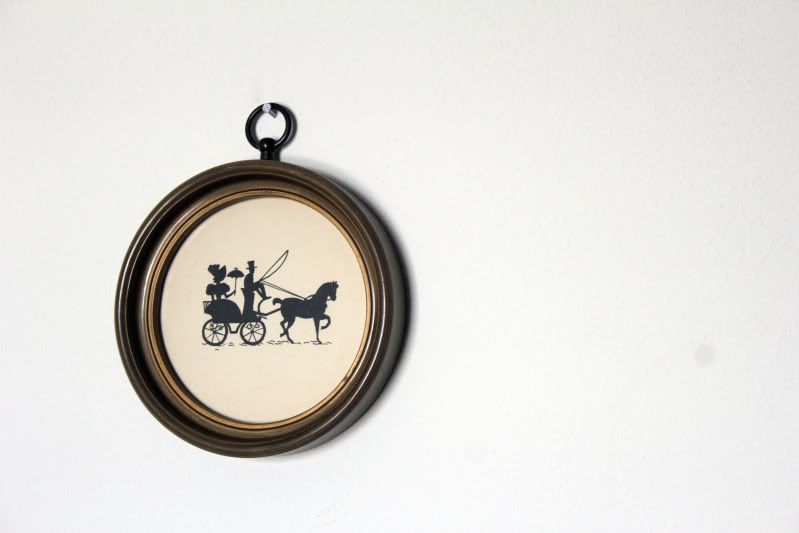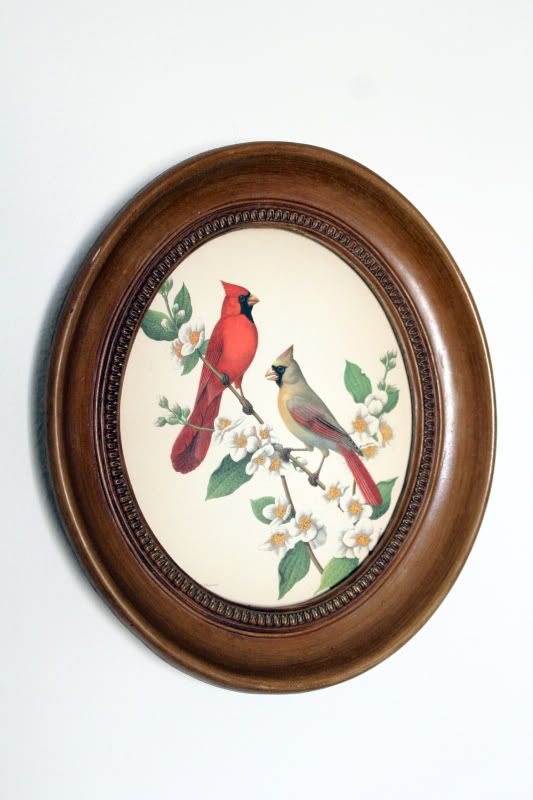 Before I start the arrangement, I think I will find a few other elements for balance: a mirror, a gold square-shaped frame, etc. I will definitely take photos when it is finished!