andI found these precious cake stands on the blog
You Are My Fave
, which led me to the original post at
Bee in our Bonnet
, which posted a tutorial on how to make them.
When I saw them, I fell in love. And I had to give it a shot...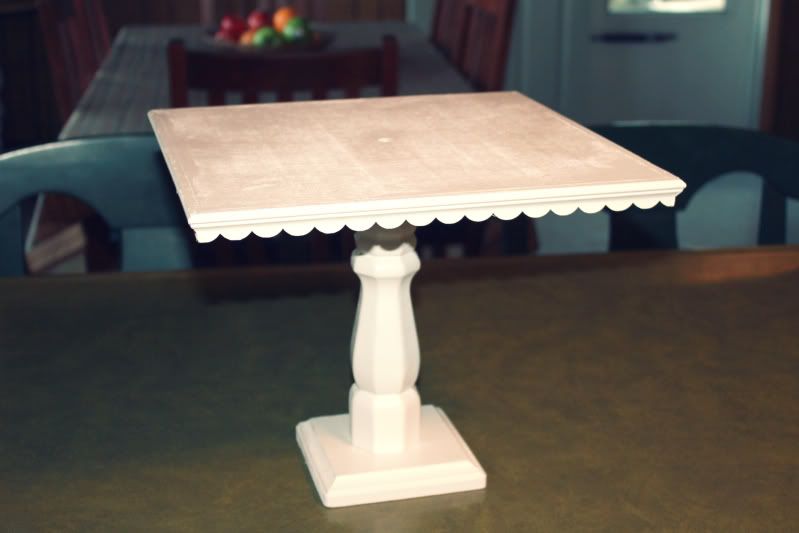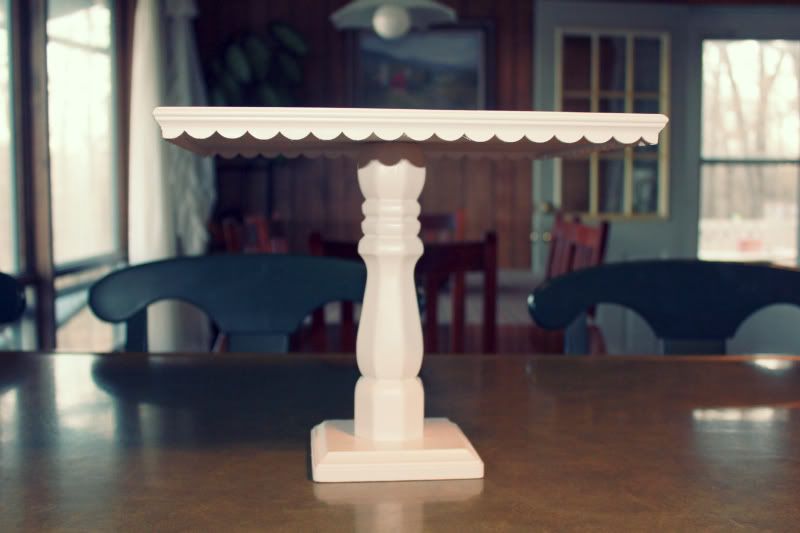 The finished product turned out pretty well! The top board is bigger than I wanted, so I may get a smaller cut of plywood and use it instead. One of my favorite things about this cake stand is that you can disassemble it. Just unscrew the top from the base and it is easy to store.
It was super easy to make! And once I finish the smaller stand I am making, I will probably put something cute on top and use it as a table center piece or a pedestal for candles.