Living in the Ozarks, you kind of get used to meteorological disappointment. Missouri weather is known for it's unpredictability and every time a weather person says it will be snowing/icing the next day, skepticism rolls through the area. But yesterday was a little different. All the weather people (from our local KY3 to the worldwide CNN) were saying this snow storm would be of historic proportions. So I went to the grocery store to stock up on some candles, water, and other necessities. Wal-mart was out of eggs. And it was busier than it was on Christmas Eve. People were taking it seriously because people remember the 2007 Ice Storm; Power was out for a week at least. Inches of ice (literally) covered everything. Trees couldn't handle that kind of weight, so they snapped. It looked like a war zone all over town, with limbs thrown everywhere and whole trees laying across the roads. Anyway, it was bad. And that is what everyone at Wal-mart was remembering last night.
Luckily, we have power (obviously). And there isn't so much ice as there is snow. That is a blessing and a half. The ice here is deadly. Every time I look out my window, the flakes get larger and more prominent, floating in the sky as strong gusts of wind blow snowdrift over the cars. The footprints that were made 30 minutes ago are long gone, covered fresh. As I see my neighbors walk in and out of the parking lot, I see the level getting progressively higher. At 10 am, it was halfway up their shoes. Now, an hour later, it is up to their ankles. Thank goodness I have my yellow rain boots.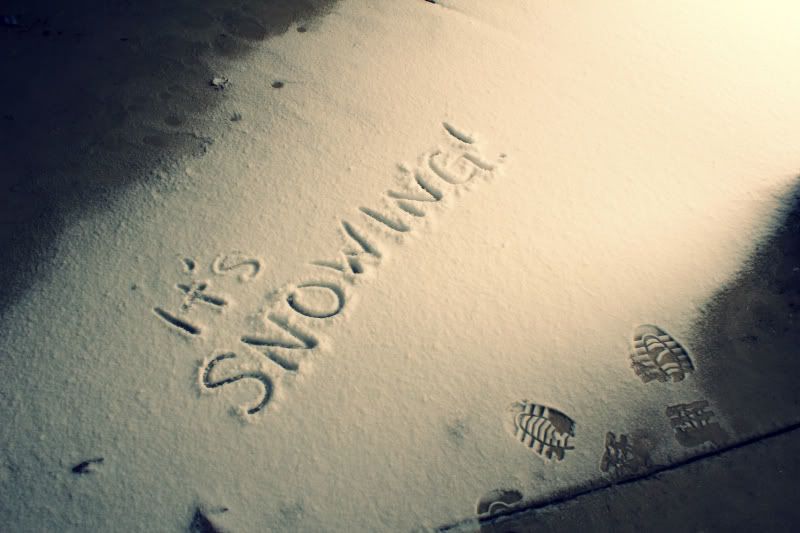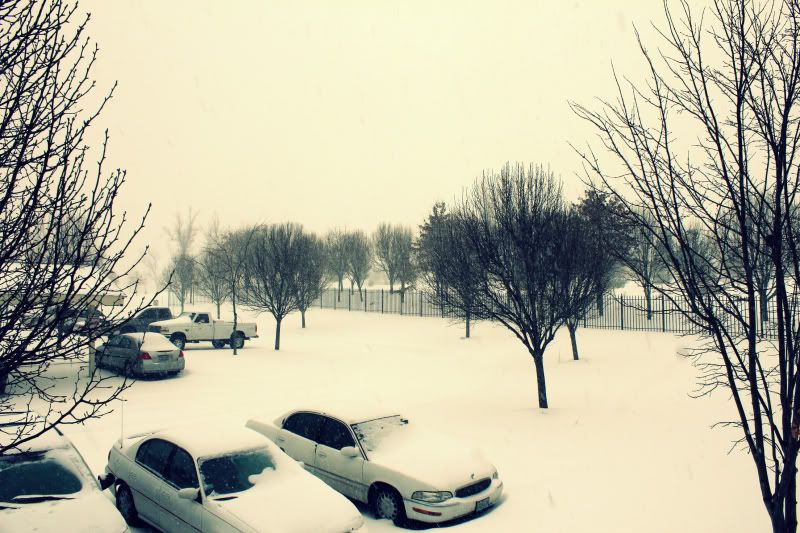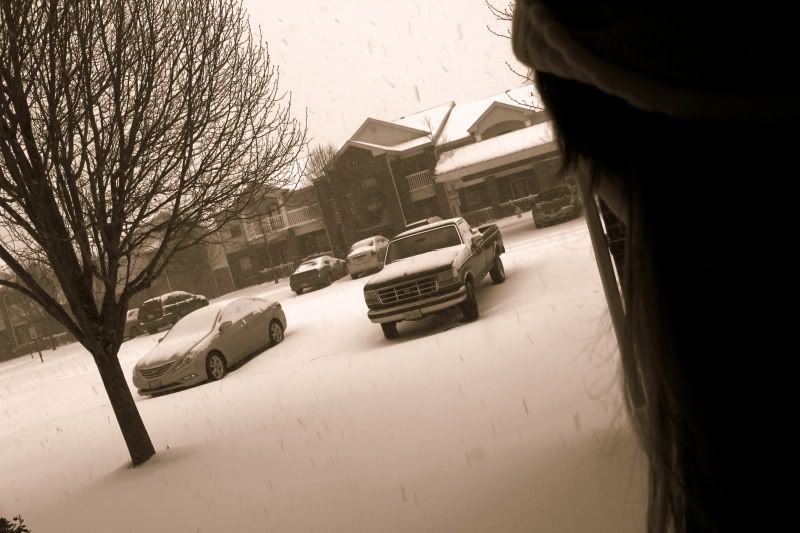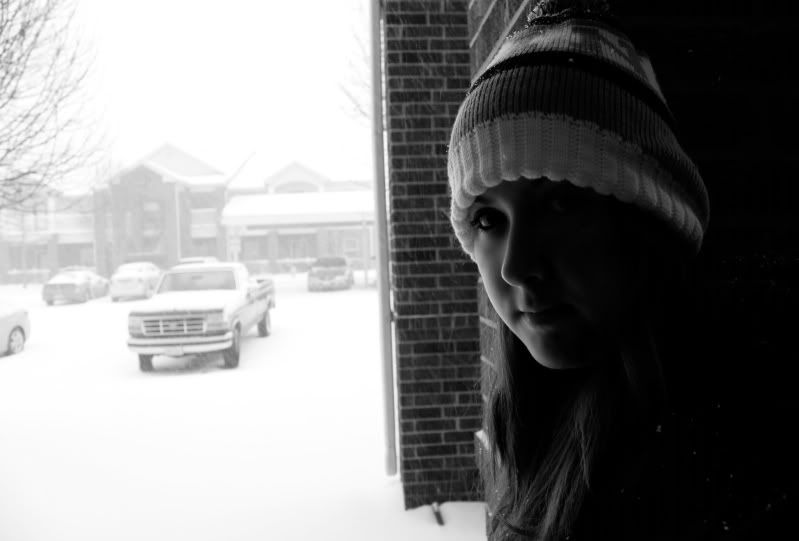 Gabriel and me playing in the blizzard...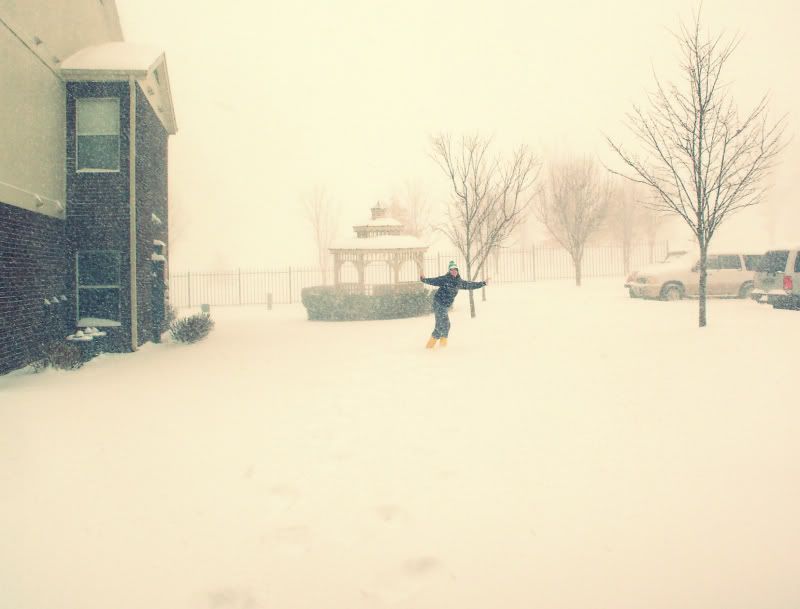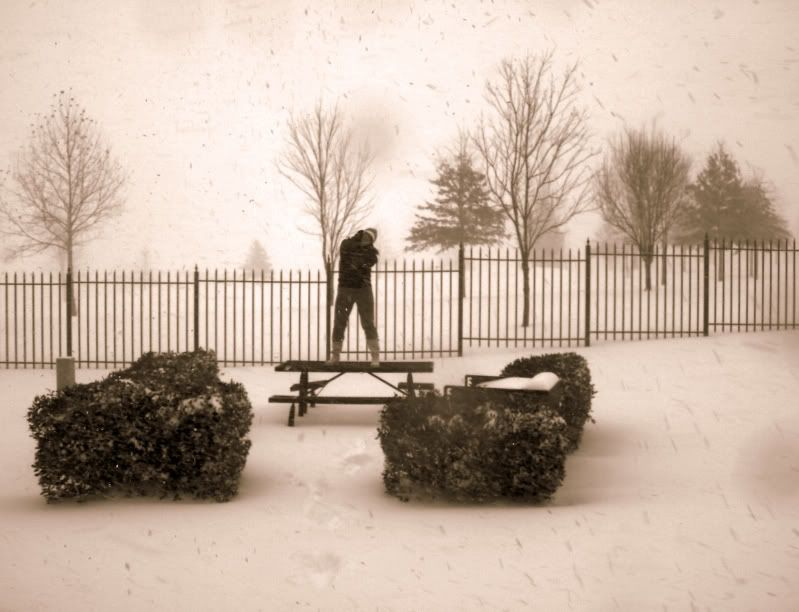 We tried making it to our mailbox. It didn't happen.
Besides, if our mailmen are making it through this weather, they deserve some sort of medal.
Happy Snow Day!