My teeth hate popcorn. Or rather popcorn hates my teeth. One of my biggest pet peeves is getting kernels stuck in my teeth and gums. I just can't stand it. So imagine my excitement when I saw my mom had made caramel popcorn sans popcorn. What?!
Yeah. I made it tonight. Check it out. It's awesome.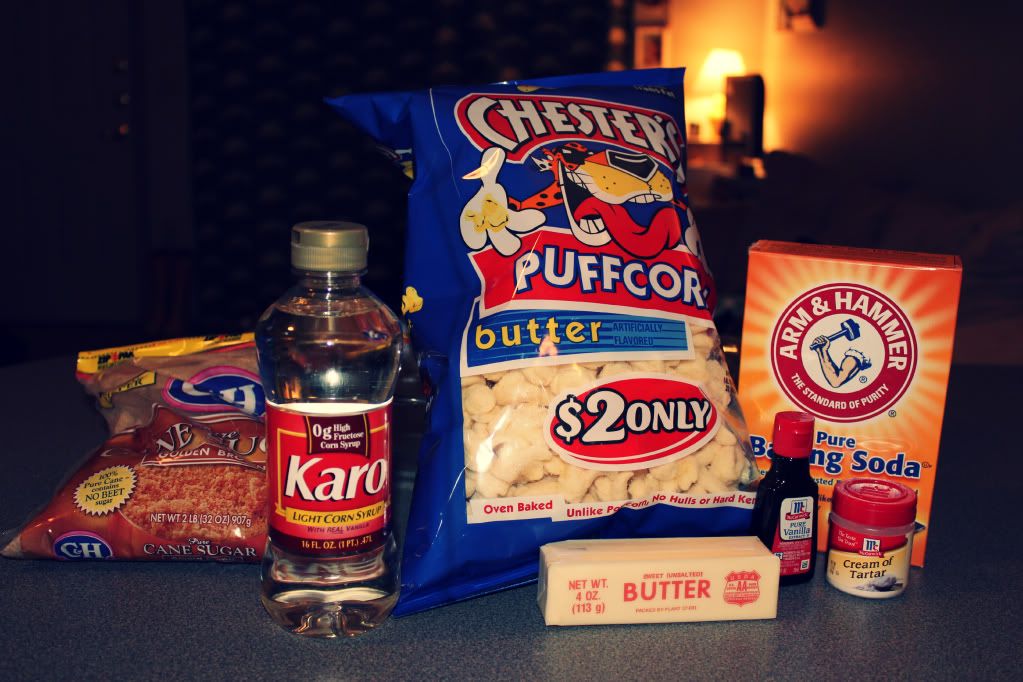 The ingredients. And the genius part: Using butter-flavored puff-corn instead of popcorn.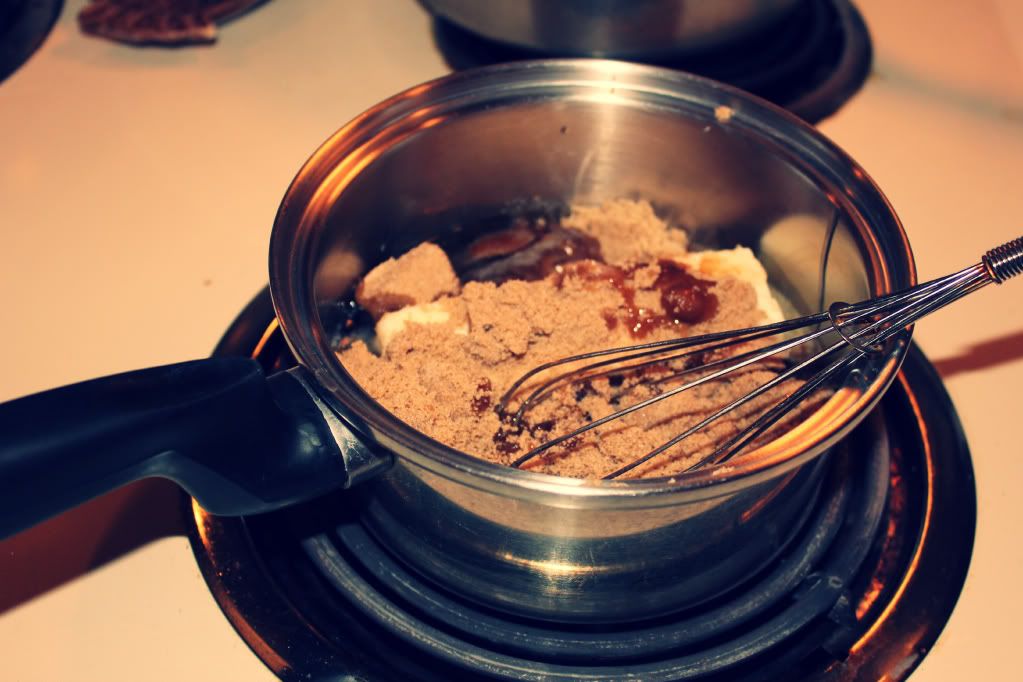 Combine the butter, brown sugar, karo syrup, and vanilla in a sauce pan.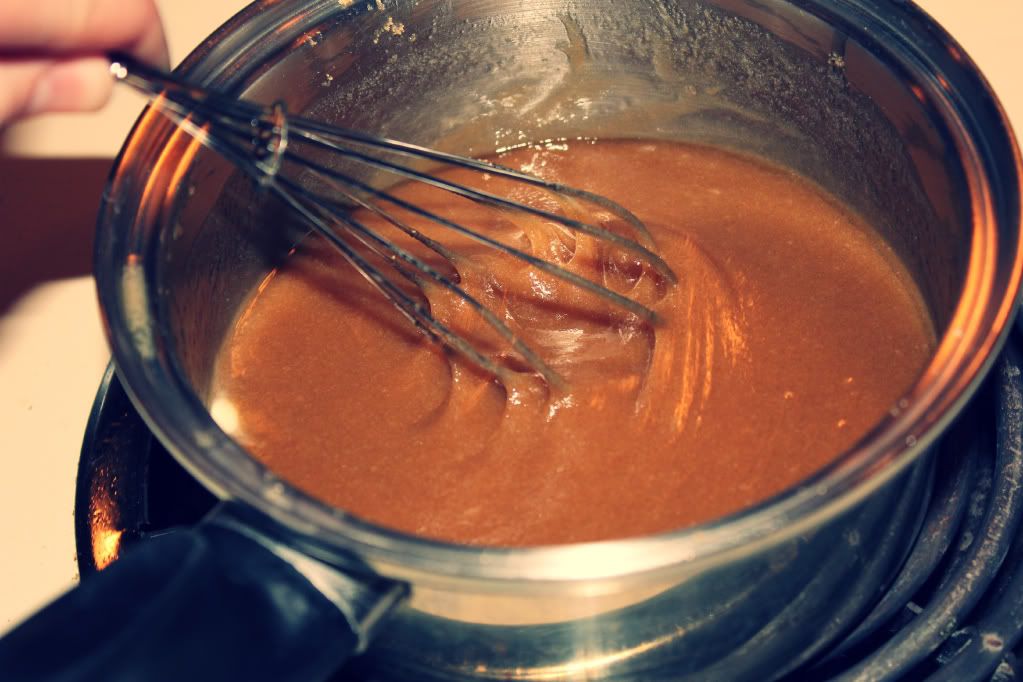 Stir all of the ingredients when the butter is all melted.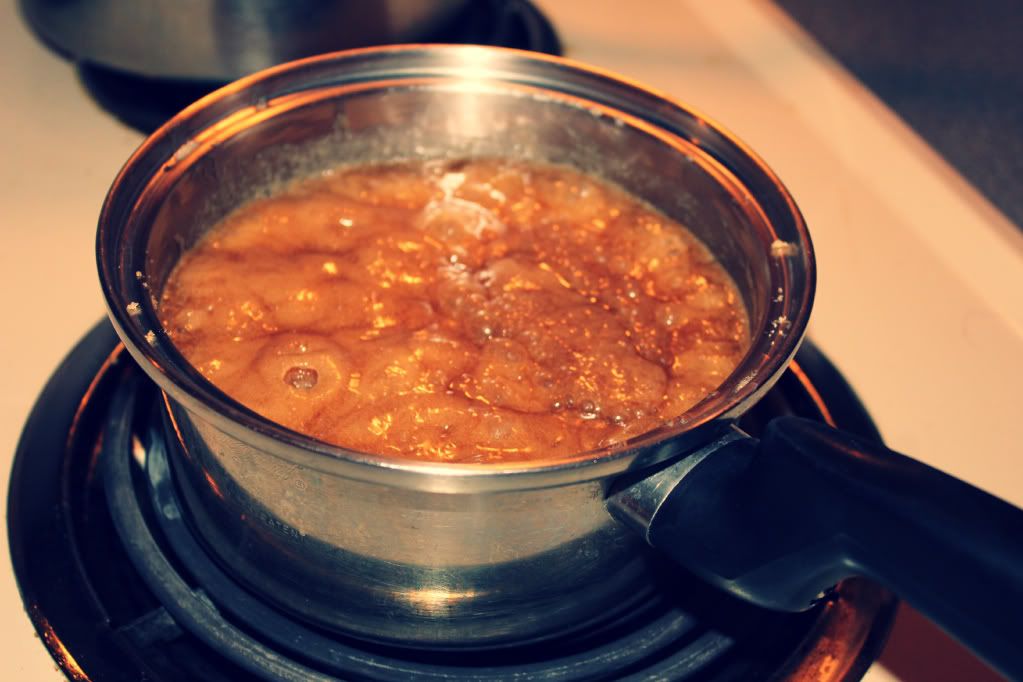 And bring it to a boil. After it has boiled for about five minutes, add a little cornstarch and cream of tartar. Stir to combine.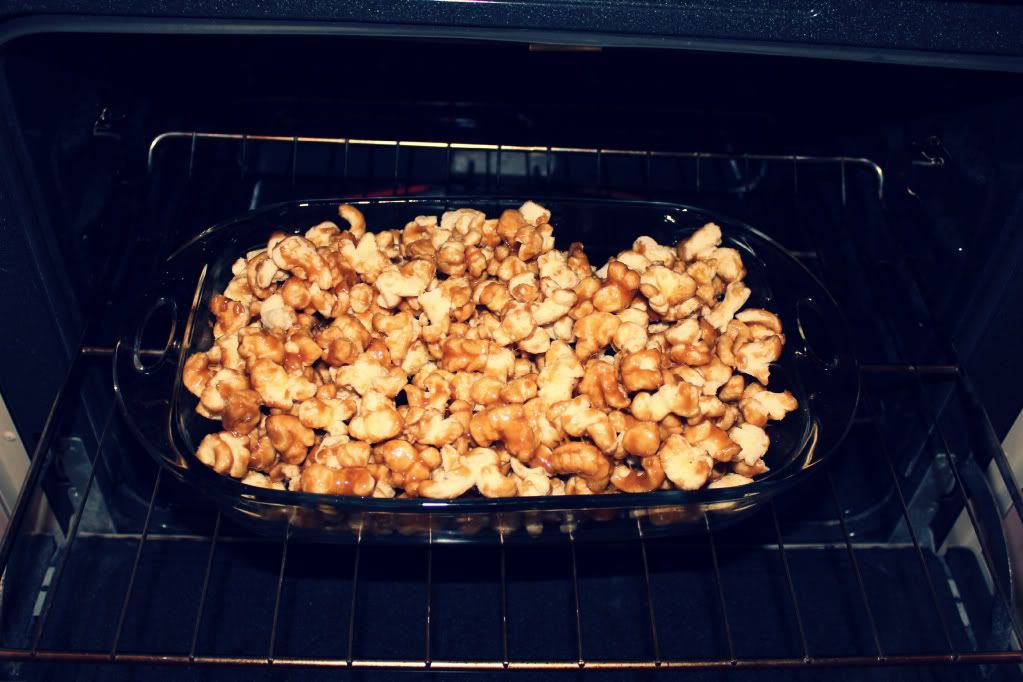 Put the popcorn onto a cookie sheet or large pan; bake it at 200 degrees for about an hour (stirring every 15 minutes).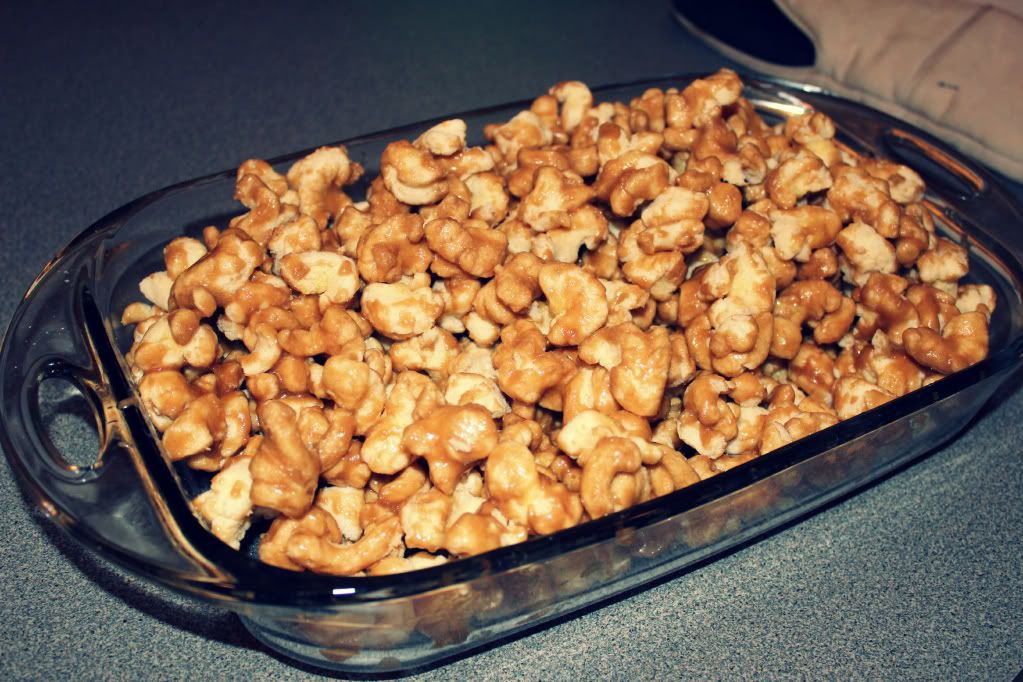 Take the pan out of the oven and pour the caramel corn onto wax paper to cool.
And enjoy! It is sooo yummy. And no annoying husks or kernels to bring it down!
Thank you, Mom, for making my life better. :)
Full Recipe for two big bags of puff corn...
2 cups brown sugar
Preheat oven to 200 degrees.
Combine all ingredients and bring to a boil. Boil for five minutes. Remove from heat and add 1/2 teaspoon baking soda and pinch of cream of tartar. Stir to combine.
Stir into corn, mix well in a bowl. Bake for one hour on a cookie sheet or pan. Stir every 15 minutes.
Pour out of pan onto wax paper to cool and harden (optional).