I don't host them, ever. But in my head, the ones I would host are fabulous and fun.
And the decor might be inspired by one of these lovely gatherings...
[ craft paper and white flowers
with radioactive pink accents ]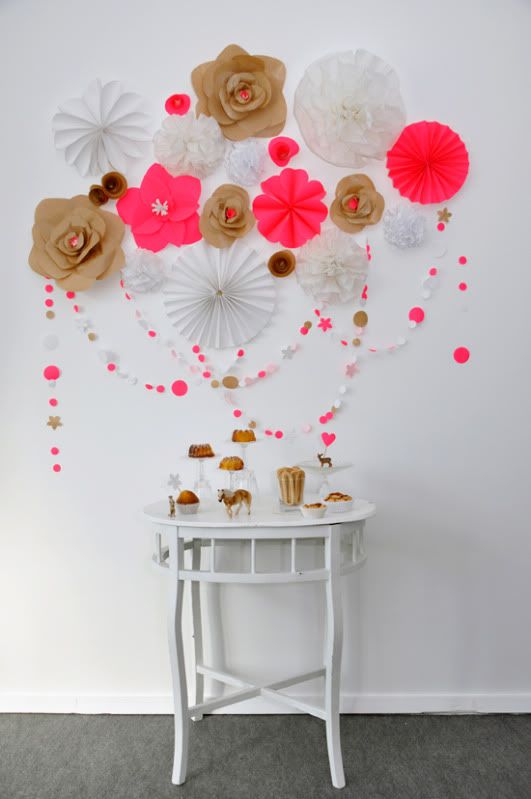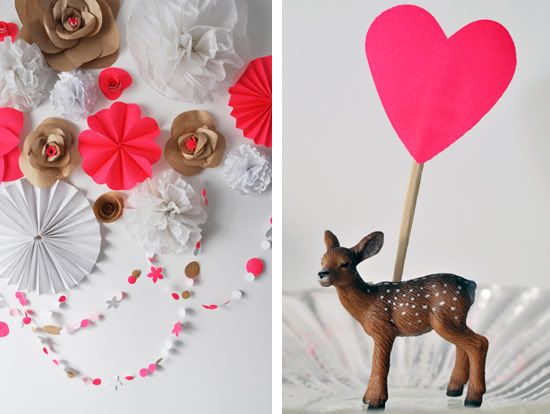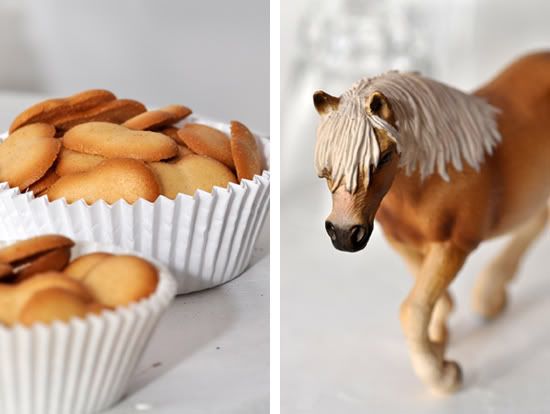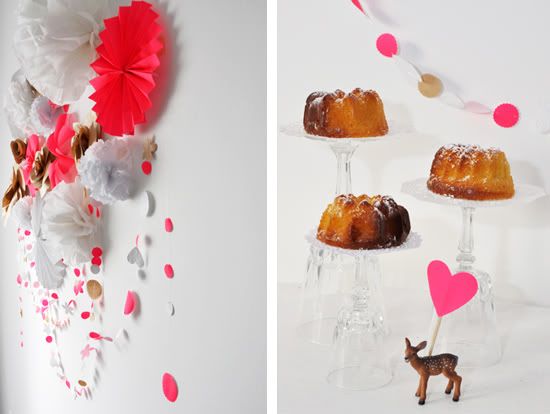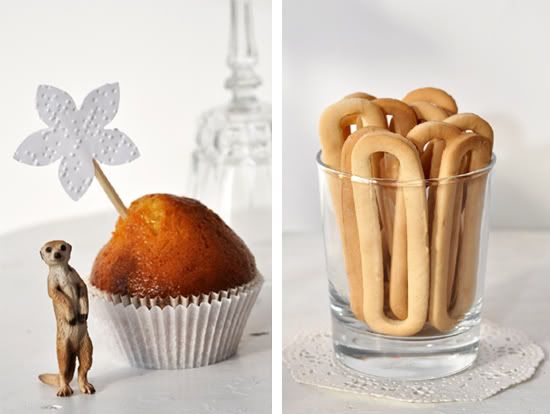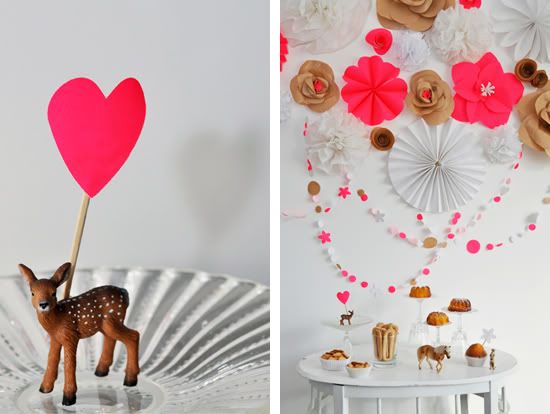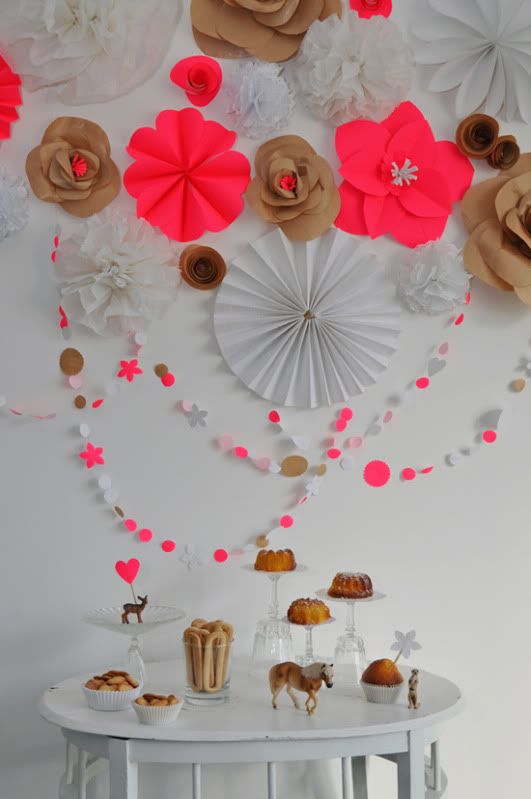 [ parisian party for baby's first birthday! ]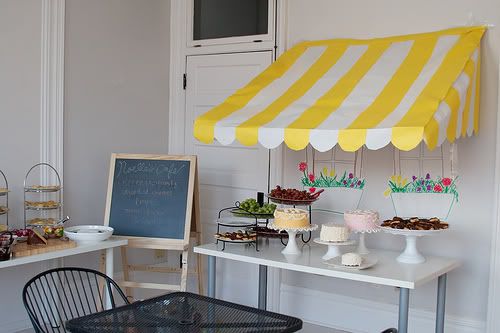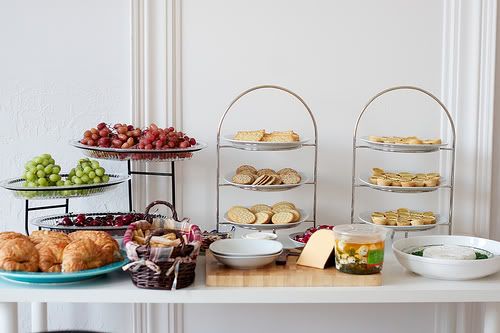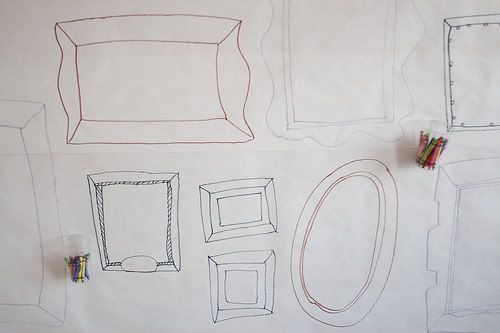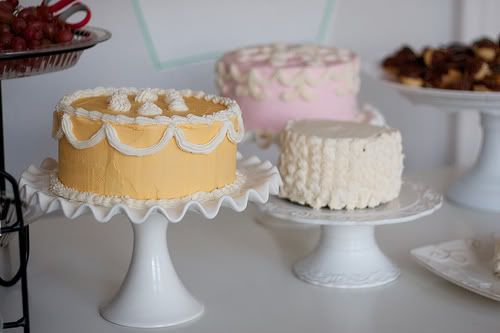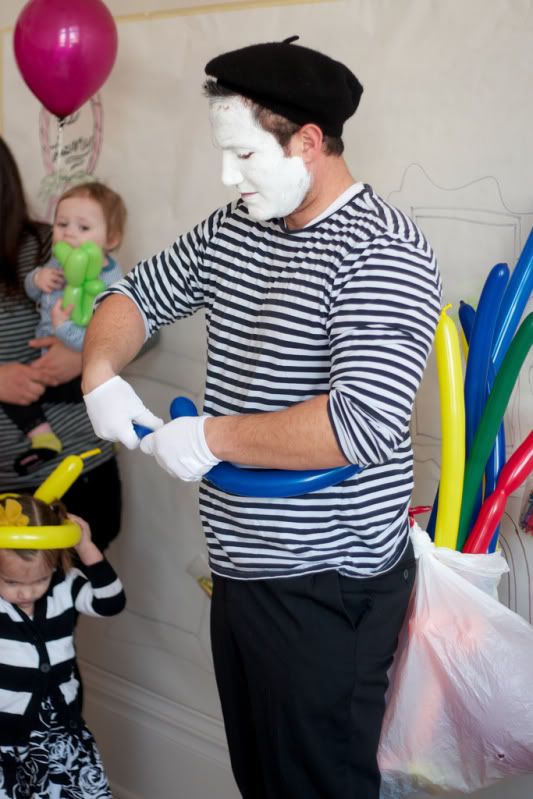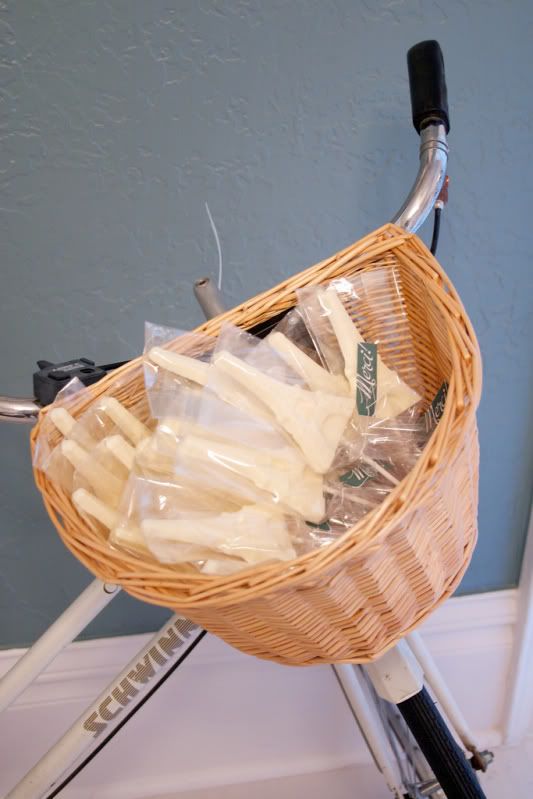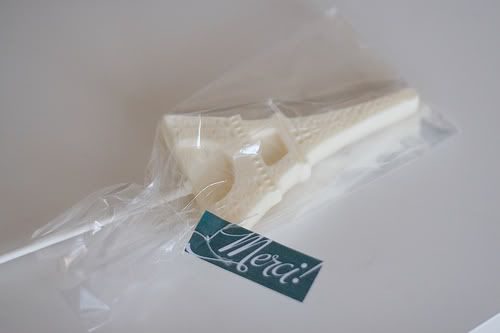 [source]
When I live in a place that has more than two rooms , I will make the goal to host little parties for family and friends. And we will have wonderful conversations about happy things.
Have you ever hosted a party with a theme or specific color-scheme?