If you have never watched
Worst Cooks in America
on the Food Network Channel, you should. It's hilarious. It even brings tears to my eyes when the contestants get emotional about how their lives have been harder because they cannot cook. I think it was in the second episode that the chefs/judges had them make
Herbed Pork with Sundried Tomato Butter and Asparagus
. It looked amazing. So I decided to make it myself (hoping mine would turn out better than some of the contestants'...).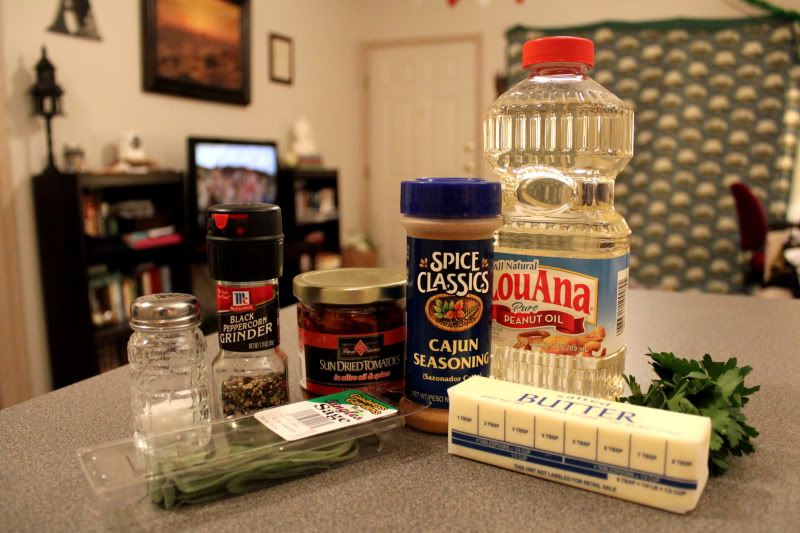 The ingredients. I was kind of a slacker. I didn't have any grapeseed oil, so I used peanut oil instead (a good substitute for cooking meat). And I couldn't find fresh thyme
anywhere
. I just left it out... sadly.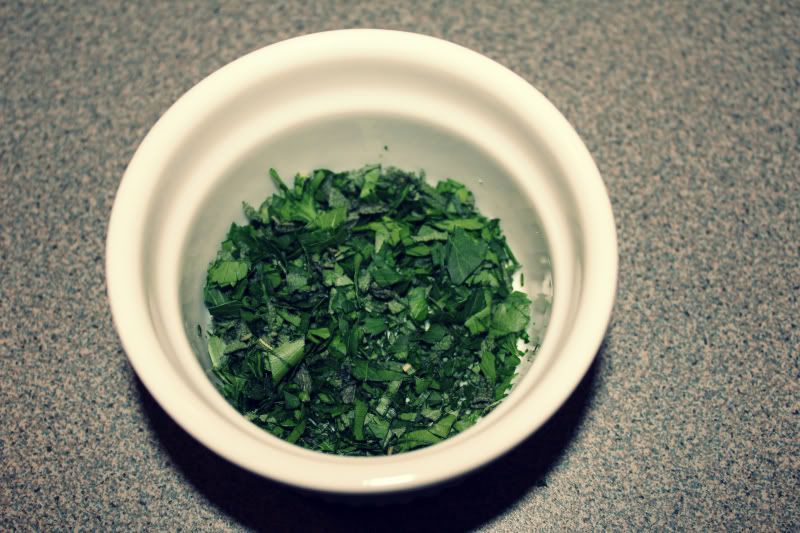 Get your fresh herbs chopped up real fine-like. I suppose you could use dried parsely and sage, but
trust
me, fresh herbs always taste
so much
better in any and all dishes! Also throw some salt and cajun seasoning in there.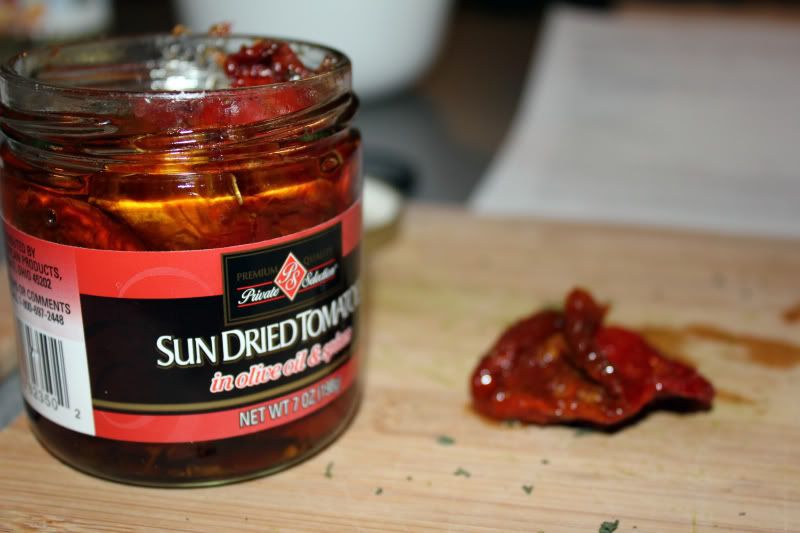 Then finely chop up a few sundried tomatos (in oil).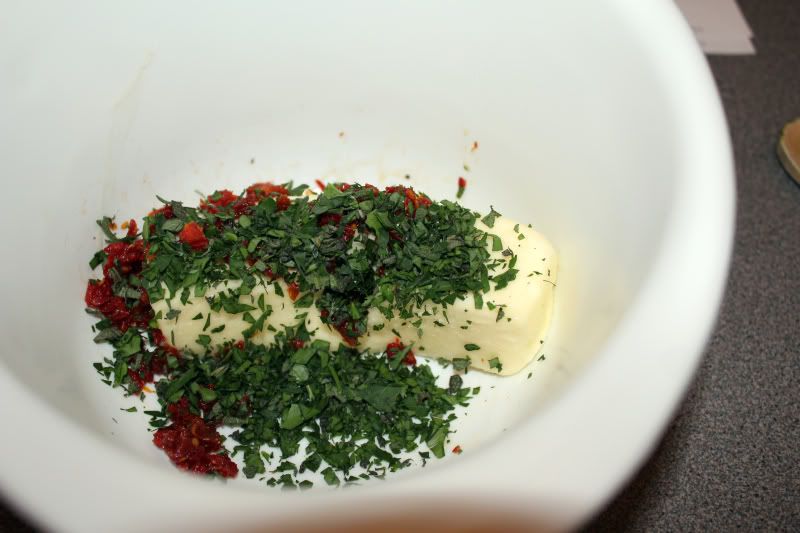 Add it to some softened (not melted) butter and whisk it up until evenly mixed.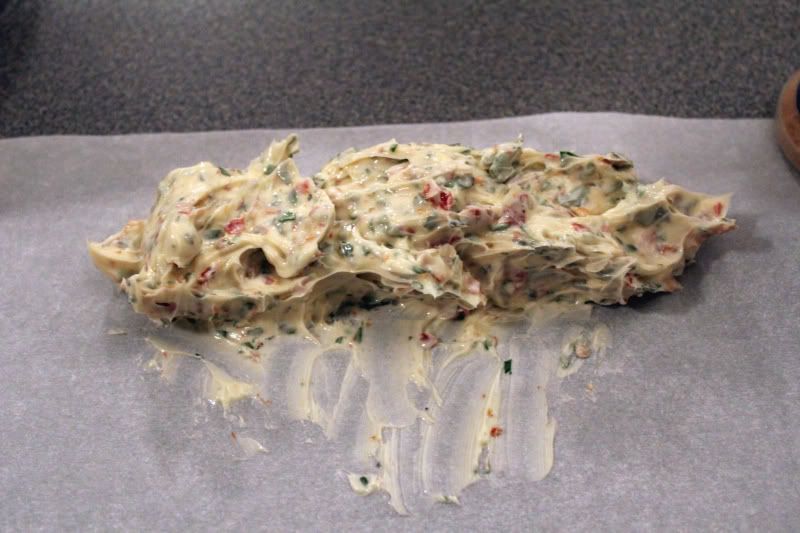 Form it into a cylinder as best as possible on some parchment paper as best as you can (this is why melted butter won't work).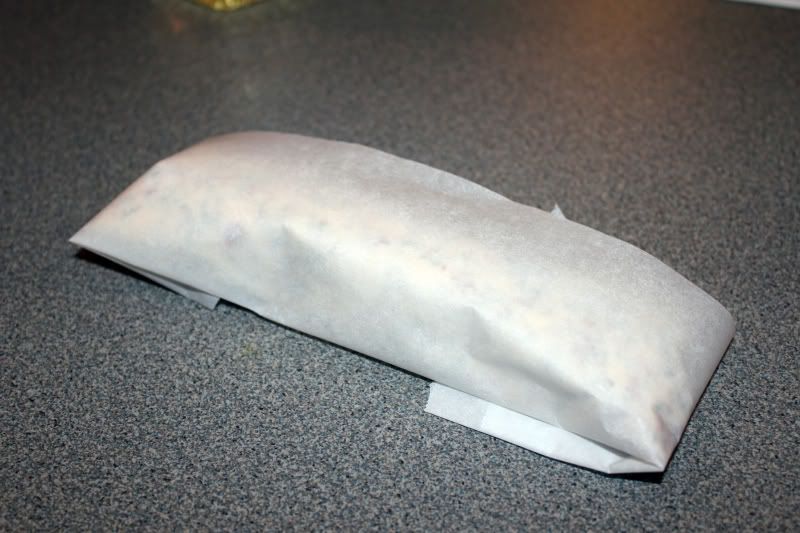 Wrap it up and put it in the fridge until you are ready to serve dinner.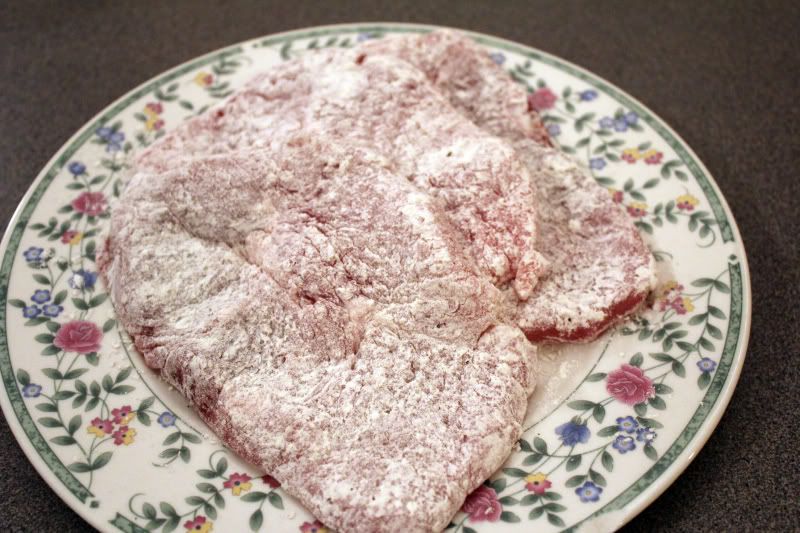 Now, after going at the pork loin with a meat tenderizer to flatten, dredge it in flour.
Fry it in some oil with parsely (and thyme, if you can find any).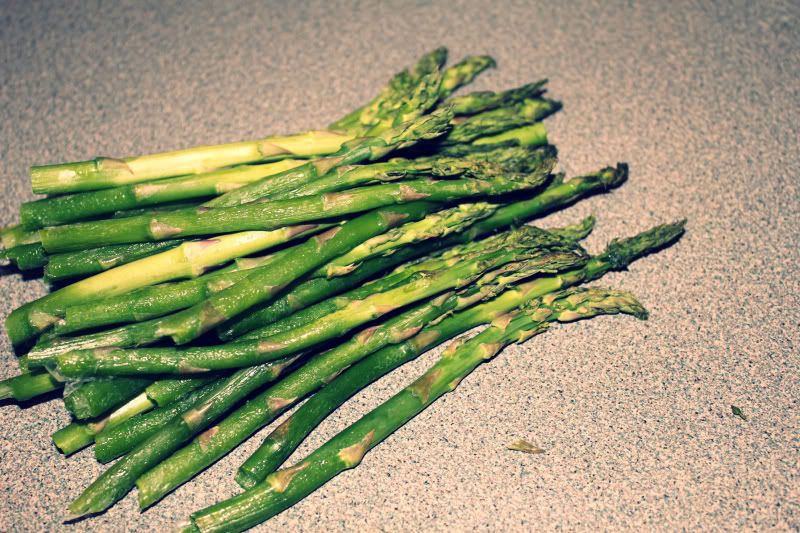 Take a big bunch of asparagus and prepare by breaking off the thick stems.
Yes, my asparagus was in the fridge a little too long.
And yes, I used it anyway.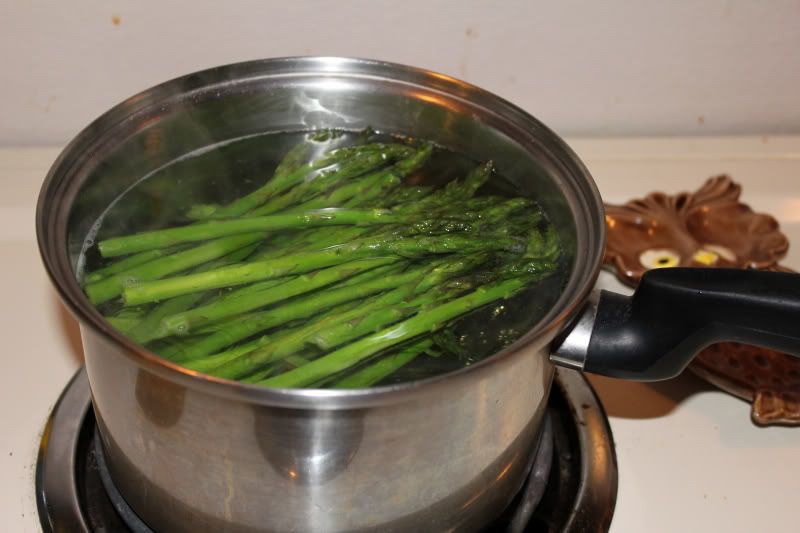 Boil the asparagus until it is bright green (2 to 3 minutes-ish).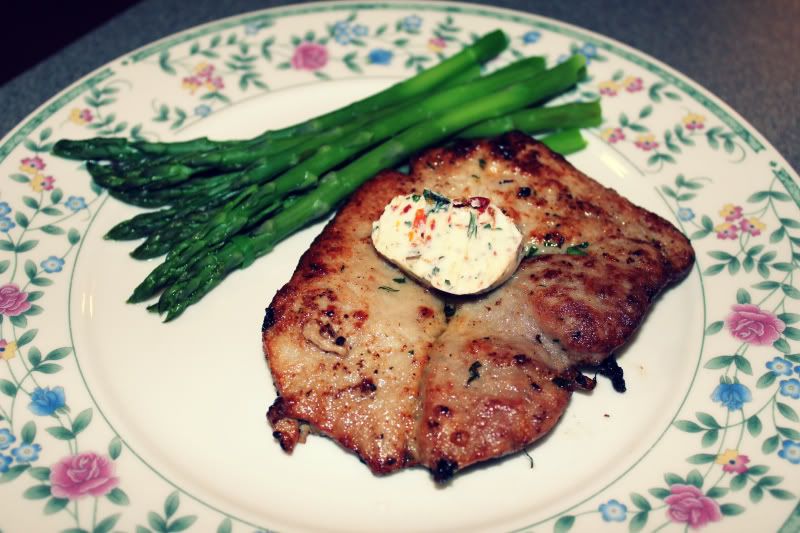 Viola! Break out the butter and cut into medalions to place on top of the pork. And enjoy!
It would have been better with grapesee oil, thyme, and
fresh
asparagus. But considering all of that, it tasted really yummy!
Full recipe here.