January of 2011 is pretty much finished. Where did it go? Half of me feels like it flew by. The other half feels like Christmas was forever ago.
Last week, I tried to keep my junk food intake to a minimum. I guess a lot of people
don't
eat chocolate every single day like I do. And while I love it, I think I need to start focusing a
little
more on health. Mainly because stress is an issue for me right now. And when I eat better, I feel less stress. Go figure.
But I just love chocolate too much to give it up. Therefore, I have designated Sunday as my free pass of the week. I can eat as much junk as I want without feeling horrible about it. So last night, I had cookies. Like... a lot of cookies. And I guess a major sugar rush can be the outcome when you eat a lot of cookies after not having any sugar for days.
As a result, this definitely happened last night...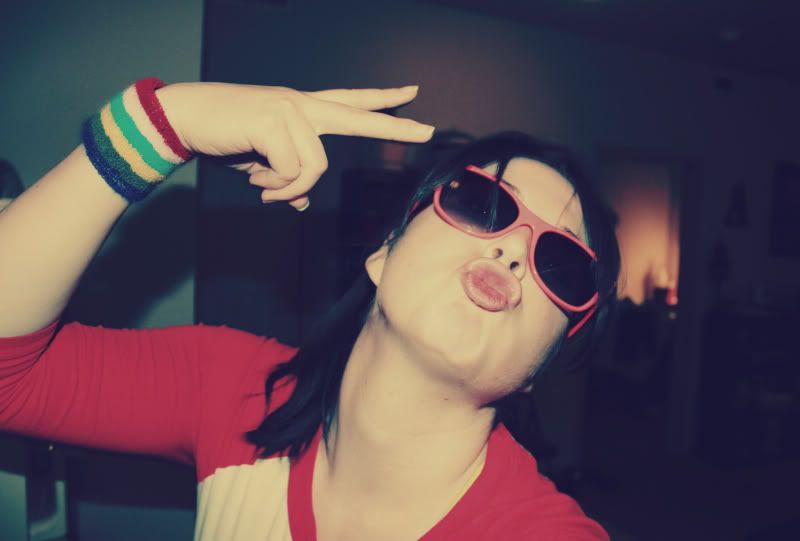 On Saturday, I bought these awesome wrist bands for 50 cents at a vintage shop downtown (I will post about
that
day later). They inspired me to embrace the decade in which I was brought into the world: the 80's. Too bad the photo doesn't show you my amazing side ponytail and leg warmers. I guess I was in the zone. I don't know. It all seems a little fuzzy now.