Caution: This is not a health-conscious recipe. Only a smile-conscious one.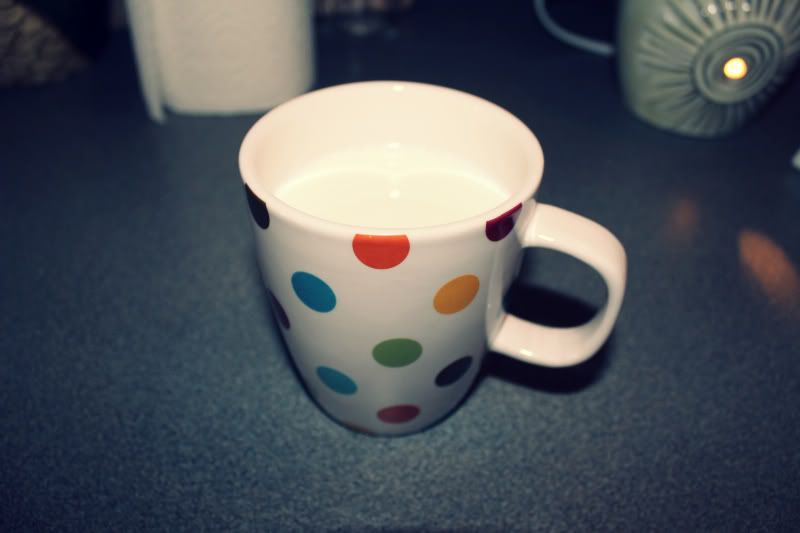 In this cup is a mixture of milk, half&half, and water.
I did this mainly out of necessity. I didn't have enough of the first two, so I added water.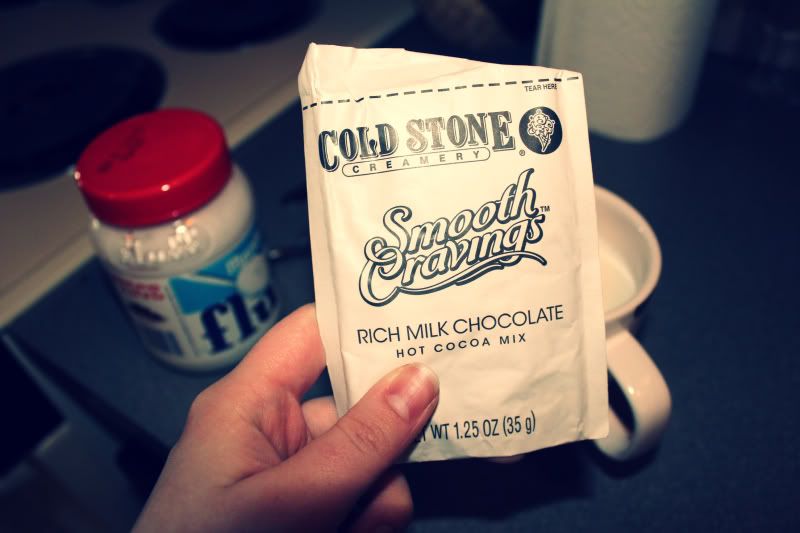 This brand, from Cold Stone Creamery, is so delicious.
I recommend this or Stephens hot cocoa.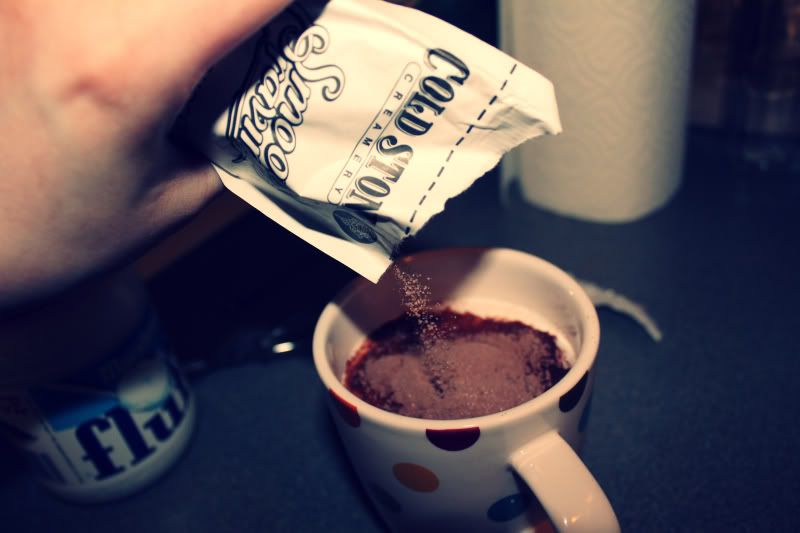 Pour it allll in.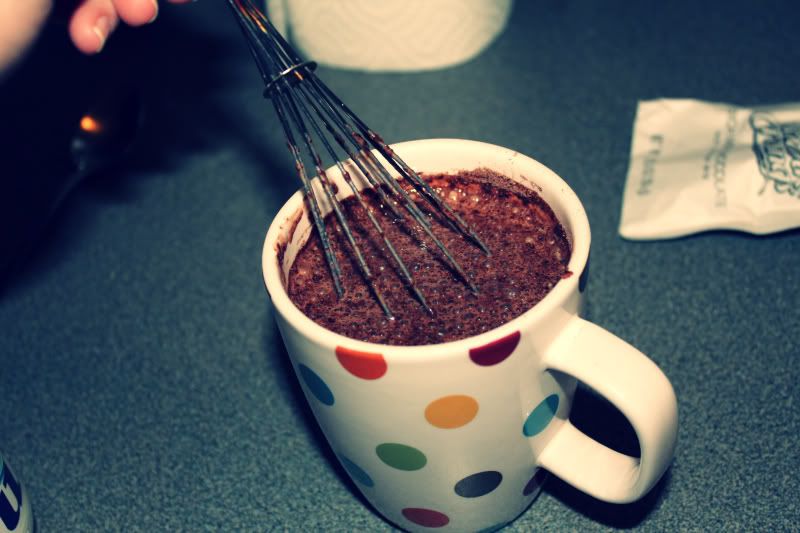 And this is very important.
Never use a spoon.
Always use a whisk.
Why?
Well...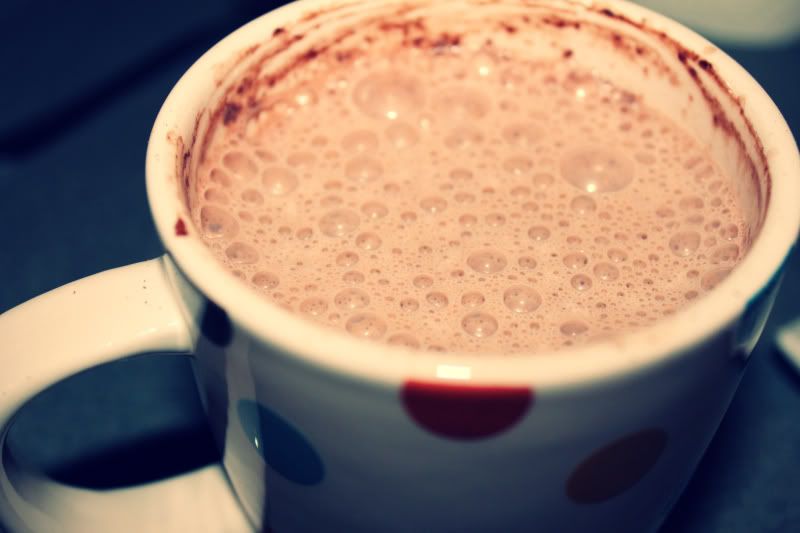 This is why.
One word: froth
One more word: amazing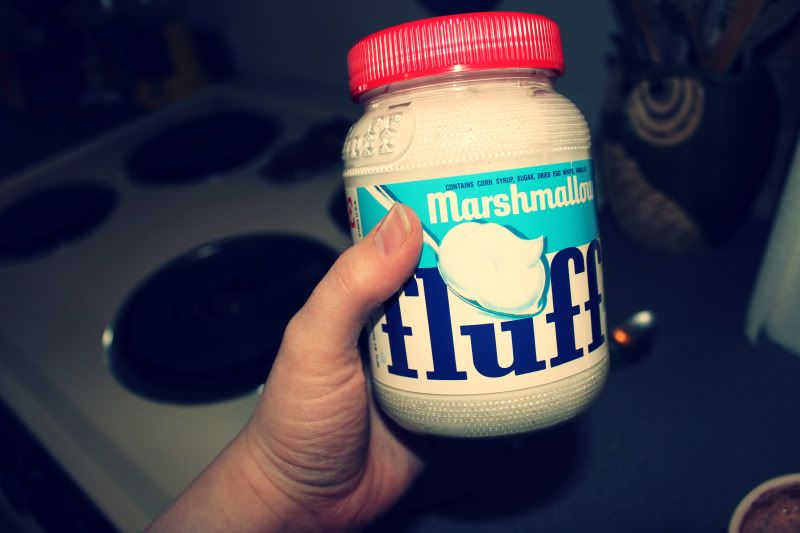 Not just marshmallows this time.
Marshmallow
fluff
.
I used two dollops.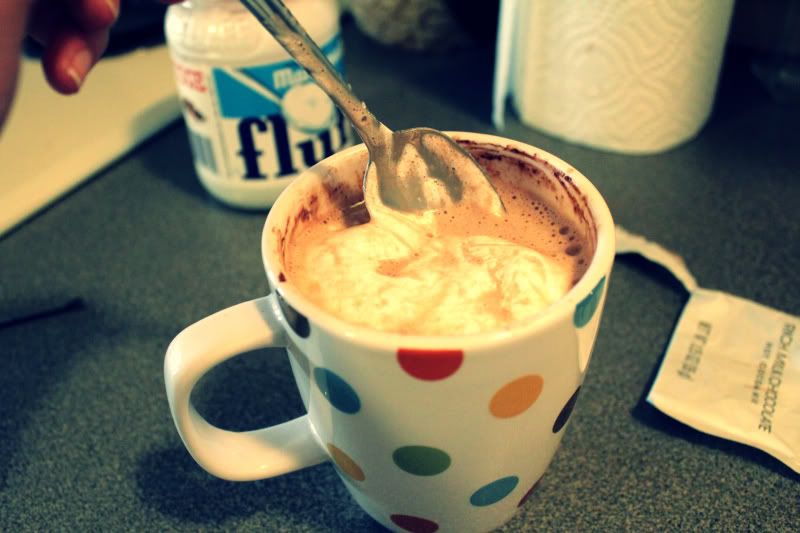 So genius. This way, you don't have any unmelted marshmallows stuck to the bottom of the mug when you are finised drinking. The fluff covers the entire top and seeps into the chocolate. Heavenly.