The other night, I made my grandmother's corn casserole. This dish is perfect if you want something quick, easy, and tasty. It also makes for a really good side dish with any meal (preferably accompanying comfort food).
First of all, I love cooking with the television on. I usually prefer the Food Network Channel to get me into the cooking mood, but the Golden Globes were on at the time, so I turned to the red carpet interviews. Sandra! Cute bangs, girl.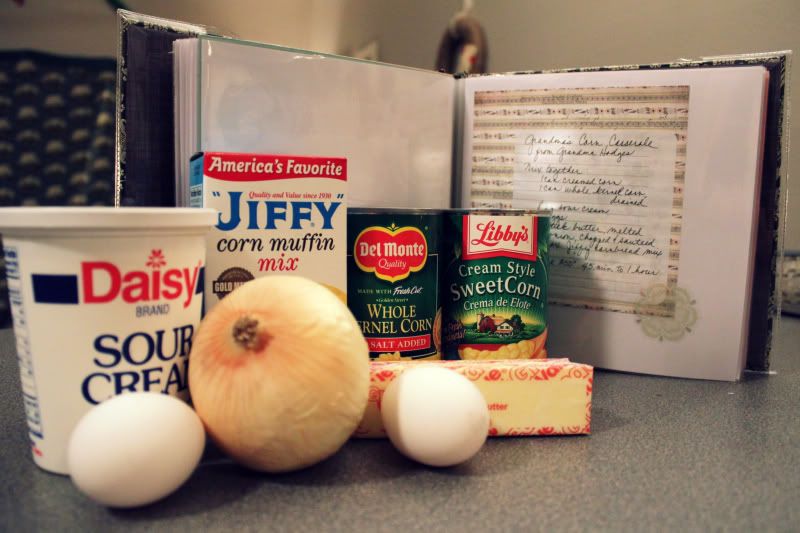 Get all of your ingredients together, along with the recipe (very important).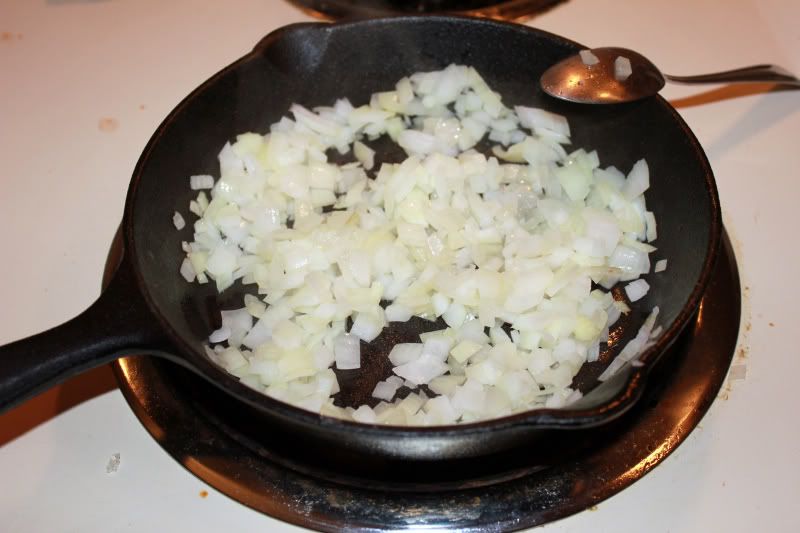 Cut up half of the onion and sautee it in a pan until soft and slightly caramelized.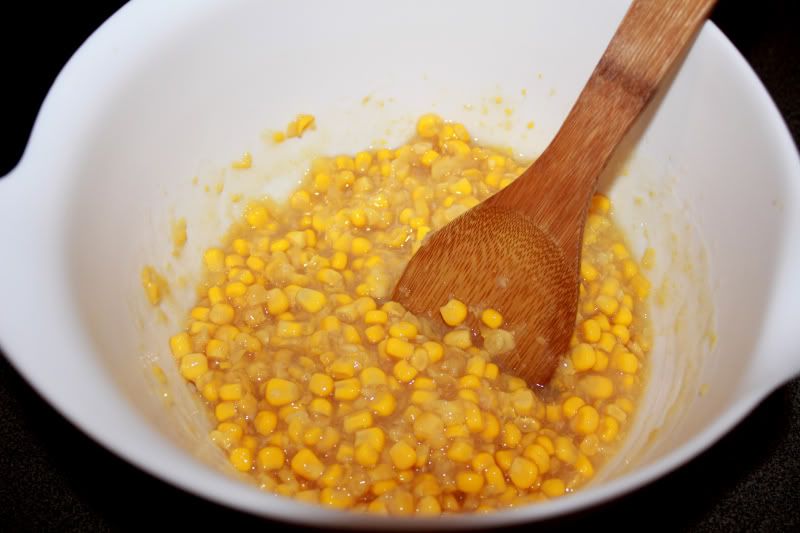 Meanwhile, combine the two cans of corn in a bowl (one whole kernel, one creamed corn).
Now add melted butter, two eggs, some sour cream, and a box of Jiffy cornbread mix.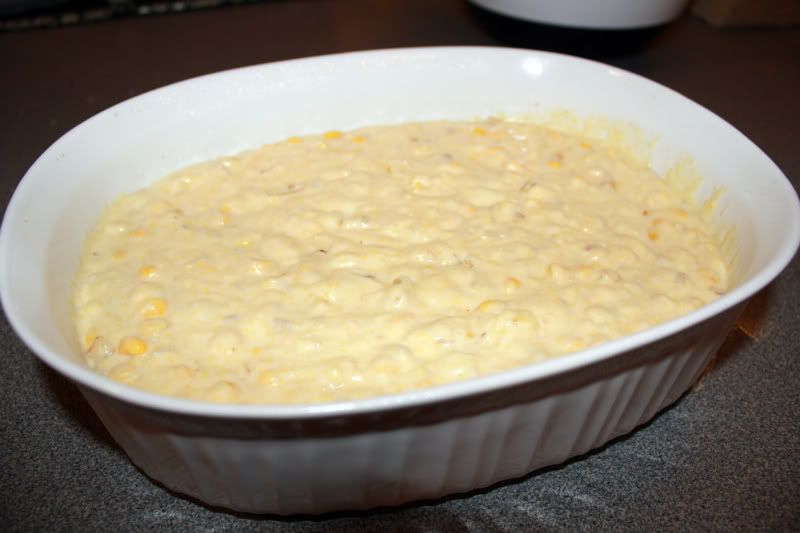 Stir really well and pour into a casserole dish.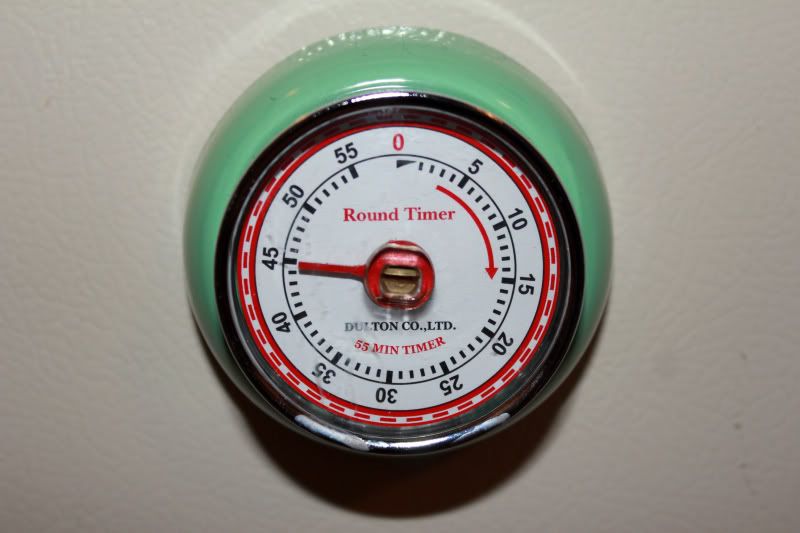 Bake for 45 minutes to an hour. I always start out with the lowest time and check the dish. If it isn't ready, I add three to five minutes until it is done. I hate overcooking my food.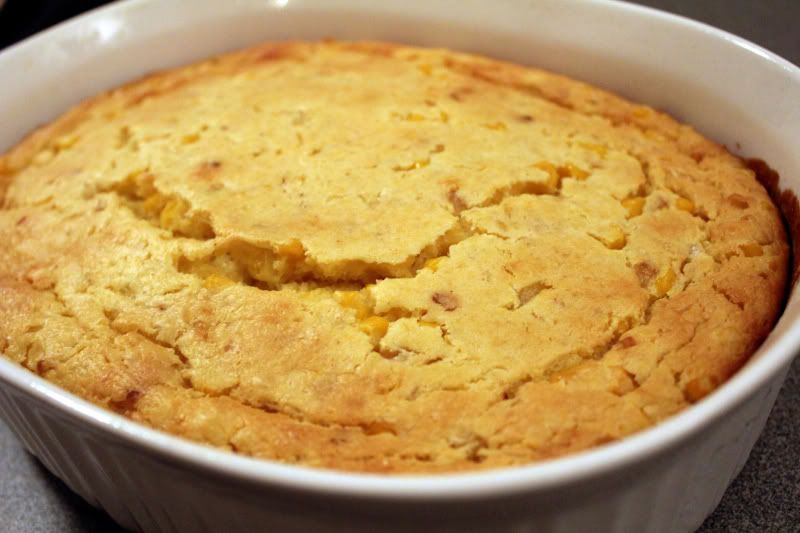 After it is finished baking, it will smell really good. But let it sit for about five minutes. This way, it won't scald your mouth and letting a dish sit a while after baking is always good for it, I think.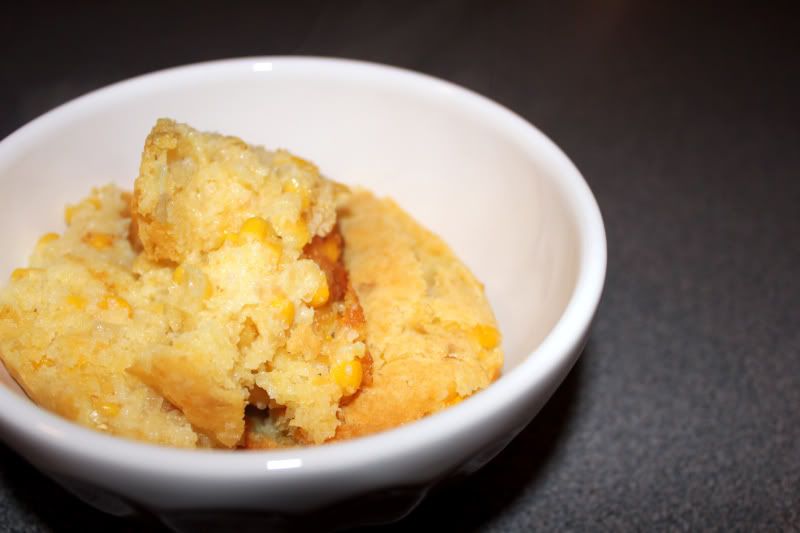 Now, dish it up! So, so, so good!
Full Recipe
Mix together:
1 can creamed corn
1 can whole kernel corn, drained
8 oz sour cream
2 eggs
1 stick butter, melted
1/2 onion, chopped and sauteed
1 box Jiffy cornbread mix
Bake at 350 degrees for 45 minutes to 1 hour.