I dedicate this recipe to my brother Morgan and his wife Alison. Because it is just really good.
But mostly because it involves bacon.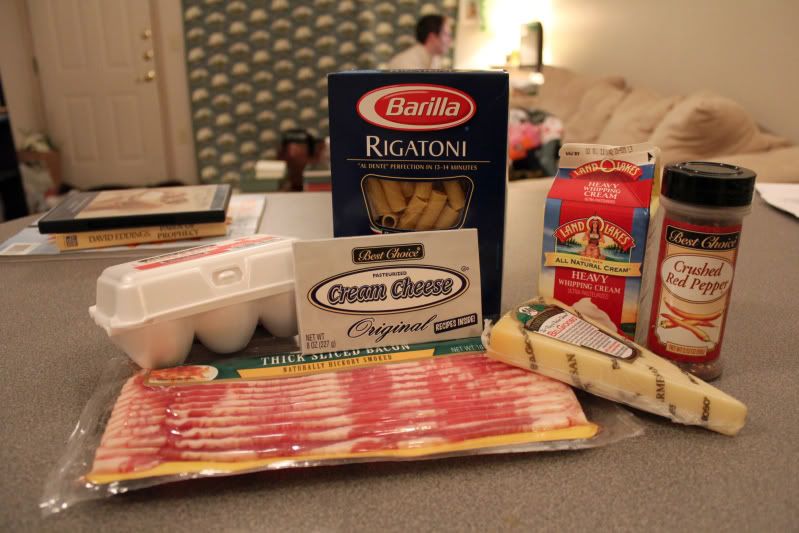 Get your ingredients together before beginning. This greatly reduces the chaos of cooking a meal.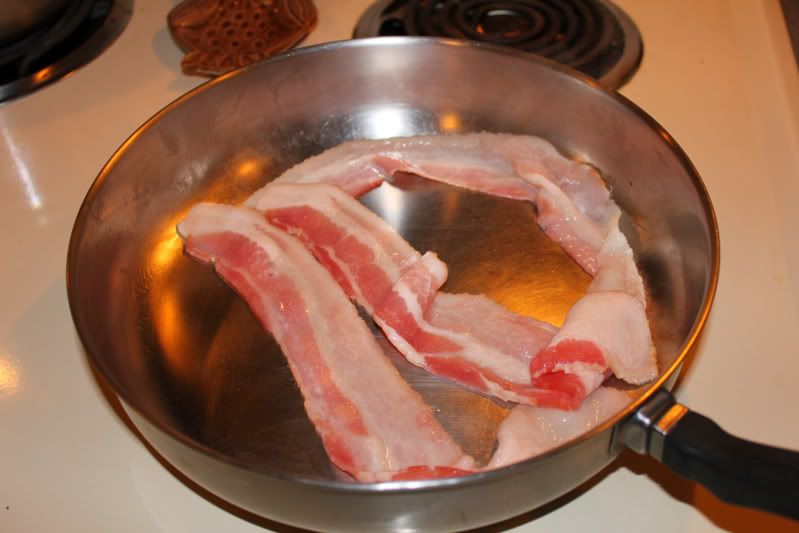 Fry up the bacon to your liking and sprinkle some crushed red pepper on top.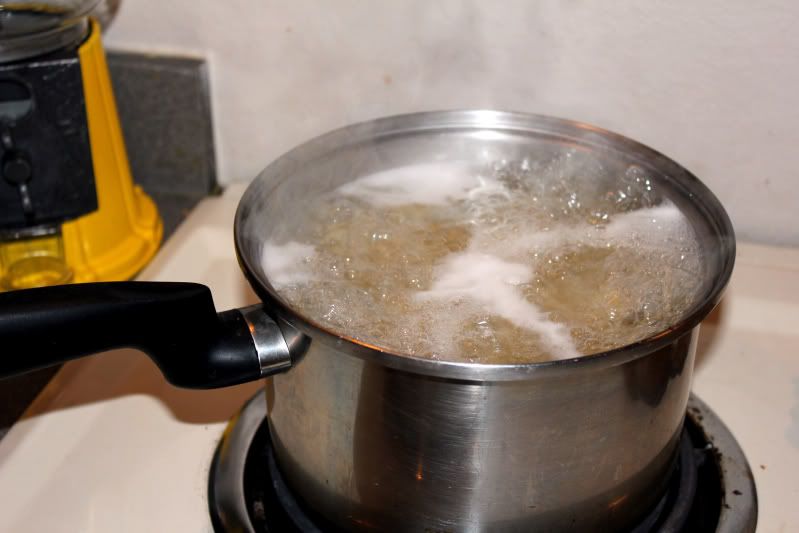 Meanwhile, cook your pasta.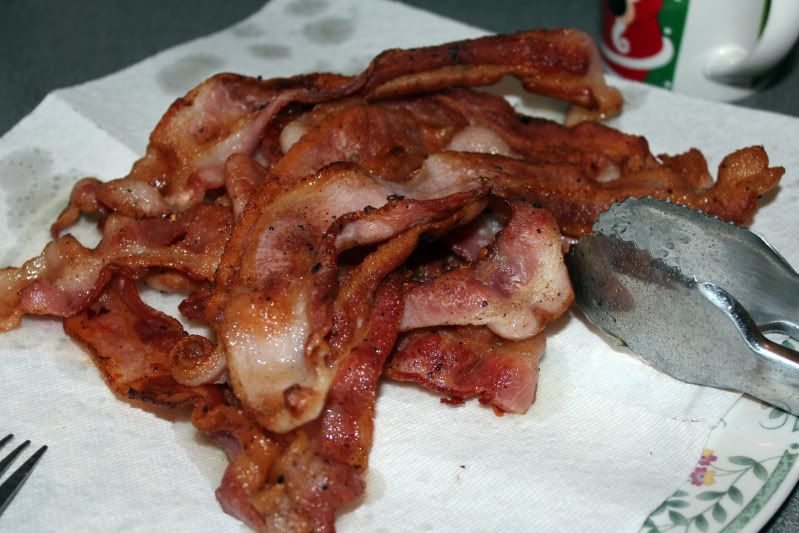 When the bacon is finished, put it aside and let it cool enough to handle.
Start your sauce now by combining the heavy cream and cream cheese.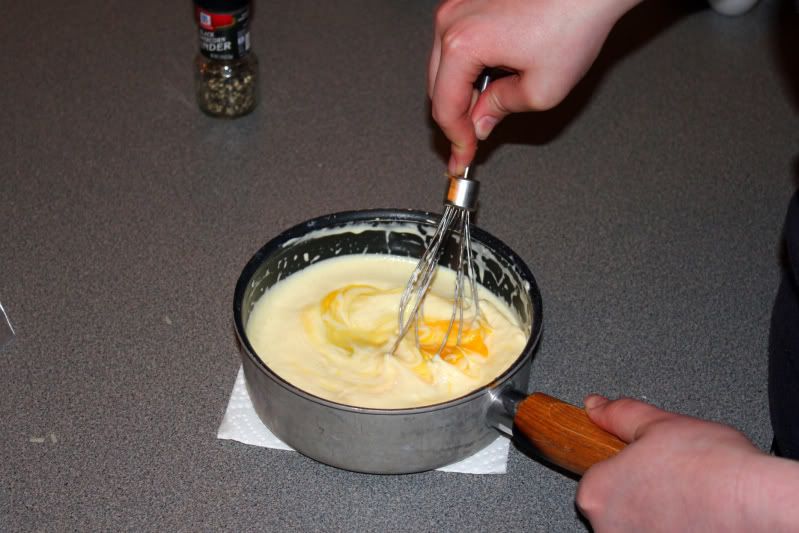 After the cream cheese is melted, take it off the heat and stir in Parmesan cheese, two eggs, and some ground pepper.
Cut up the bacon into pieces and toss it into the pasta with the sauce.
Side note: Next time, I will be making twice as much sauce. The recipe calls for just enough to coat the pasta, but there wasn't enough to really taste.
And the leftovers hardly had any sauce, which will not do!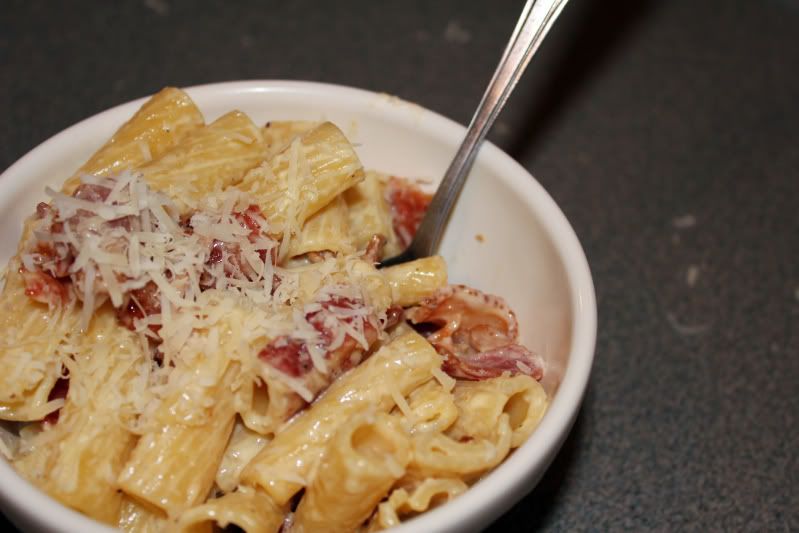 The finished product. Ohhhhhh so good!
Full recipe here.