Today, Gabriel and I went to the
temple
in St. Louis. I needed that spiritual nourishment so badly!
Afterward, I decided to see if, by any amazing chance, there was an
Anthropologie
store nearby. Bingo! 15 minutes and we were heading into a huge mall.
I perused the store for a looong while and I want to give Gabriel a good shout out for bearing with me as I hushed him every time I saw a new lovely.
I am proud of myself. I made it out of the store with only these four new latte bowls in my bag.
I couldn't help it, even though I have a good dozen now. They reminded me of Christmas. That's why I bought them. ;)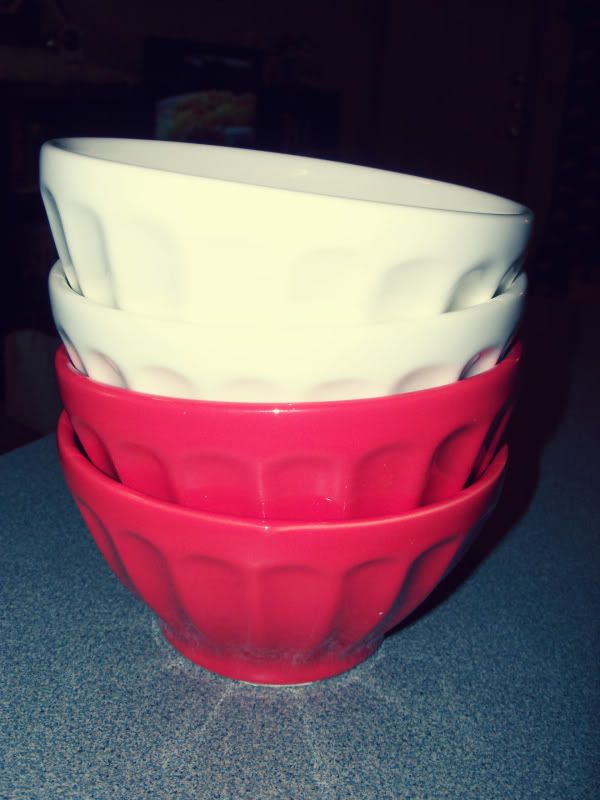 This trailer for "Water for Elephants" is whimsical, touching, and just beautiful.
I haven't read the book. Have any of you? How did you like it?