1.
I always carry a camera, whether it be my Canon or my point-and-shoot.
2.
I don't like libraries. I don't know why, but the feeling of them isn't my favorite and I really can't enjoy reading a book when I have checked it out from a library. So that means I almost always buy a book before ever reading it. It has only ended badly a few times... I buy a book. Start reading it. Come across bad language or scenes that I don't want to read about. Bummer. To minimize the risk of this happening, I always look up reviews on the book I am interested in (thank you Internet!). There are also a few sites that give really good content reviews like
this one
.
3.
I judge books by their covers. Not all books. If I already know the book rocks, I will read it anyway. But when I see a book for the first time and the cover stands out to me, I want it. Badly.
I bring these things up because of last night. Every time I go to a bookstore, I end up leaving with a dozen photos on my camera. It's a good way to make a visual shopping list of books I want to remember. Also, I don't like buying a book when I don't know what it is about. After taking a photo, I go home to look it up online. It's a process that has saved me a lot of money and left me with tons of random book-photos on my computer.
I will share when I found last night at Borders. If anyone has read or heard of the books below, feel free to let me know what you thought about it (Some of them I don't know anything about).
.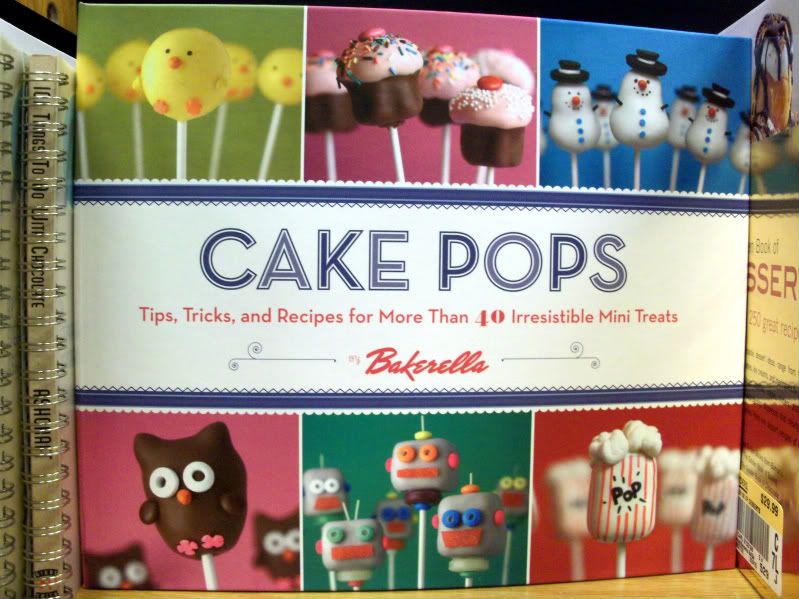 This one can wait, but I am excited to buy it eventually. I love
Bakerella
and all her unique creations.
I think the little popcorn bags on the bottom right are my favorite. Too cute!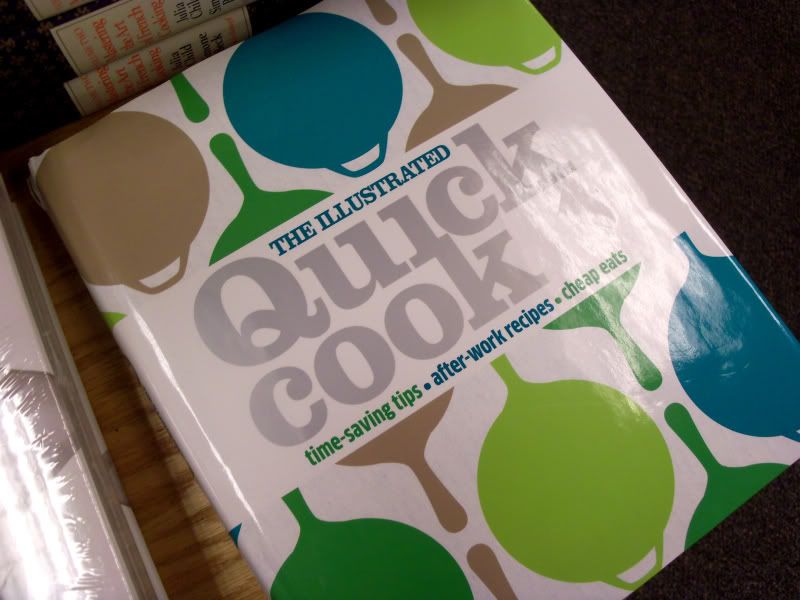 This book is part of a "series" of cookbooks (you can tell by the covers). The one I have is the
Ingredients cookbook I blogged about
a while back. I love them all and hope to get the whole set some day.
Another cookbook in my sights. Have you ever seen
Julie & Julia
? Wonderful movie!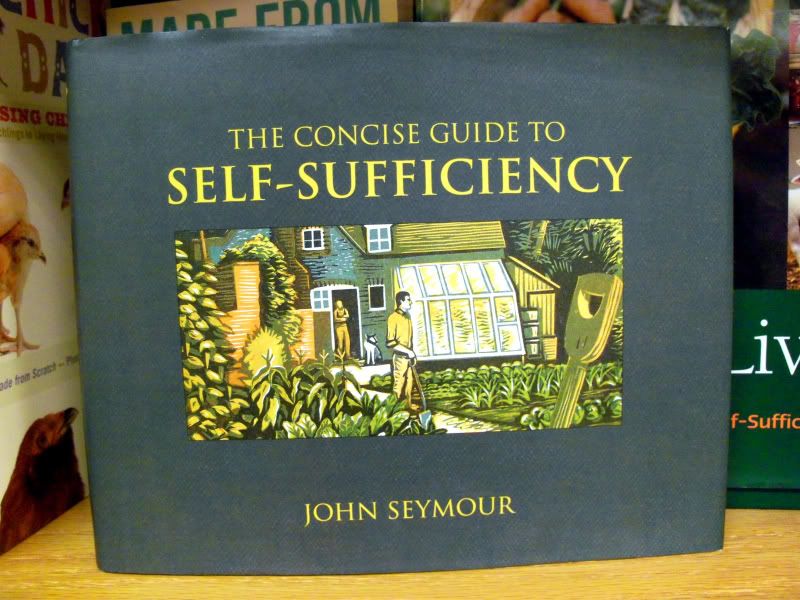 I just glanced through this book briefly. The idea is attractive to me: self-sufficiency through gardening and food storage and such.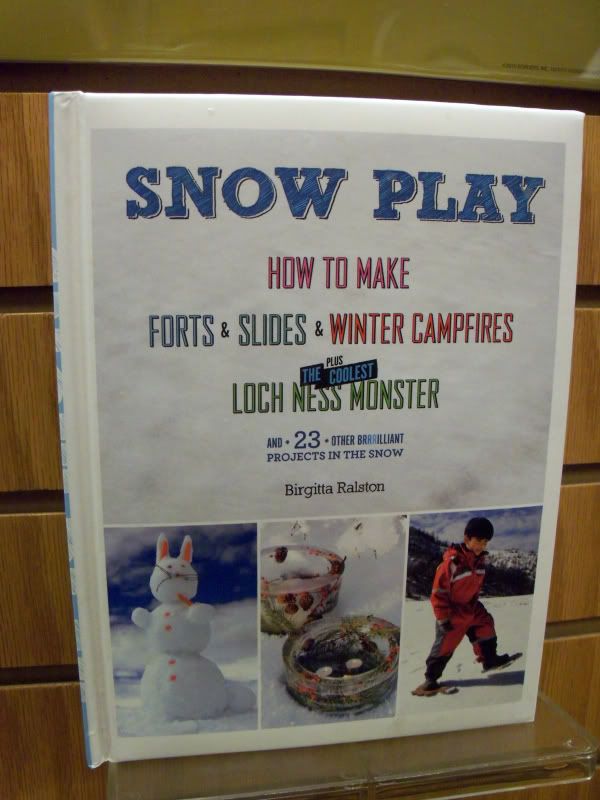 This book just looks like fun.
I thought of my chemist-brother Morgan when I saw what the book was about. Not too sure about the details, though.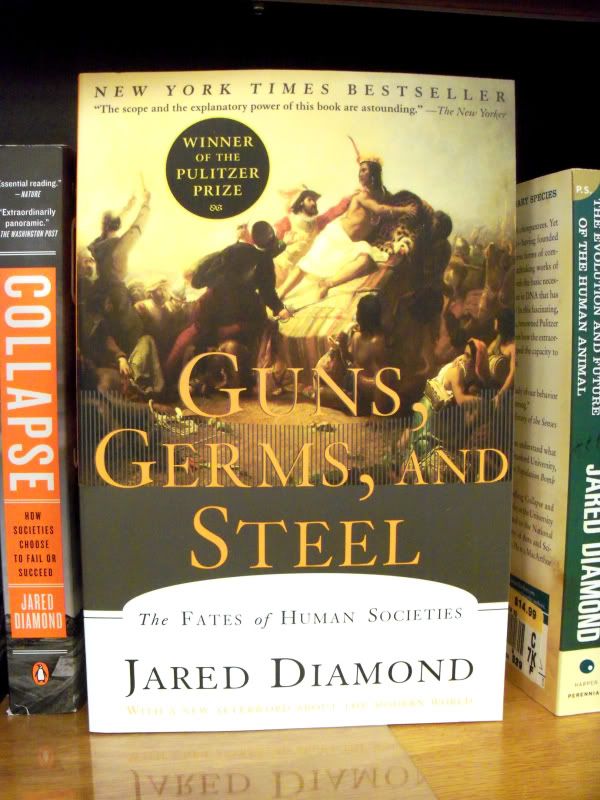 A lot of people I know have read this book. Though I am not really into historical non-fiction books, I think this one may be an exception Any comments?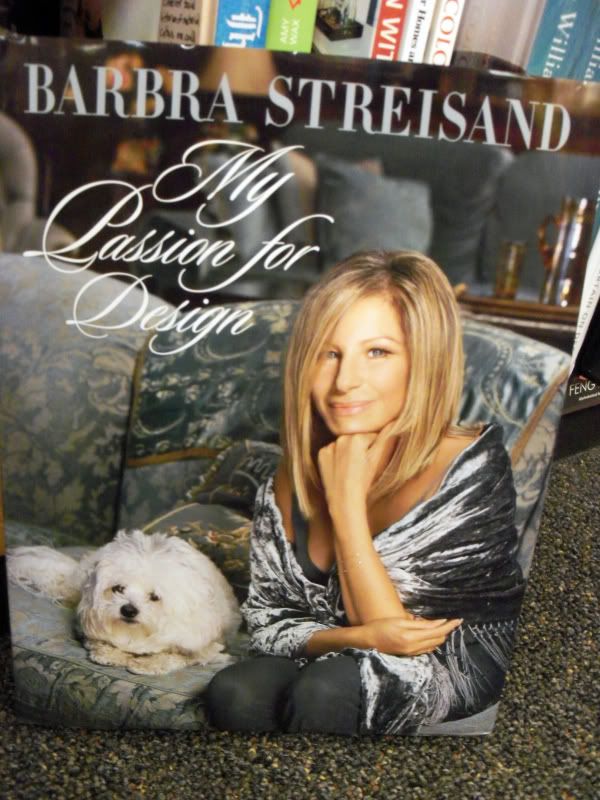 Random, right? Barbra Streisand has been showing up in my life everywhere lately. It all began with
Funny Girl
and
The Mirror Has Two Faces
. Then it was a simple song from
Yentyl
that Gabe and I both became obsessed with ("Papa, Can You Hear Me"). While looking through the Interior Design section at Borders, I saw this and, for no reason other than the fact that she keeps popping up everywhere, I opened it. And
oh my goodness
. Fabulousness. Streisand's home is breath-taking. And she designed it
all
. I have decided that I have to get this book. It is inspiration. Fabulous inspiration. I think this woman is just going to have to be one of my heroes.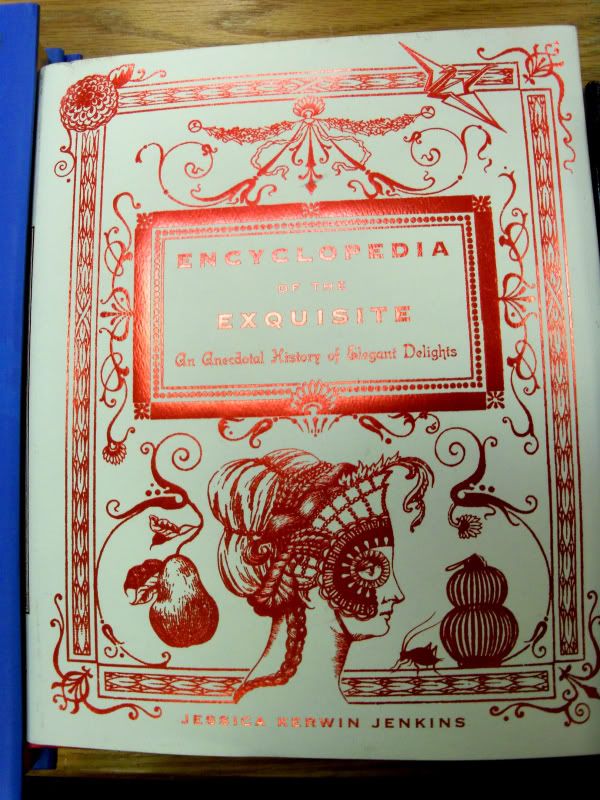 Pretty things.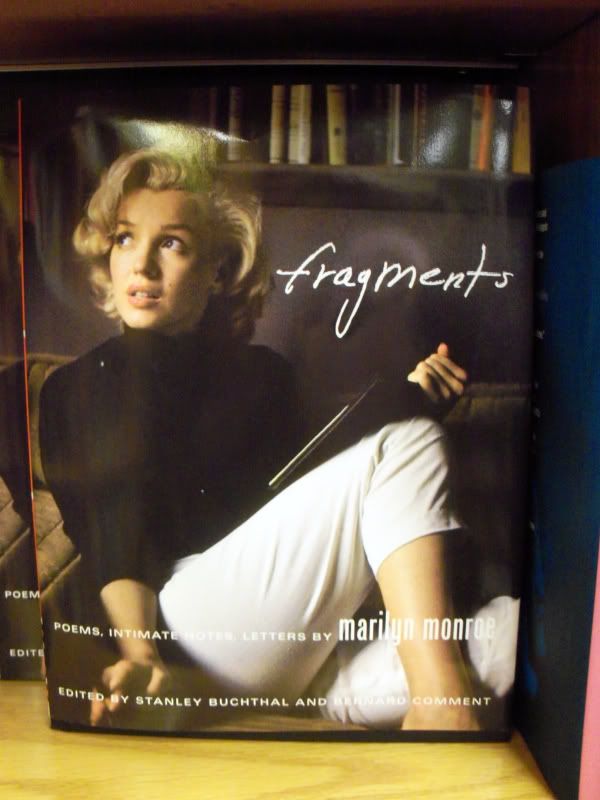 Another random whim; Marilyn Monroe. One of the most sexily-admired women in the world and this book is filled with her personal poems and notes. Intriguing, though she seemed to suffer a lot. So this probably isn't the lightest of reading.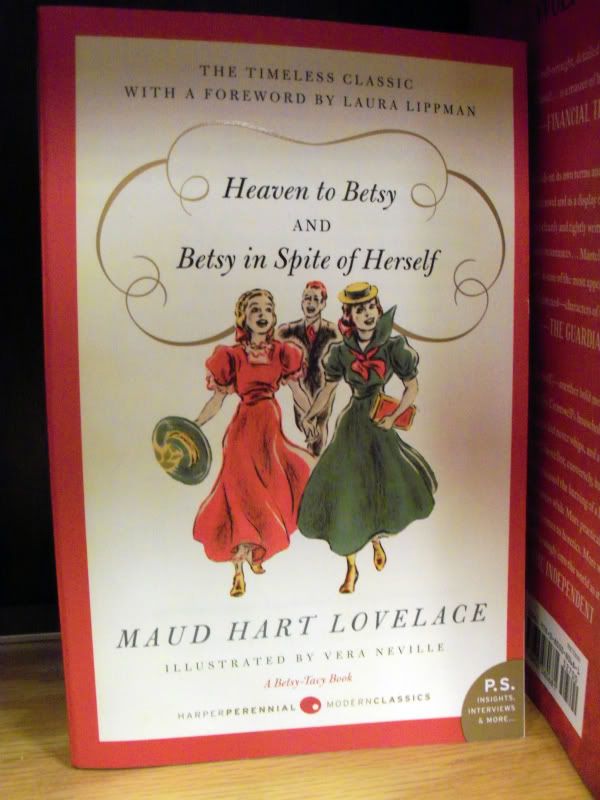 Cute cover and I guess it's a classic?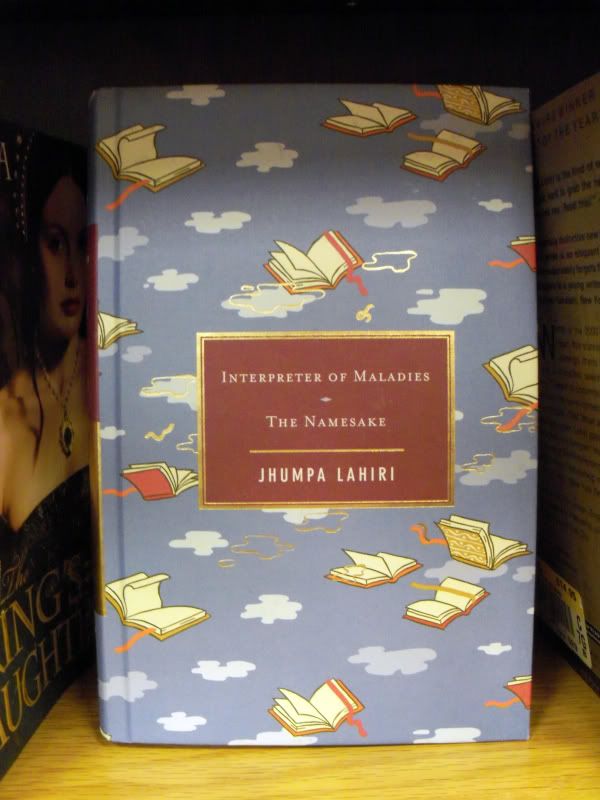 Books and clouds. Though I have never heard of the two novels included.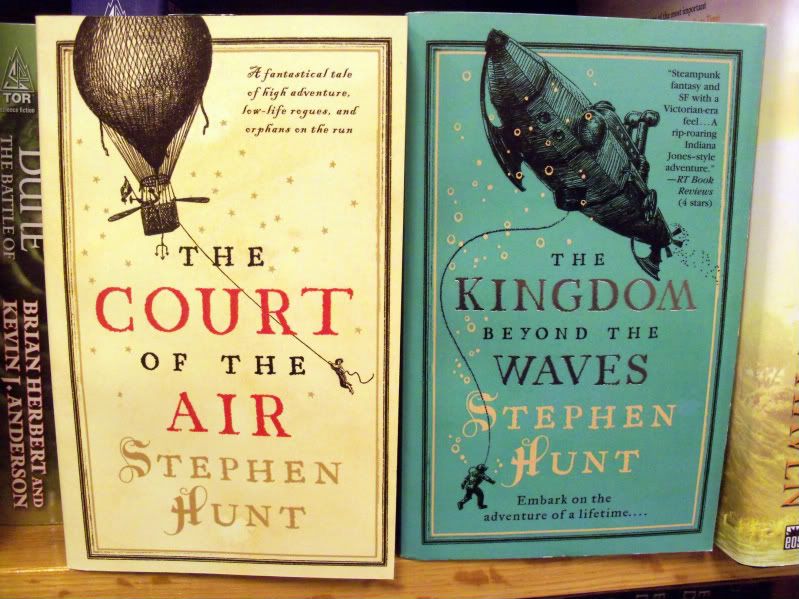 I first saw these books in Wal-mart and the covers literally screamed at me, "I am fantastical. Read me!" There are three or four books by this guy and I desperately hope the stories inside are just as wonderful as their covers.